Seungbin Oh, PhD
Core Faculty and Assistant Professor
Office:
72 East Concord Street
Robinson Bldg. B-212
Boston, MA 02118
Email: ohsb@bu.edu
Education: I earned my MS degrees in Clinical Mental Health Counseling and Art Therapy Counseling from Emporia State University and received my PhD in Counselor Education at the University of Central Florida, Orlando.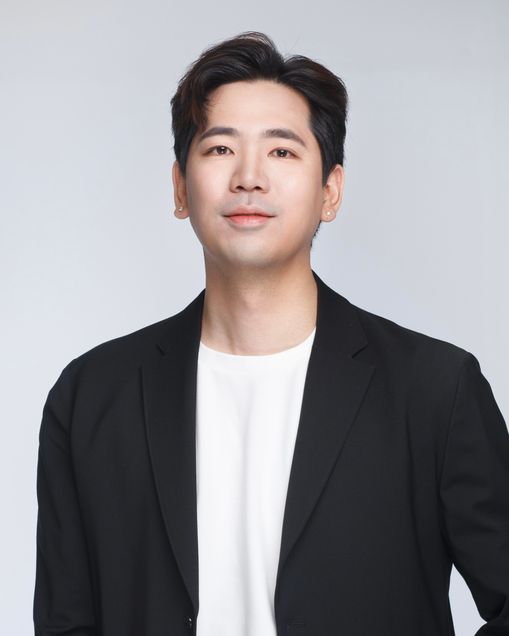 Biography: I am currently an Assistant Professor in the Mental Health Counseling and Behavioral Medicine Program here at Boston University. Most recently, I was an Assistant Professor in the Clinical Mental Health Counseling program at Merrimack College, Massachusetts. My research interests include the unique needs of culturally marginalized communities, cultural and social justice issues in counseling (e.g., race-related trauma, cultural identity), role of counselors' multicultural counseling competence in counseling process and outcome, scale development, and expressive art in counseling. In addition to my research endeavors, I am committed to community outreach projects. I recently co-developed a mental health initiative, which was funded by a generous donation from the Director of System Transformation at the Department of Mental Health, Boston, that aims to meet the needs of the broader community of Salem, MA. More specifically, this project was to improve the relationships of couples who have been impacted by the COVID-19 pandemic by adopting content from the Prevention Relationship and Education Program's (PREP) Within Our Reach. In addition to community outreach programs, I also developed several courses, including Introduction to Play and Art Therapy and Counseling Technique and Skills.
Clinical Interests
Cultural and social determinants in mental health for the marginalized populations
Suicidality and depression among youths and young adults
Multicultural counseling competence in counseling process and outcome research
Scale and assessment development
I utilize a relational, experiential, and developmental approach to learning, as I view learning as a developmental process of building and re-building knowledge as students interact with others and acquire new information and experiences. Above all, I place great importance on creating a safe and supportive environment where students explore and reflect on their thoughts, take risks, ask questions, challenge ideas, and share their views. I believe that the power of the counseling relationship crosses over to teaching and supervision. Thus, I am intentional in developing and maintaining strong student-instructor relationships by demonstrating warmth, genuineness, unconditional positive regard, collaborative goal-setting, and cultural humbleness in the classroom. I have often found that modeling such behaviors in both teaching and supervision provides counselors-in-training with examples for how they might approach their counseling relationships as they embark on their clinical experiences. Furthermore, I believe a critical aspect of relationship-centered teaching involves identifying where students are developmentally and meeting them there, yet challenging them to learn, grow, and take risks while providing them with caring but constructive, genuine feedback along the way.
Why did you choose to be a faculty member in the Mental Health Counseling and Behavioral Medicine Program?
I share values cultivated at Boston University's Mental Health Counseling and Behavioral Medicine Program for research and exceptional instruction, as well as the commitment to make a positive impact in our culturally diverse communities. I was impressed with the program's focus on student-centered learning and mentorship. As a counselor educator, I am passionate about working closely with and mentoring our future mental health counselors, so I am more than excited to be a part of a program that values students' learning and individualized mentoring for each student. I was also very impressed with the program's emphasis on the mission of training our students to become more multiculturally and socially conscious counselors. As an individual who comes from a different cultural and national background, I have always been fascinated by work of inclusivity and diversity and am committed to working with our students to address mental health disparities among culturally diverse communities. Lastly, I was very excited to join the already impressive faculty in the Mental Health Counseling Program. I am grateful every day for the opportunity to learn from each faculty in the program who has a unique focus, experience, knowledge, and wisdom.
Memberships
American Counseling Association
Association for Counselor Education and Supervision
Association of Multicultural Counseling and Development
Association for Assessment and Research in Counseling
Teaching
Human Growth and Development
Professional Orientation and Ethics
 Social and Cultural Foundations
Select Publications and Presentations
Oh, S., Litam, S. A., & Chang, C. Y. (In press). COVID-19 Racial Discrimination and Mental Health of Korean Americans: Role of Ethnic Identity and Coping Strategy. Journal of Stigma and Health
Oh, S., & Litam, S. A. (2022). COVID-19 Racial Discrimination on Mental Health and Life Satisfaction Among Asian Americans: Examining a Moderated Mediation Model. Special Issue in Asian American Journal of Psychology. Advanced Online Publication. http://dx.doi.org/10.1037/aap0000267
Litam, S. A., & Oh, S. (2022). Coping strategies as moderators of COVID-19 racial discrimination in Filipino Americans. Asian American Journal of Psychology. 13(1), 18-29. https://doi.org/10.1037/aap0000253
Litam, S. A., & Oh, (2021). Effects of COVID-19 racial discrimination on depression and life satisfaction among young, middle, and older Chinese Americans. Special Issue in Adultspan Journal, 20(2), 70-84. doi:10.1002/adsp.12111

Litam, S. A., Oh, , & Chang, C. Y. (2021). Resilience and coping as moderators of stress-related growth in Asians and AAPI during COVID-19. The Professional Counseling, 11(2), 248-266. doi:10.15241/sdal.11.2.248
Oh, S., Litam, S., & Chang, C (2022). Racism and Stress-related growth among Asian Internationals: Ethnic identity, resilience, and coping during COVID-19. International Journal for the Advancement of Counseling. https://doi.org/10.1007/s10447-022-09494-w
Oh, S., Litam, S., & Chang, C (2022). COVID-19 Racial discrimination and mental health of Korean Americans: Role of ethnic identity and coping strategy. Stigma and Health, 7(4), 461–470. https://doi.org/10.1037/sah0000407
Oh, S., Chang, C., Priest., A., & Kwag, D. (2022). Relationship between Orientation toward Multicultural Competence, Multicultural Competent Behaviors, and Working Alliance: Examining a Multigroup Mediation Model. Journal of Counseling and Development. Advance Online Publication, 1-12. https://doi.org/10.1002/jcad.12441
Oh, S., Shillingford, A., & Plocha, A. (2022). Parents of color: Engaging challenge in children's STEM education and school counselor. The Career Development Quarterly, 1-15, doi:10.1002/cdq.12290
Oh, S., & Litam, S. A. (2022). COVID-19 Racial Discrimination on Mental Health and Life Satisfaction Among Asian Americans: Examining a Moderated Mediation Model. Special Issue in Asian American Journal of Psychology. Advance Online Publication, 1-13. https://doi.org/10.1037/aap0000267
Recipient of the 2022 APEX Publication Excellence Award
Oh, S., & Shillingford-Bulter, A. (2021). Client assessment of multicultural competent behavior (CAMCB): Development and validation. Measurement and Evaluation in Counseling and Development, 54(2), 71-89. doi:10.1080/07481756.2020.1745651
Recipient of 2021 Patricia B. Elmore MECD Article of Year
Honors and Awards
2023 ACA Research Award, American Counseling Association (ACA).
2021 Patricia B. Elmore MECD Article of Year, Association for Assessment and Research in Counseling (AARC).
2019 Article of the Year Award, Association for Specialists in Group Work (ASGW)
2018 Courtland C. Lee Multicultural Excellence Scholarship Award American Counseling Association (ACA)
Recipient of the ASGW (Association for Specialists in Group Work) 2019 Article of the Year Award