About Graduate Medical Sciences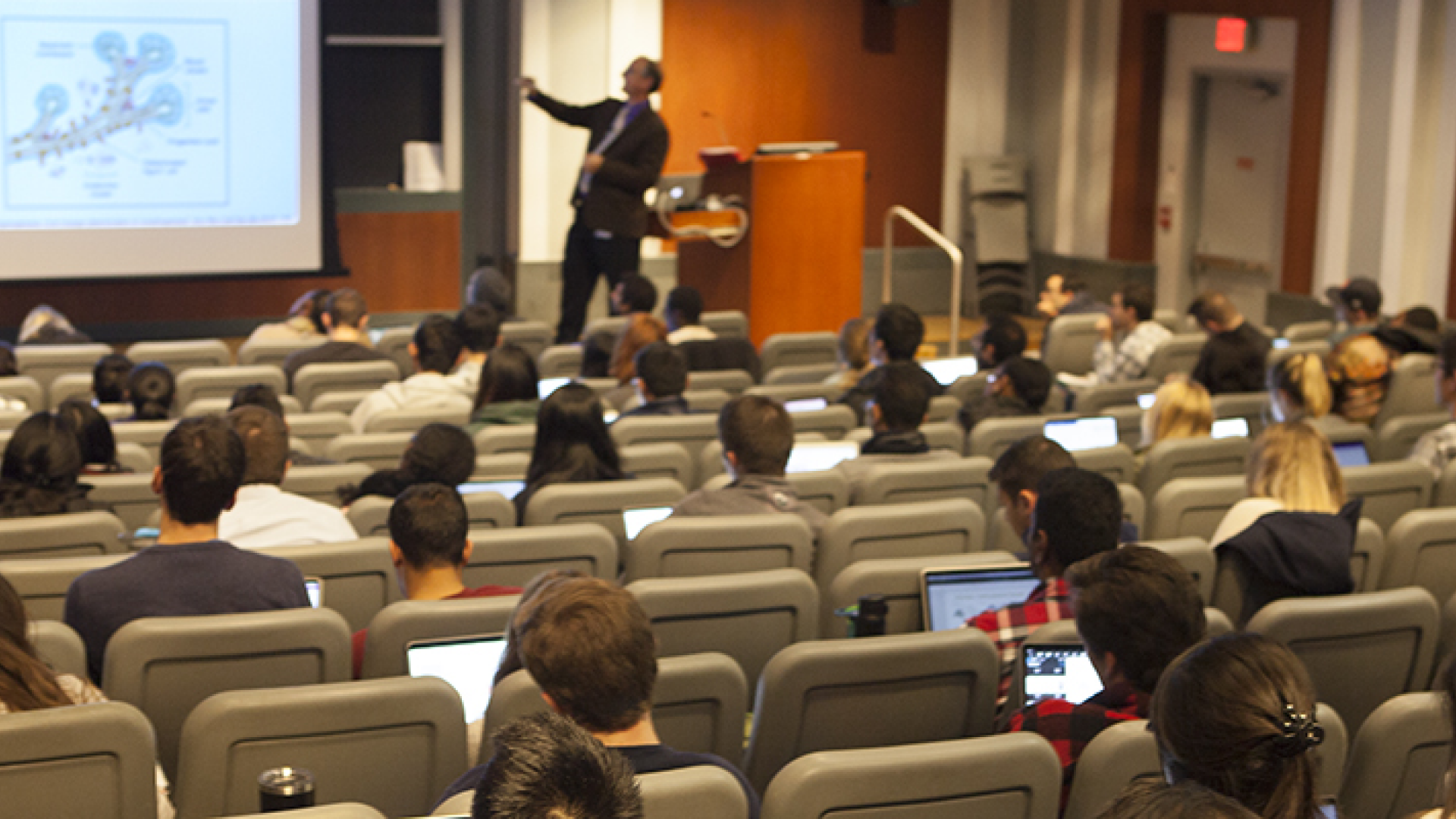 Graduate Medical Sciences (GMS) at Boston University Chobanian & Avedisian School of Medicine is a recognized leader in research and graduate education in the biomedical sciences. Our programs span across the medical sciences, mental health counseling and behavioral medicine, clinical research and other scientific and health services-oriented disciplines.
History
Boston University Chobanian & Avedisian School of Medicine began as the New England Female Medical College in 1848. It was the first institution in the world to offer medical education to women and the first to graduate a black female physician. The medical college merged with Boston University in 1873, becoming the first coeducational medical school in the nation. It is now home to nearly 1600 graduate and medical students who are guided by our institutional learning objectives, BU CARES.
Faculty and Staff
The Boston University Medical Campus boasts a world-class faculty with many established collaborations between clinical and basic science investigators. We are also home to an excellent staff that supports the education, success, and well-being of our graduate students and postdocs throughout their careers at GMS.
Academic Programs
We offer over 40 master's and doctoral degrees across 15 different departments and program areas, supporting the academic progress of more than 900 students each year. Certificates are also available in several areas of study.
Boston University Medical Campus
GMS is part of the Boston University Medical Campus in the historic South End of Boston. Students benefit from our connection with Boston Medical Center, a top-ranked medical facility that focuses on providing high quality, comprehensive care to all, particularly considering the needs of Boston's vulnerable populations.
Prospective Students – take a Virtual Tour
Get details on directions and parking and learn more about our modern urban academic health center, which includes: