Living in Boston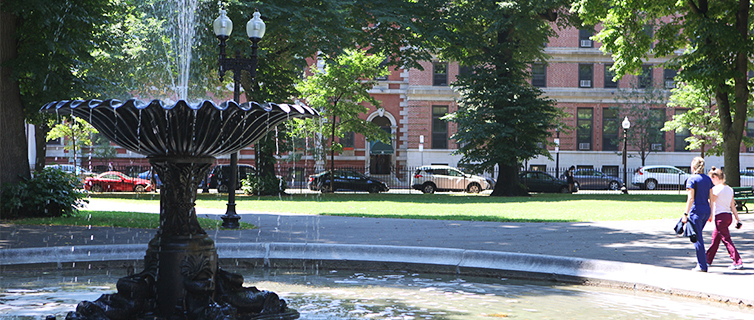 The Boston University Medical Campus is located in Boston's South End, a historic neighborhood famous for its elegant Victorian brownstones and vibrant community, surrounded by shops, restaurants, nightlife and a thriving arts community.
Our neighborhood is central in Boston, a city known as one of America's most walkable cities. There are endless opportunities to explore our exciting city, in addition to the nearby ocean and mountains while a graduate student at BUSM.
BU's Curated, Crowdsourced Cultural Guide to Boston
BU Diversity & Inclusion has created an online resource called The Curated, Crowd-Sourced, Cultural Guide to Boston. This guide is part of an effort to share Boston's cultural and community resources with current and prospective BU community members.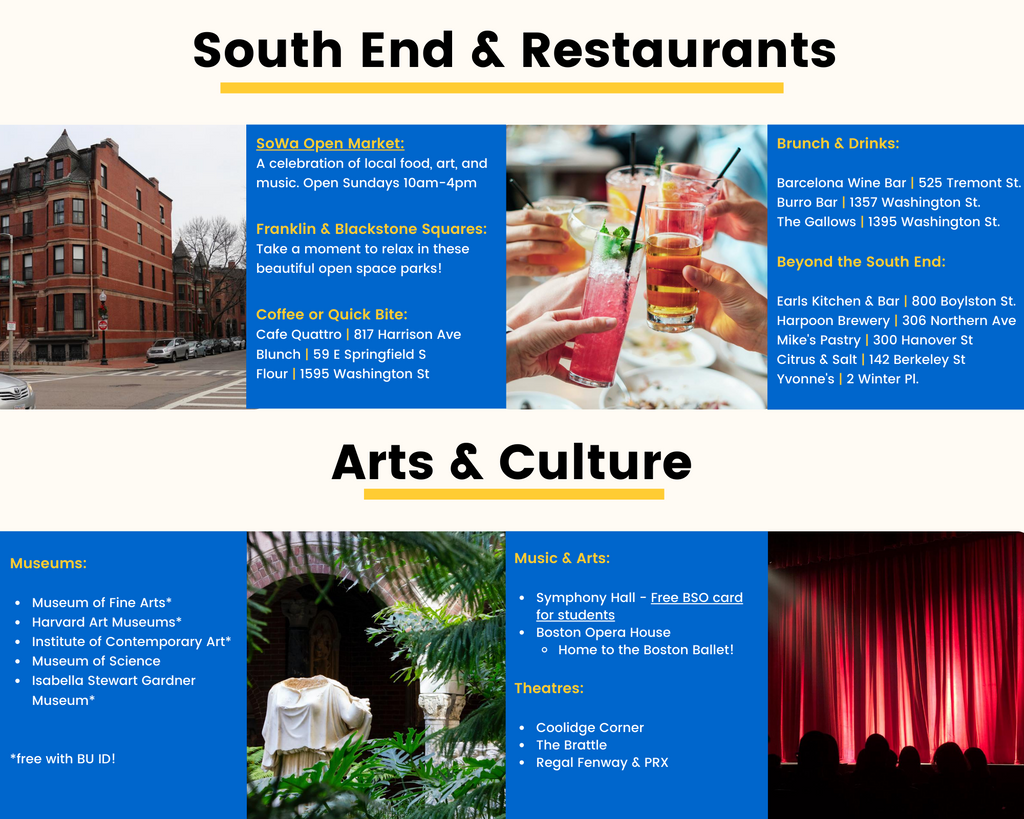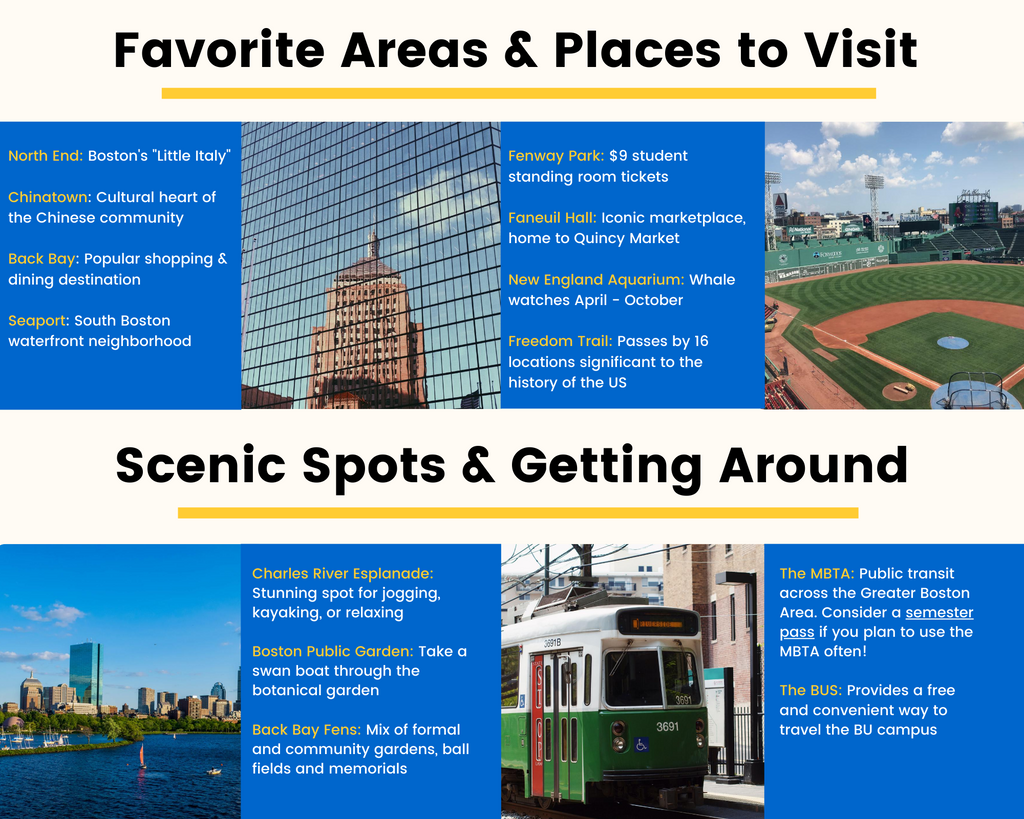 Useful BU Campus links:
Useful Boston Links:
WalkBoston makes walking safer and easier in Massachusetts to encourage better health, a cleaner environment and more vibrant communities. Check out their BMC neighborhood walking route!