Jon Waldo, LMHC
Clinical Training Coordinator
Office:
72 East Concord Street
Robinson Building – Suite B-212
Boston, MA 02118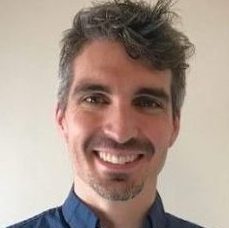 Email: waldoj@bu.edu
Education
I received my BA in Cultural Anthropology from Boston University and my MA in Mental Health Counseling and Behavioral Medicine from Boston University School of Medicine.
Biography
I joined the MHCBM Program staff as the Clinical Training Coordinator in September 2021. My role is to handle the coordination of clinical placements and training for students, which includes the process of students identifying and seeking practicum and internship positions. Since my graduation from the MHCBM Program in 2014, I worked as a counselor and then clinical director for a residential treatment program with Justice Resource Institute (the GRIP Program), and in group practice with Counseling Services of Greater Boston. While I've had the opportunity to develop experience with a broad range of client presentations and backgrounds, my primary focus for specialization has been on psychological trauma, particularly that experienced during childhood development.
In my previous role as clinical director, I discovered a passion for supervision and development of counselors' skills and understanding alongside their own wellness and abilities for self-regulation. Clinically, I utilize mindfulness therapy, CBT, ARC Therapy, motivational interviewing, Internal Family Systems, and Attachment Theory that I integrate into a person-centered and individualized practice. I understand mental health counseling through the fundamentals of respect for an individual's lived experience, insight, and intrinsic capacity for wellness, and endeavor professionally to interact with colleagues, students, and clients from a position of collaboration and unconditional support.
Teaching