About Us
Since its inception, the Mental Health Counseling and Behavioral Medicine Program at Boston University School of Medicine has educated and trained hundreds of mental health counselors with a core academic and clinical curriculum aligned with professional standards recommended by the American Mental Health Counselors Association (AMHCA) and American Counseling Association (ACA).
Unique Program Attributes
Our program is unlike any other counseling program in the country for a variety of reasons, including:
Only program in the United States that is both located within a nationally-ranked medical school/academic teaching hospital and accredited by the Council for Accreditation of Counseling and Related Educational Programs (CACREP)
Unparalleled number and types of clinical training opportunities in and around greater Boston
Caring and dedicated transdisciplinary faculty and staff
All core teaching faculty are active clinicians, providing them with direct, up-to-date exposure to the "real world" of clinical service
Many of our teaching faculty are also actively engaged in research and contribute to the scientific understanding of a variety of issues.
Curriculum that incorporates coursework in behavioral medicine, neuroscience, and psychopharmacology

One of New England's Only CACREP-Accredited Mental Health Counseling Programs
In August 2014, the MHCBM Program was notified by the Council for Accreditation of Counseling and Related Educational Programs (CACREP) that the program was granted accreditation through October 2022 (we are currently in the reaccreditation review process!). Our program is among a select few in the United States to receive an eight-year accreditation after the first attempt and is only one of a handful of programs in New England accredited for clinical mental health counseling.
Why Choose a CACREP-Accredited Program?
Benefits for students who graduate from a CACREP-accredited program include the following:
Some states require graduation from a CACREP-accredited program for licensure
Certifications and licenses are more portable and reciprocal across states
US Department of Veterans Affairs (VA) recognizes only licensed counselors who graduated from a CACREP-accredited program as approved providers
National Board for Certified Counselors (NBCC) will soon require graduation from a CACREP-accredited program in order for eligibility for national certification
American Counseling Association (ACA) and the Institute of Medicine (IOM) both identify CACREP as the sole accrediting body for counselor education
All programs accredited by CACREP have successfully passed evaluation for content and quality standards set forth by the mental health counseling profession.
Why Choose a Counseling Program?
Mental health counselors are trained to assess, diagnose, and provide psychotherapy to clients with a variety of mental health-related issues, including depression, substance use, trauma, and others.  Mental health counselors provide individual, couples, family and group counseling to individuals across the lifespan, including children, adolescents, parents, adults, and older adults. Mental health counselors often conceptualize client problems from a developmental lens, and incorporate wellness-based lifestyle interventions into their treatment approach.  They practice in a variety of settings, including community agencies, integrated healthcare, hospitals, private practice, and substance use treatment centers.
Counselors may practice independently (i.e., without supervision) once they have obtained a professional license in the state where they practice.  Licensure requirements vary among states, and are roughly equivalent for clinical social workers and marriage and family therapists (e.g., a master's degree, post-graduate supervised experience, passing a licensure exam).
Mental health counseling is unique from other related professions in that counselors tend to:
take a flexible person-centered approach that meets the unique needs of the client they are working with,
emphasize and respect the importance of multiculturalism and cultural background when working with clients,
place emphasis on counselor development during clinical supervision in addition to client-related issues.
What is Behavioral Medicine?
According to the Society of Behavioral Medicine, it is the
interdisciplinary field concerned with the development of and integration of behavioral, psychological, and biomedical science knowledge and techniques relevant to the understanding of health and illness, and the application of this knowledge and these techniques to prevention, diagnosis, treatment, and rehabilitation.
Our mission is that our clinical mental health students graduate from our program with a foundational knowledge in common medical disorders, medical terminology, and strategies clinical mental health counselors can utilize to prevent and treat medical illness. The behavioral medicine degree program prepares graduates to work in a collaborative fashion with multidisciplinary teams, to communicate credibly with medical providers and to provide clients with support in preparation for medical tests and procedures, diagnostic trajectories, and supportive care. Our graduates learn to incorporate assessment techniques that may assist in detecting symptoms attributable to medical disease and to attend to the biopsychosocial model throughout the course of care.
Licensure Preparation
The Mental Health Counseling and Behavioral Medicine Program is a two-year Master of Arts program designed to meet the educational requirements for licensure as a Mental Health Counselor in the Commonwealth of Massachusetts as granted by the Massachusetts Board of Allied Mental Health Professions. We work closely with students to ensure that they meet requirements for licensure in states all across the country. For more information about how the MHCBM program prepares students to meet educational requirements for licensure in all U.S. states, please visit this link.
Boston Medical Center
The Mental Health Counseling and Behavioral Medicine program is located on the campus of Boston Medical Center (BMC) at BU School of Medicine. BMC is a large safety-net hospital with a mission of providing "exceptional care without exception." As one of the most diverse hospitals in New England, both in student-body and patient population, BMC serves as a site for many of our clinical training placements for Mental Health Counseling and Behavioral Medicine students.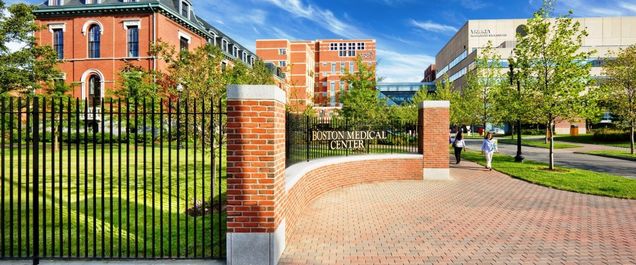 Living in Boston
Boston University School of Medicine and Boston Medical Center are in the heart of Boston's diverse and thriving South End community, a community including large numbers of young professionals, people of color, and the LGBTQ+ community. It is also well known for its restaurants and is at the center of Boston's ever-evolving "foodie" scene.
Home to more than 35 colleges and universities and over 150,000 students, Boston is a dynamic city to explore with many venues for entertainment and culture appealing to graduate students. Boston is one of the more ethnically diverse cities in the US and the Boston University community provides you with global education. The majority of linguistic minorities, immigrants, and refugees in New England also live in the Metropolitan Boston area. Our diversity creates a vibrant and supportive context in which to be a graduate student in counseling.
Boston is rich in history, culture, sports, and innovation, including history and world-class theatre, art, music, and dance. With so much to do here, Boston has earned the nickname of "The Hub" (it is also known as "America's Walking City" and "Beantown.")  Boston also has many of the best sports teams in the United States—although some of you may beg to differ!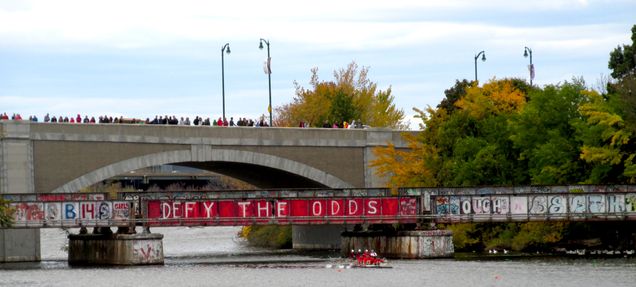 Contact Us
Address:
72 East Concord Street
Robinson Bldg, Suite B-212
Boston, MA 02118
Phone: 617-358-5462
Fax: 617-358-5481
Email: mhcbm@bu.edu
Social Media: