Jori Berger-Greenstein, PhD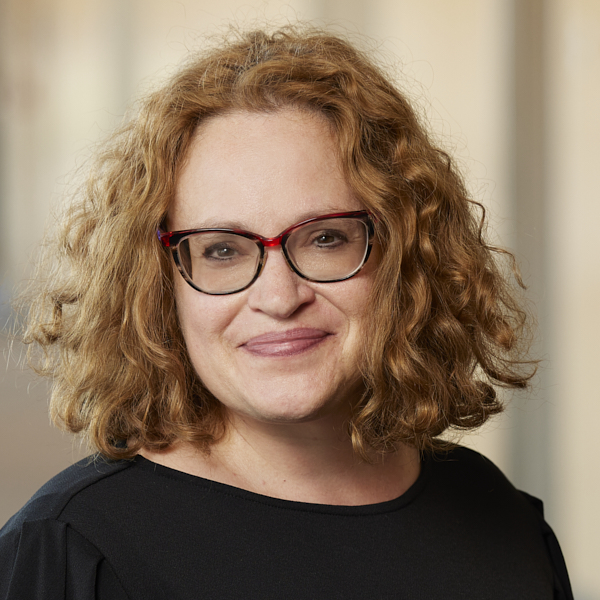 Director of Curriculum
Clinical Associate Professor, Psychiatry and Graduate Medical Sciences
Office:
72 East Concord Street
Robinson Bldg – Suite B-212
Boston, MA 02118
Email: jberger@bu.edu
Education
I received my undergraduate degree in Psychology from Bradley University in Peoria, IL, and my master's, and doctoral degrees from Bowling Green State University in Bowling Green, Ohio.
Biography
I serve as the Curriculum Director in the MHCBM Program. In this role, I oversee courses throughout the program, work with our core faculty and external course educators, and ensure that we are covering CACREP content and coursework that best prepares our students for clinical placements and future careers. I teach several courses in our program, including Counseling Techniques, Advanced Ethics and Ethical Decision-Making, and Behavioral Medicine and Applied Health Psychology.
My graduate training included a specialization in Behavioral Medicine, which continues to be a primary area of interest. I also have expertise in Ethics, as pertains to clinical mental health counseling and medicine, and recently completed a Fellowship in Bioethics at Harvard Medical School. I have developed a model for teaching ethical decision-making – "Developmental Model of Ethics Training" used as a basis for teaching our Advanced Ethics Course, which she has presented at ACA and ACES Conferences. She is a member of the Ethics Committee and Ethics Consult Team at Boston Medical Center (BMC) and has provided clinical care in a variety of community and hospital settings, currently in Adult Behavioral Health at BMC. I was also a speaker on The Thoughtful Counselor Podcast ("Counseling and Behavioral Counseling: Taking a Holistic Approach": https://podbay.fm/p/the-thoughtful-counselor/e/1538012880), where I presented on the role of Mental Health Counselors in Behavioral Medicine.
Questions & Answers
Q: Please describe your theoretical orientation and teaching philosophy.
A: I espouse a cognitive-behavioral approach. I believe strongly that the ways in which we interpret information and events inform our emotions and ways of navigating the world. I believe that these interpretations are influenced by experiences over the course of one's lifetime, but are amenable to intervention. I also believe strongly in the importance of humanistic philosophy, which I infuse into my work, focusing on the importance of empathy, genuineness, and humanness.
My philosophy of teaching emphasizes the importance of setting high expectations for students, as well as myself. I believe that the best courses are those characterized by a team effort. I am also a strong proponent of experiential learning and focusing my teaching on developing and strengthening skills related to the work students are and will be doing.
Q: Why did you choose to be a faculty member in the Mental Health Counseling and Behavioral Medicine Program?
A: As many mental health folks would say, it always gets back to helping people. What I find particularly compelling about mental health is that there are many ways of applying what we know to help others in need, whether that is providing mental health care, conducting research to inform what we do, teaching a new generation of students, or educating the public.
Q: What do you enjoy most about teaching in the Mental Health Counseling and Behavioral Medicine Program?
A: I think we have a terrific program! I like that I have a job with a lot of variety and get to do a bit of everything. On any given day I am meeting with students, responding to a clinical issue with a patient, teaching a class, meeting with fellow faculty members, or developing activities for class. I enjoy working with my colleagues, and as Curriculum Director, work very closely with our external course educators, who are a very important part of our program. Developing new and innovative ways of teaching energizes me. Mentoring students as they learn and take on responsibilities throughout their time with us is very compelling, and maintaining ties with our alumni, and hearing about the wonderful work they do, is extremely meaningful for me.
Memberships
Teaching Experience
Select Publications and Presentations