Seungbin Oh, PhD, Honored by American Counseling Association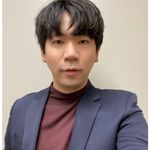 Seungbin Oh, PhD, LPC, NCC, assistant professor of psychiatry is the recipient of the 2023 American Counseling Association (ACA) Research Award. The award honors high quality, original research that is impactful and significantly contributes to the advancement of mental health counseling  literature. Oh was recognized for his research examining clients' perceptions of their counselors' orientation toward multicultural counseling competence and in-session multi-culturally competent behaviors and their effects on the therapeutic working alliance.
According to the ACA, "Oh's research is the epitome of the rigorous research that is needed to advance the counseling profession by utilizing research procedures that are of the highest quality, including a clear definition of population, selection of appropriate sampling techniques and controls, use of appropriate research design, adequate and correct quantitative or qualitative analysis of data and use of valid, reliable instruments."
Oh is a licensed professional counselor and nationally certified counselor. His research and clinical interests include social and cultural determinants of mental health among marginalized communities, the impact of mental health providers' culturally competent behaviors in the therapeutic process and the outcome and reduction of health disparities by improved access to, and quality of care for, the marginalized communities.
Since the COVID-19 outbreak, Oh has conducted several research studies on the detrimental effect of COVID-19-related racism on the mental health of Asian Americans and Pacific Islanders and on potential social/cultural protective factors.
Oh has made more than 40 presentations at national, regional and local professional conferences. He earned his MS degrees in clinical mental health counseling and art therapy counseling from Emporia State University, Kansas and received his PhD in counselor education at the University of Central Florida, Orlando.
The ACA is a not-for-profit, professional and educational organization that is dedicated to the growth and enhancement of the counseling profession. Founded in 1952, it is the world's largest association exclusively representing professional counselors in various practice settings.