Student Life
University living begins with academics, but it doesn't end there. The Boston University Medical Campus, home to the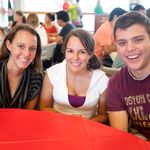 Schools of Medicine, Dentistry, and Public Health and the Division of Graduate Medical Sciences (GMS), is located in the Boston's Historic South End. Our students love to explore the shady streets lined with elegant Victorian brownstone buildings and homes built in the 1800s. Besides being beautiful, the South End also has one o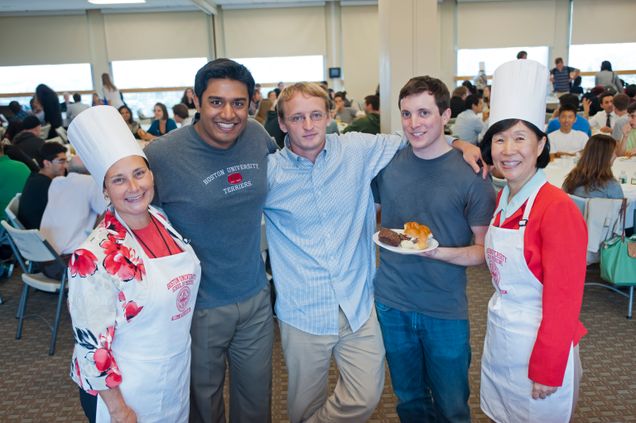 f the most vibrant and diverse populations in the city. The campus is surrounded by shops, restaurants, nightlife and a thriving arts community. Discovering Boston is one more exciting part of being a student at GMS.
GMS has its own student run organization, the Graduate Medical Sciences Student Organization (GMSSO).  Please contact gmsso@bu.edu if your are interested in becoming a program or department representative.
You can also check out the student life on the Charles River Campus – the list of social, athletic, artistic, and other types of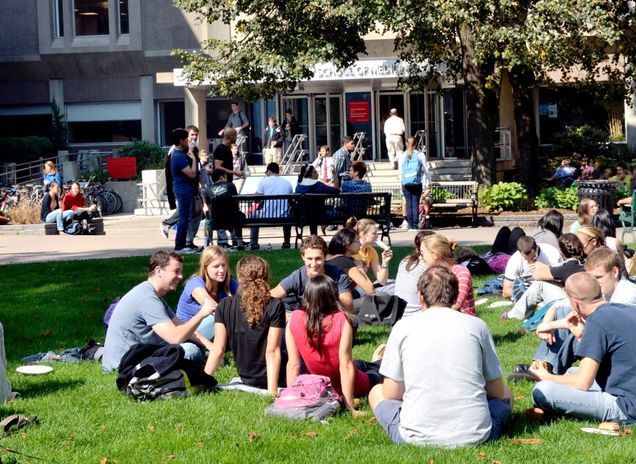 clubs is more than 300 lines long, and runs from Alpine Racing to Zen. And don't forget the amazing cultural events and recreational centers available at Boston University.
Your time in Boston  wouldn't be complete without seeing a Terriers game or concert at the Agganis Arena, or without a swim at BU FitRec or South End Fitness (membership available at a reduced rate for GMS students; contact Dianna Rivera, dianna@bu.edu.  BU also has an institutional membership with the Museum of Fine Arts, Boston entitling  students to  free general admission.
In addition to our students participation in academic and social life, we take pride in our students' community service involvement.
By Chris Berdik. Slide show by Robin Berghaus. Graphic by Edward A. Brown