Dental School Applications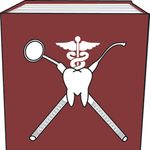 The OHS Office will make every effort to assist you in the AADSAS application process.
Personal Statement Critique
Preparation of Letter Packet

Director's Letter
OHS faculty letter
Additional letters (post-undergraduate).

Interview Preparation
School Selection
Dental School Letter Submission Process for OHS Student
---
Letter File Forms
Please provide a copy of the
OHS-Recommender-Instructions   (to be given to your letter writer that will be included in a letter packet)
 OHS-Letter Request Form (to be completed by student)
We strongly encourage accepted students to speak with Dr. Davies, Program Director, before submitting AADSAS  in June prior to August matriculation.