Diversity, Equity & Inclusion
The faculty and staff of the Biomedical Forensic Sciences program believe that a diverse and inclusive academic community is critical to strengthening forensic sciences as a whole.  Therefore, we welcome and embrace individuals of all backgrounds, life experiences and identities.  The BMFS faculty and staff are committed to creating and fostering an environment that celebrates individual differences, supports a commitment to anti-racism and condemns all forms of discrimination.  We recognize that actions are the substance of change and will work to ensure that our actions are consistent with the statements above.  Further, by promoting a diverse and inclusive community that reduces bias and barriers to access, we believe these actions will directly improve the future of diversity, inclusiveness and justice in the forensic sciences profession.
We also support the statements of diversity published by the Department of Anatomy & Neurobiology, Division of Graduate Medical Sciences, BU School of Medicine and Boston University.  
DEI Scholarship
The BMFS program sponsors a $15,000 scholarship to an incoming student who demonstrates a strong commitment to issues surrounding diversity, equity and inclusion.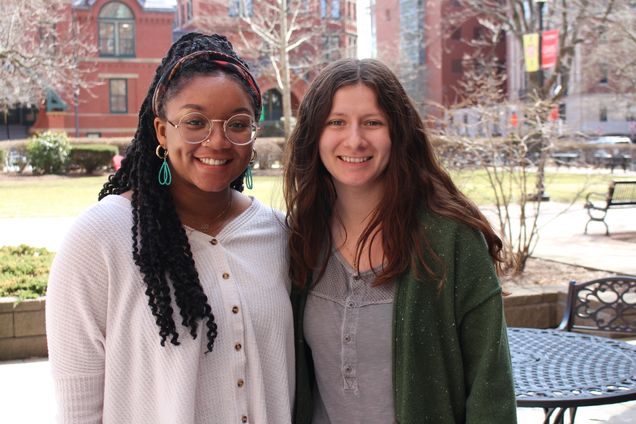 2022 and 2021 Scholarship awardees Elena Redmond and Faith Ramos
"As an African American woman in forensic science, I want to help promote diversity so more people of color will be inclined to pursue these types of careers. I do not want others like me to feel isolated while doing a career or subject they love."
"As a woman in STEM, a Latina, and a first generation student, I hope to see the field [of forensic science] grow and become a possibility for everyone."
BMFS Self-Reported Data
| | | | | |
| --- | --- | --- | --- | --- |
| Matriculating Class | White | BIPOC | International | First Gen |
| 2022 | 62% | 38% | 14% | 24% |
| 2021 | 44% | 56% | 25% | 19% |
| 2020 | 75% | 25% | 4% | 21% |