Research, Facilities, and Instrumentation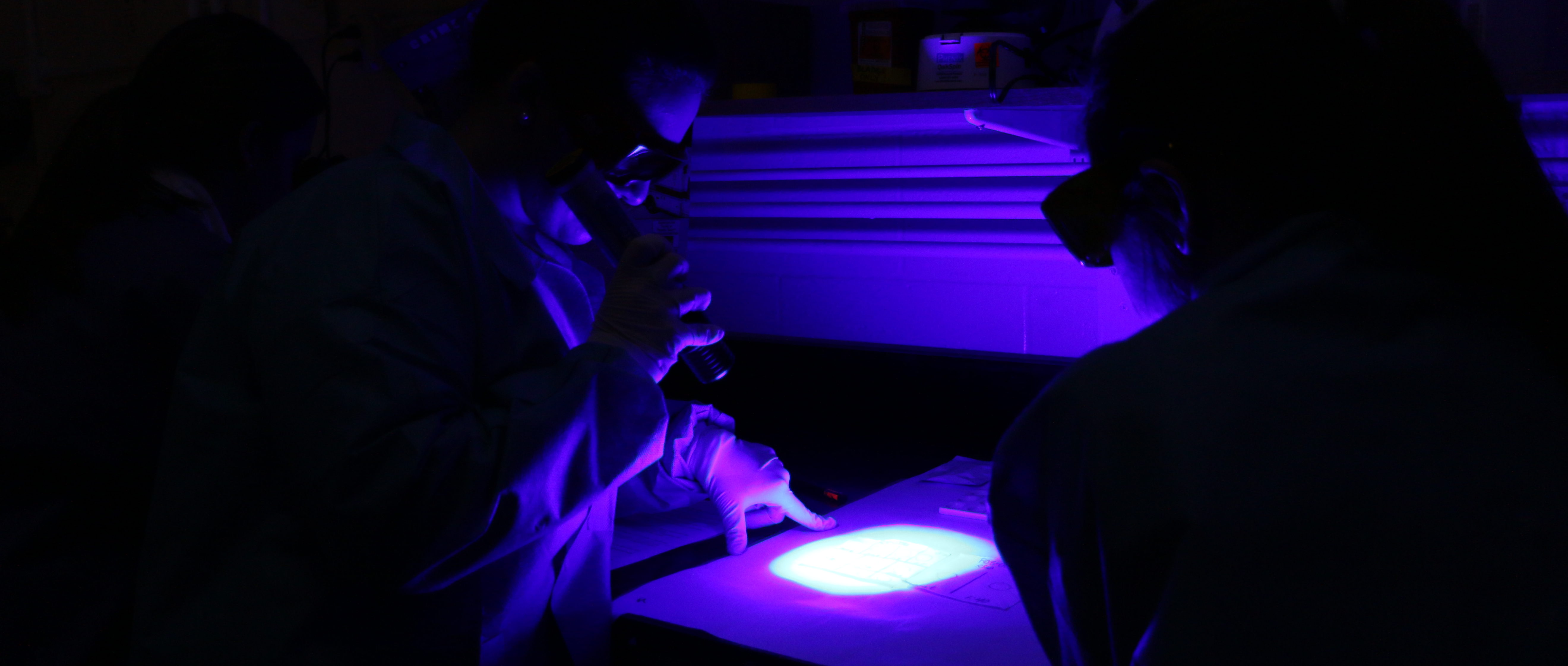 Students in Boston University's Biomedical Forensic Sciences program have access to a wide array of research facilities and state-of-the-art equipment housed within our Chemistry, Biology, DNA and Microscopy laboratories. All students obtain extensive instrumentation and analytical experience through their required laboratory courses and independent research.
Crime Scene Facilities
Students learn the fundamentals regarding crime scene investigation, documentation and chain of custody records by processing a mock crime scene at our 3-bedroom crime scene house, set on a 30 acre property that includes a barn and pond.
Laboratories
Forensic DNA Laboratories: Students learn the fundamentals of human identity testing by utilizing advanced techniques such as laser microdissection, qPCR, DNA sequencing and STR fragment analysis. Emphasis is placed on analysis of complex DNA mixtures.
Chemistry and Toxicology Laboratories: Students learn to quantitatively and qualitatively characterize materials such as controlled substances, ignitable liquids, hairs, fibers and other solid state materials via the use of GC/MS, LC/MS-MS, FTIR, UV-Vis spectrophotometry and microscopy.
Biology and Dark Room Laboratories: Students practice general evidence examination and documentation including the use of alternate light sources and comparison quality photography. They learn biological screening using wet-chemical techniques, immunoassays and microscopy. Advanced technologies such as cell detection via fluorescence are also introduced.
Instrumentation and Equipment
Presented Research
Each student in the BMFS program spends a minimum of three semesters gathering and analyzing data, writing and reviewing a thesis. Many of the research projects completed by BMFS students have been presented at annual regional or national scientific conferences. See more.