Current Students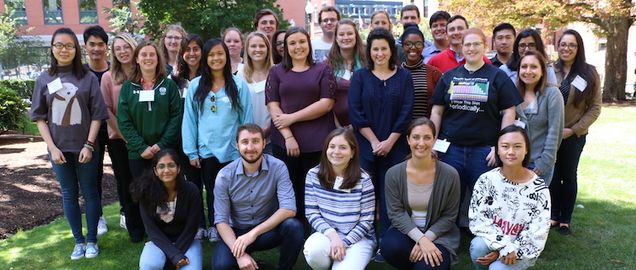 The following information is relevant to current students in the Biomedical Forensic Sciences Program.
Forms and Useful Links
Student Internships
Internships in a forensic setting are highly encouraged and may be done for academic credit pending approval based on hours completed and the nature of work. The internship supplements classroom learning, introduces the student to new skills and provides experience beneficial to future career planning.
Learn more about BMFS student internships.
Boston University Forensic Science Society (BUFSS)
BUFSS is a forensic science group consisting of students from the BMFS and Forensic Anthropology programs at Boston University.
Goals of the society include:
Raising money to assist in travel to forensic science conferences
Hosting guest lectures from respected professionals in the forensic science field
Promoting understanding and interest in forensic science throughout the BU and greater Boston community
Participating in local service events
Organizing social activities both on and off campus
Student Advising Information
Current students are required to meet with their program advisors at least three times a year for questions regarding program policy and registration.
Professional Organizations
In addition to BUFSS, students are encouraged to join field-specific professional organizations:
All membership fees are the responsibility of the student.
Careers in the Forensic Sciences
Graduates of the MS program in Biomedical Forensic Sciences are qualified to work as forensic scientists, DNA analysts, drug chemists, death investigators and crime scene responders at the local, state and federal levels. For more information on current job opportunities: