About Forensic Science at Boston University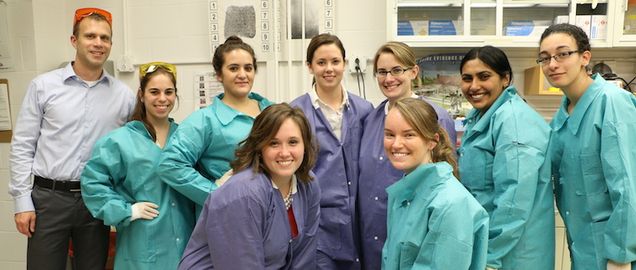 Boston University's Graduate Medical Sciences is home to two world-class forensic science master's programs: the MS in Biomedical Forensic Sciences and the MS in Forensic Anthropology. With approximately 90 students enrolled in both programs, a highly dedicated faculty, and world-class research facilities and instrumentation, students in our forensics programs are part of a strong community that supports them in their research and professional endeavors.
About the MS in Biomedical Forensic Sciences
Our Master of Science program in Biomedical Forensic Sciences trains aspiring and mid-career professionals in a variety of forensic disciplines related to crime scene investigation and evidence analysis. Professionals trained in these disciplines are crucial to today's comprehensive forensic investigations. Completing this degree will qualify graduates to work as forensic scientists, DNA analysts, chemists, death investigators and crime scene responders at the local, state, and federal levels.
About the MS in Forensic Anthropology
The Master of Science program in Forensic Anthropology offers a variety of courses in forensic anthropological techniques and procedures, human anatomy, osteology, pathology, human remains recovery, death investigation, research design, expert witness testimony and forensic science. Completion of this program will prepare students to continue their graduate education in a doctoral program and/or work as a forensic anthropologist or medicolegal death investigator.
Location and Facilities
Broad Training for Careers in Forensic Science
Choosing between our two Forensic Science programs