Diversity, Equity & Inclusion

Celebrating our Diverse and Dynamic Community
Graduate Medical Sciences believes that an enriching educational experience is strengthened by diversity of thought which in turn drives the forces of innovation.  We embrace differences in ethnicity, race, gender identity and expression, disability status, religion, sexual orientation, immigration status and socioeconomic backgrounds in our learning community.
We strive to create a culture and climate that demonstrates these beliefs by developing academic, clinical and research programming that aims to educate, recruit and retain an inclusive community that will prepare future generations of biomedical research and clinical leaders and meet the needs of an ever-changing diverse society that exemplifies social justice.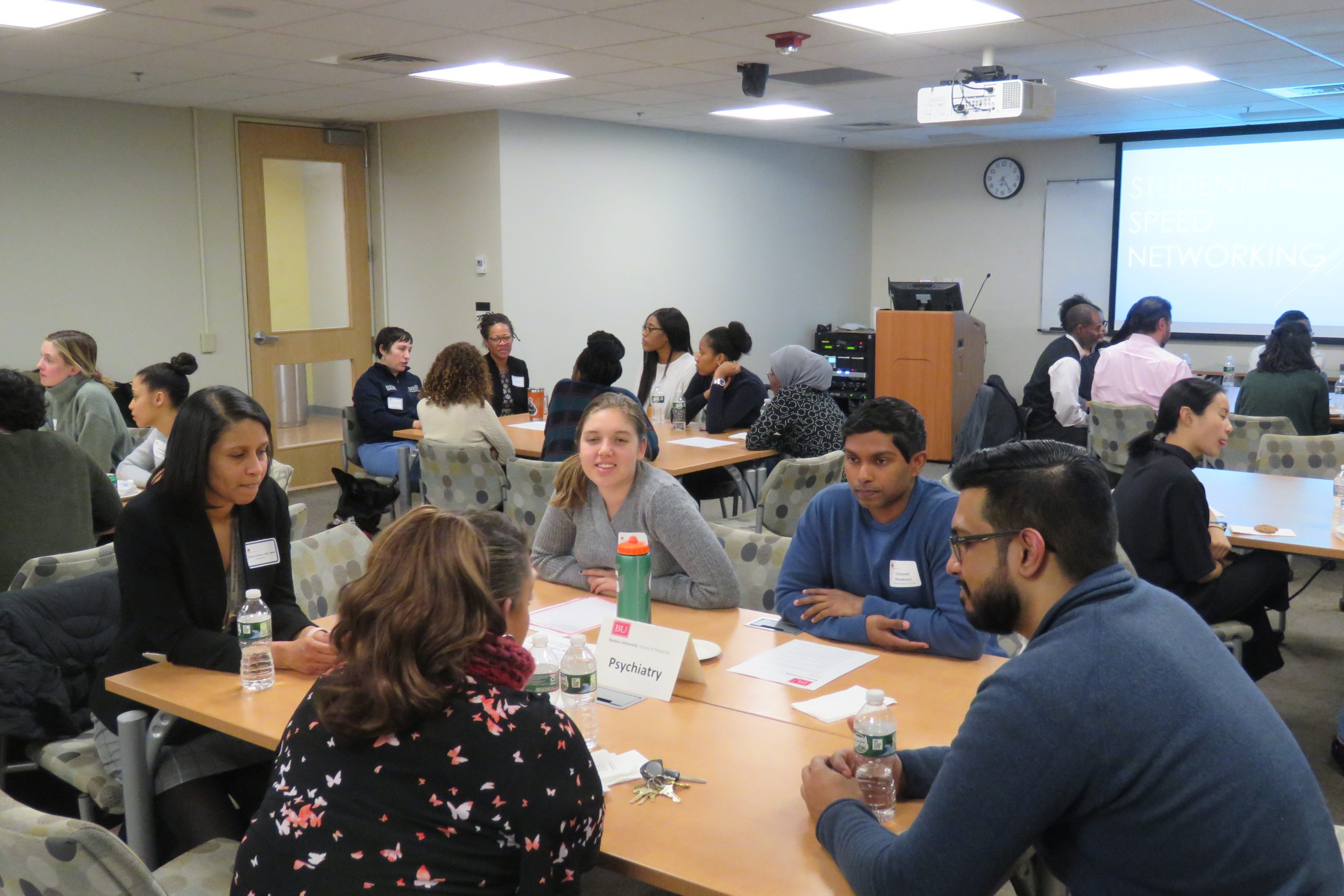 Our office sponsors various networking events for underrepresented students and faculty, in addition to professional development opportunities in partnership with the BEST Office. In our efforts to expand knowledge around areas related to diversity and inclusion, our office has sponsored talks on important topics, such as:
Implicit Bias & Microaggressions
Stereotypes & Imposter Syndrome
Use of Pronouns and Gender Identification
We regularly partner with the Office of the Provost, Medical School and other campus Diversity & Inclusion Offices to promote opportunities for our students, faculty and staff to participate in medical campus and University-wide workshops, lectures & training in support of a more inclusive learning environment. To learn more about our upcoming events, click here.
We also support students across various underrepresented groups on campus, and encourage participation in student-led activities sponsored by groups such as the Minority and International Scientists Organization (MISO), the Women's Professional Development Committee (WPDC) and BUMC PRIDE.
RESPONSE TO COVID-19:
We understand these are very challenging times for many students, and want to support our community in any way possible. GMS has put together a list of resources, which can be accessed here.
For more information, contact gmsdei@bu.edu.