Faculty Leadership and Research Interests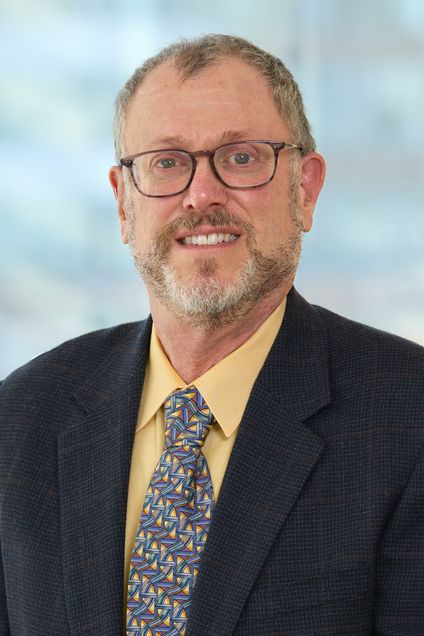 Director Dr. Farrer is a genetic epidemiologist who was trained in both basic and population/quantitative sciences at the Department of Medical and Molecular Genetics at Indiana University and at Yale University in the Departments of Epidemiology and Human Genetics.  He is BU Distinguished Professor of Genetics, Chief of the Biomedical Genetics division and Director of the Molecular Genetics Core Facility at BU, and has mentored several students who successfully completed transdisciplinary Ph.D. dissertation projects.  In collaboration with other laboratories worldwide, Dr. Farrer has localized genes causing a variety of rare and common disorders. His group identified a functional genetic variant in the complement factor H gene which accounts for more than 30% of the attributable risk for age-related macular degeneration (AMD), the leading cause of progressive vision loss and blindness in the elderly.  Dr. Farrer's major research focus is the genetics of neuropsychiatric conditions including Alzheimer disease (AD) and substance use disorders (SUDs). Under Dr. Farrer's leadership, the MIRAGE Study, a multi center NIH-funded study of AD funded since 1991, has made several important contributions to our understanding of the interactions between genetic and environmental factors for the disorder. Working together with other researchers, Dr. Farrer's lab identified association between AD and the SORL1 gene, thus establishing intracellular protein trafficking as an important disease pathway. He co-directs data analyses for the Alzheimer Disease Genetics Consortium and serves on the executive committee of the Alzheimer Disease Sequencing Project. For more than 15 years, Dr. Farrer has co-directed one of the world's largest genetic studies of SUDs which elucidated many novel genes and pathways for dependence on cocaine, opioids, alcohol, nicotine and cannabis.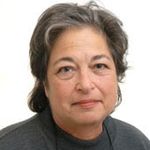 Dr. Judith Bernstein, Emeritus Professor of Community Health Sciences (SPH) and Emergency Medicine (MED), has been a nurse and public health professional for the past 30 years. She has worked with both inner-city and rural communities to develop comprehensive integrated approaches to women's health. Dr. Bernstein holds an MSN in psychiatric nursing and a doctorate in health policy. She is certified in reproductive endocrinology and infertility, and in recognition of her critical role in the development of this nursing specialty, was the 1995 recipient of the prestigious NCC award. Dr. Bernstein's current research activities focus on prevention strategies for adults and adolescents, HIV/STD research,and 'in-reach'–peer model interventions to bridge the cultural, language and knowledge gaps between patients and providers.
Dr. Pietro Cottone is co-director of the Laboratory of Addictive Disorders. Dr. Cottone's research interests focus on the neurobiological substrates of motivated behaviors including feeding and addiction. The major goal of Dr. Cottone's research is identifying the biological bases of and potential treatments for eating disorders and obesity. Current studies concern the role of stress in compulsive eating and palatable food dependence. Areas of focused research include the investigation of the neurobiological bases of stress-related disorders such as anxiety and depression. Dr. Cottone's studies are carried out on environmental and genetic animal models, using behavioral, biochemical, and molecular approaches.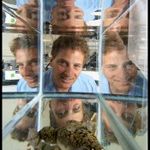 Dr. David Farb, Professor in the Dept. of Pharmacology, Physiology, & Biophysics, studies the neurobiological underpinnings of drug abuse. His research uses a self-administration-reinstatement rodent model to investigate mechanisms of relapse and identify new treatments. These rodents share triggers that precipitate relapse in addicts. Effects of neuroactive steroids, pharmacological and molecular modulators of glutamate receptors on reinstatement are tested using intracranial microinjections into specific limbic nuclei. Results from these preclinical models will facilitate the identification of new biomarkers that are important for the assessment of treatment outcomes, especially for patients whose illicit drug use is co-morbid with other CNS diseases.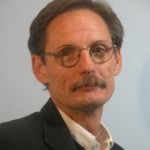 Dr. Heeren has built a career as a biostatistician working on transdisciplinary research teams and has co-mentored dissertation research for doctoral students in Epidemiology, Environmental Health, Health Services Management, and Psychology as well as Biostatistics. Dr. Heeren has developed and taught both introductory and advanced applied biostatistics methods courses at the School of Public Health. Emeritus Professor Heeren taught both core biostatistics courses and the more advanced Statistical Methods in Epidemiology. Dr Heeren also taught a graduate level applied regression and multivariable methods course through the Department of Mathematics and Statistics. Dr. Heeren's research interests are in applied biostatistics, observational studies, behavioral trials, regression models and complex survey design. His applied research recently includes serving as biostatistician on three longitudinal cohort studies examining: the consequences of in-utero cocaine and other substance exposure on child development through the early adulthood; cognitive functioning of extremely low gestational age infants at age 10, and how factors measured at birth predicted age 10 functioning; and the health consequences of care giving for the elderly.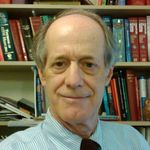 Dr. Robert Horsburgh is a physician with more than 35 years of experience in public health and medicine. Dr. Horsburgh teaches courses in the Epidemiology of AIDS and the Epidemiology of Tuberculosis. He has focused his research on tuberculosis, nontuberculous mycobacterial infections and opportunistic infections in AIDS. He is a member of the AIDS Clinical Trials Group's Tuberculosis Transformative Science Group and Chairman of the Steering Committee of RESIST-TB, an international organization dedicated to improving MDR-TB treatment through Clinical Trials. He was previously at the Centers for Disease Control, Emory University, the University of Colorado and the National Jewish Hospital.

Dr. Kathleen Kantak, Professor of Psychology, conducts behavioral, pharmacological and molecular research related to memory system regulation of drug addiction, mechanisms and modulation of drug cue extinction learning, and co-morbidity between drug addiction and attention deficit hyperactivity disorder using animal models. The emphasis of her work is on combining pharmacological and behavioral interventions for the treatment of drug addiction.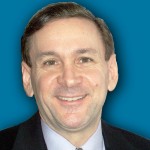 Dr. Gary Kaplan, is an Emeritus Professor of Psychiatry and Pharmacology & Experimental Pharmacology at Boston University School of Medicine and is the Director of the Mental Health Service at VA Boston Healthcare System. Dr. Kaplan's research focuses on neuroplasticity in animal models of drug addiction and post-traumatic stress disorders (PTSD).  His current research examines changes in dendritic plasticity in opiate reward and its extinction and also in fear conditioning and fear extinction. Such translational research can better define the mechanisms related to drug and PTSD relapse and identify novel therapeutic targets of interest. Dr. Kaplan received his medical training at Drexel University School of Medicine. His residency training in Psychiatry at Tufts University School of Medicine was followed by a postdoctoral research fellowship in Clinical Pharmacology at Tufts.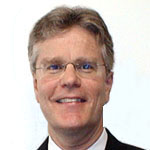 Dr. Terence M. Keane, Ph.D. is Professor and Vice Chairman in Psychiatry and Professor of Clinical Psychology at Boston University. He is also the Associate Chief of Staff for Research and Development at VA Boston Healthcare System and Director of the National Center for Posttraumatic Stress Disorder's Behavioral Science Division. The Past President of the International Society for Traumatic Stress Studies (ISTSS), Dr. Keane has published eleven edited volumes and over 225 articles on the assessment and treatment of PTSD. For the past 30+ years the VA, the National Institutes of Health, Department of Defense, and Substance Abuse Mental Health Services Administration (SAMHSA) have continuously supported his program of research on psychological trauma. His current work and interests are in the development of a nationally representative registry of PTSD Patients and the construction of an internet based treatment program for returning war veterans with risky alcohol use and war trauma symptoms.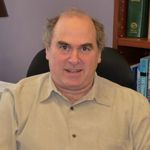 Dr. Clifford Knapp, Ph.D. is an Associate Professor; Clinical Pharmacologist with Boston University Psychiatry Associates Clinical Studies Unit. Dr. Knapps current interests include research in the areas of medication development for the treatment of alcohol and drug abuse, deep brain stimulation for the management of these disorders, and the interaction between brain areas in the mediation of pain. .Current research focuses on the role of anticonvulsants in the treatment of alcohol dependence. Additional research in the effects of stimulation of brain reward areas on responses to painful stimuli produced by the activation brain pain pathways.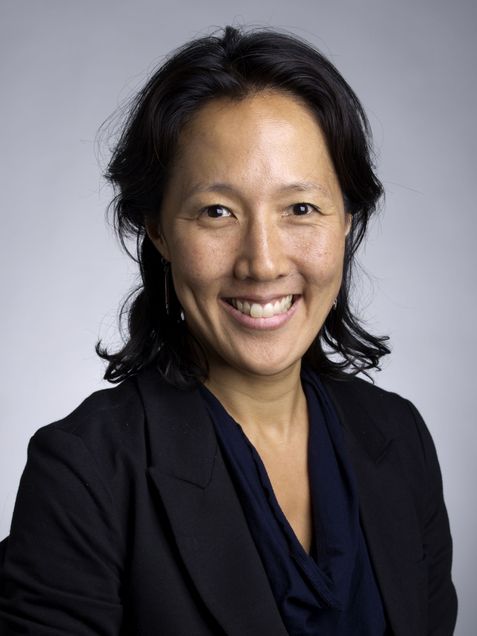 Dr. Christina S. Lee, Ph.D. is an Associate Professor in the Department of Clinical Practice, Boston University School of Social Work. She has expertise in translational mixed methods with a focus on understanding social determinants of health as drivers of risky health behaviors among racial ethnic minorities, to design and to implement adapted behavioral interventions to reduce health disparities associated with substance use. She also conducts research on mechanisms of change in addiction treatments. She has been PI and Co-I on NIH studies, is a licensed psychologist and has taught courses on motivational interviewing in health care settings and on substance use and treatment.
D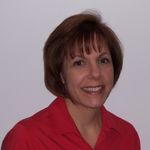 r. Kimberly A. Leite-Morris, Ph.D. is an Assistant Professor in the Division of Psychiatry and Department of Pharmacology and Experimental Therapeutics at Boston University School of Medicine and directs a neurochemistry and behavioral neuroscience laboratory at the VA Boston Healthcare System. Dr. Leite-Morris' primary research interests are in determining the neurochemical mechanisms that underlie the anticipation, intense "craving" and repeated consumption of ethanol and substance abuse. She has established a rodent model of ethanol-self administration paired with current methods of in vivo microdialysis that procedurally separates and quantifies neurotransmitter levels during the different elements of the addiction process. Her methods incorporate a pharmacological approach utilizing novel therapeutic agents including novel positive allosteric modulators of the GABA receptor that culminate in alterations of dopamine, GABA and glutamate. Dr. Leite-Morris has established a behavioral phenotyping laboratory at the VABHS to examine fear conditioning and stress as they relate to alcohol-directed behaviors in genetically modified mice.Dr. Leite-Morris' collaborative projects include opiate reward and extinction, fear conditioning, and alcohol and substance abuse in penetrating brain injury and shock wave. Dr. Leite-Morris received her doctorate from the University of Rhode Island in the Department of Biochemisty and Molecular Genetics and completed her NIAAA NRSA Postdoctoral Fellowship at Brown University's Center for Alcohol and Addiction Studies where she remains an Affiliate Faculty member.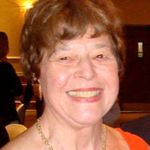 Dr. Marlene Oscar-Berman, Emeritus Professor in Behavioral Neuroscience, studies the effects of long-term chronic alcoholism on the structure and functioning of the human brain. Alcoholism-related abnormalities in brain centers controlling emotional perception and regulation may differ for men and women and can differentially alter the course of alcoholism directly by affecting sensitivity to feedback and through affecting the capacity to make economic, social, and health-related decisions. Her research addresses these issues using neurobehavioral tests in concert with neuroimaging measures of brain structure and function.

Dr. Tibor Palfai's primary research interest is the role of cognitive processes in addictive behaviors in the Department of Psychology. He is particularly interested in understanding how conscious and non-conscious processes are involved in efforts to control craving for substances, and developing cognitive-behavioral treatments for problem drinking. Dr. Palfai also conducts research on how mood states influence evaluative judgment and reasoning.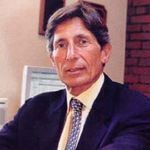 Dr. David Rosenbloom  Dr. Rosenbloom has conducted and published research in both political science and substance abuse including a book on the development of the professional campaign management industry*, four national surveys on community anti-drug organizations and strategies, and numerous articles on substance abuse policy. He is the Director of Join Together,  which helps communities fight substance abuse and gun violence.
D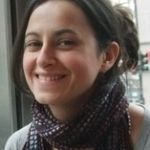 r. Valentina Sabino is co-director of the Laboratory of Addictive Disorders, and is currently researching the neurobiology of addiction and stress-related disorders. Studies on addiction aim to understand the neurobiological substrates of alcohol abuse and dependence by exploring the role of neurochemical systems in excessive alcohol drinking.  Dr. Sabino is working toward the development of new therapeutic agents to alleviate alcohol addiction. Animal models for excessive drinking are studied in order to identify compounds for potential clinical development. Research is also conducted on the neurobiology of stress-related disorders such as anxiety and depression. The approach of the laboratory is interdisciplinary, involving behavioral neuroscience, neuropharmacology, neuroanatomy, biochemistry and molecular biology.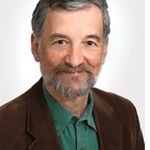 Dr. Jeffrey Samet, MD, MA, MPH is a general internist, with specific training and expertise in addiction medicine, the conduct of clinical research, and the interaction between HIV and substance use. His research has focused on the interrelationships of alcohol and drug abuse, HIV infection, and primary medical care; this research is informed by his clinical involvement as a primary care physician at Boston Medical Center. As PI or Co-Investigator on several NIDA and NIAAA-funded grants he has studied the following issues: the impact of alcohol and drug use in HIV-infected persons; the delay in establishing primary medical care for HIV infection; linkage of addiction treatment and primary medical care; and addressing substance use issues in primary care and other medical settings. He currently leads the NIAAA-supported (Uganda Russia Boston Alcohol Network for Alcohol Research Collaboration on HIV/AIDS) URBAN ARCH research consortium examining alcohol's impact on HIV disease.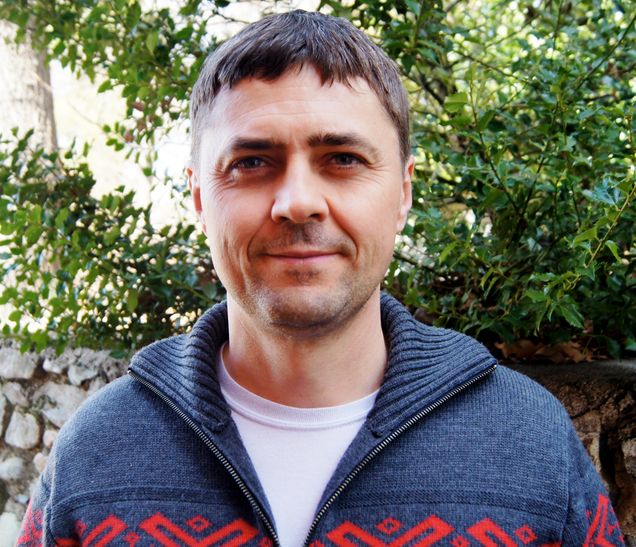 Dr. Richard Sherva is Assistant Professor, Department of Biomedical Genetics, BU Medical School.  His primary interest is in exploring the genetic epidemiology of complex disease using linkage and association methods. I've worked on cardiovascular phenotypes including hypertension, metabolic syndrome, and stroke, as well as psychiatric diseases including addiction and ADHD, with a focus on gene x (gene, environment, drug treatment) interactions. My future work will likely involve pharmacogenetics and personalized medicine, with specific focus on Alzheimer's disease.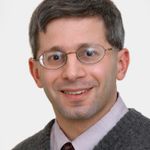 Dr. Michael Siegel is Professor of Community Health Sciences in the Boston University School of Public Health. His primary areas of expertise and research are tobacco control and alcohol. Within the tobacco control field, he has conducted research on the health effects of smoking, secondhand smoke exposure and health effects, policies to reduce tobacco use, the influence of tobacco advertising and marketing on youth smoking behavior, and smoking cessation. Within the alcohol field, his research has examined the brand-specific consumption of alcohol among underage drinkers. His present research is investigating the relationship between brand-specific advertising exposure and brand preferences of underage youth drinkers.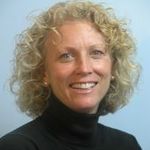 Dr. Lisa Sullivan has a PhD in Statistics and is Professor of Biostatistics . She teaches Elementary Biostatistics for MPH students and was instrumental in developing a minor program in public health which is open to undergraduate students in the BU College of Arts and Sciences. Lisa is the Principal Investigator of the Summer Institute for Training in Biostatistics which is designed to promote interest in the field of biostatistics and its many exciting career opportunities. The program ran for the first time in the summer of 2004. Lisa is co-author of a textbook entitled Introductory Applied Biostatistics, author of Essentials of Biostatistics in Public Health and Co-Editor-in-Chief of the Enclyclopedia of Clinical Trials. She is the recipient of numerous teaching awards including the Norman A. Scotch award and the prestigious Metcalf Award, both for excellence in teaching at Boston University. Lisa is a statistician on the Framingham Heart Study working primarily in developing and disseminating cardiovascular risk functions. She is active in multidisciplinary research projects including a variety of projects in cardiovascular disease, a large epidemiological study to assess the association between alcohol exposure in pregnancy and sudden infant death syndrome (SIDS), studies to improve methods for prenatal diagnosis and a clinical trial to improve repetitive behaviors in children affected with autism.
 Dr. Elisha M. Wachman received her MD from the BU School of Medicine before pursuing her pediatric residency at Boston Medical Center (BMC) and Children's Hospital Boston. She then completed her neonatology fellowship at the Floating Hospital for Children at Tufts Medical Center. She is currently an attending neonatologist at BMC and a leader in neonatal abstinence syndrome (NAS) quality improvement and research at BMC. Her research interests include the genetics and epigenetics of NAS, breastfeeding in the setting of maternal substance use disorders, and the use of non-pharmacologic care methods to improve NAS outcomes. She is the neonatal lead of the Massachusetts (MA) neoQIC NAS Quality Improvement Collaborative. She was a site investigator in a NIDA funded clinical trial comparing the short-term and long-term outcomes of methadone versus morphine for NAS and is currently the principal investigator of a NICHD funded study examining the safety, efficacy, pharmacokinetics, pharmacogenomics, and long-term maternal and infant outcomes of extended-release naltrexone for pregnant women with opioid use disorder.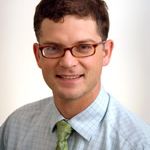 Dr. Alexander Walley is a Professor of Medicine at Boston University School of Medicine (BUSM) and a general internist who provides primary care for HIV-infected patients at BMC and is the medical director of the Boston Public Health Commission's Opioid Treatment Program. His research interests include the medical complications of drug use, specifically HIV and overdose, the treatment of addictions with behavioral and pharmacologic interventions, and risk behaviors among HIV-infected people and people with HIV risk behaviors. He is an investigator on studies of the integration of addiction treatment into primary medical care for people with HIV infection or high risk for HIV, a behavioral intervention to reduce alcohol use and risky sexual behavior among HIV-infected alcohol-using Russians, and the implementation of an opioid overdose prevention program. He routinely mentors summer research students and leads the Boston Medical Center Internal Medicine Primary Care Resident Addiction Medicine Block Rotation.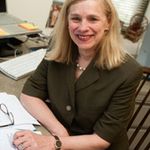 Dr. Roberta White is an Emeritus Professor in the Department of Environmental Health. A neuropsychologist, Dr. White studies the effects of exposures to industrial chemicals and chemical pollutants on brain function, using both behavioral measures and neuroimaging techniques. She has studied occupational lead exposures in adults, environmental lead exposure in children, prenatal exposure to methylmercury and polychlorinated biphenyls from maternal diet, and solvent exposures in children and adults. A current project examines the effects of prenatal pesticide exposure among farm workers in South Africa. Recent brain neuroimaging studies include functional magnetic resonance imaging (fMRI) in adolescents with prenatal exposure to methylmercury and biphenyls, magnetic resonance spectroscopy (MRS) of lead-exposed workers, and structural MRI in Gulf War veterans. She has also studied the neurocognitive sequelae of neurodegenerative disorders such as Parkinson's disease, multiple sclerosis and Alzheimer's disease and is interested in gene-environment interactions underlying these disorders. Dr. White holds appointments in the Neurology and Psychology departments at BU and has trained over 100 students in environmental health, behavioral neuroscience, behavioral neurology, and neuropsychology.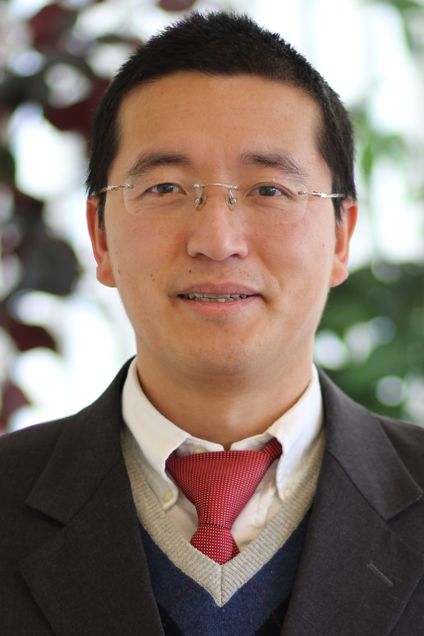 Dr. Ziming Xuan is an Associate Professor in the Department of Community Health Sciences at the Boston University School of Public Health. He is also a faculty member of the Injury Prevention Center at Boston Medical Center and a faculty member of the Primary Care Academic Fellowship Program of Boston University School of Medicine. He is a social epidemiologist who is interested in understanding the influence of social-contextual determinants, especially policy determinants on health among vulnerable populations. He is also interested in the methodologies involved in social-behavioral interventions to promote healthy behavioral changes and enhance community well-being. His research interests include health policies related to alcohol, opioid, marijuana, other substance use disorders, and mental health. He received his Doctor of Science Degree (Sc.D.) in public health in 2010 and Master's Degree (S.M.) in Biostatistics in 2008 from Harvard University. Currently he is serving as an Assistant Field Editor for the Journal of Studies on Alcohol and Drugs.