Richard Sherva, Ph.D.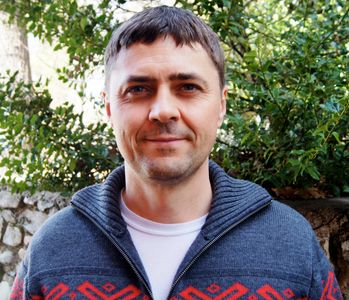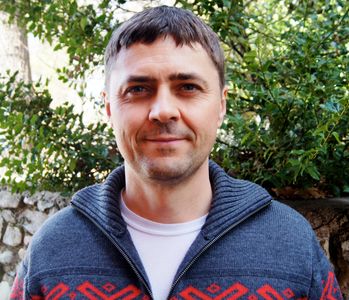 Richard Sherva, Ph.D.
Research Assistant Professor
Boston University School of Medicine
Education
2006-2008 NIMH Post-Doctoral Research Scholar in Psychiatry, Washington University, Saint Louis, MO
2006 PhD in Epidemiology/Human Genetics, University of Minnesota, Minneapolis, MN
2001 MPH in Epidemiology University of Minnesota, Minneapolis, MN
1998 BA in Biology/Psychology, Gustavus Adolphus College, Saint Peter, MN
---
Research Interests
My primary interest is in exploring the genetic epidemiology of complex disease using linkage and association methods. I've worked on cardiovascular phenotypes including hypertension, metabolic syndrome, and stroke, as well as psychiatric diseases including addiction and ADHD, with a focus on gene x (gene, environment, drug treatment) interactions. My future work will likely involve pharmacogenetics and personalized medicine, with specific focus on Alzheimer's disease.
---
Selected Publications
Richard Sherva, Michael Miller, Amy Lynch, Richard Devereux, D.C. Rao, Albert Oberman, Paul Hopkins, Dalane Kitzman, Larry Atwood, Donna Arnett. A Whole Genome Scan for Pulse Pressure/Stroke Volume Ratio in African Americans: The HyperGEN Study. Am J Hypert. 2007 Apr; 20(4):398-402.
Sandhu MS, Weedon MN, Fawcett KA, Wasson J, Debenham SL, Daly A, Lango H, Frayling TM, Neumann RJ, Sherva R, Blech I, Pharoah PD, Palmer CN, Kimber C, Tavendale R, Morris AD, McCarthy MI, Walker M, Hitman G, Glaser B, Permutt MA, Hattersley AT, Wareham NJ, Barroso I. Common variants in WFS1 confer risk of type 2 diabetes. Nat Genet. 2007 Jul 1.
Richard Sherva, Pin Yue, Gustav Schonfeld, Rosalind Neuman. Evidence for a QTL affecting low levels of apolipoprotein B and low-density lipoprotein on chromosome 10 in Caucasian families. J Lipid Res. 2007 Dec;48(12):2632-9.
Richard Sherva, Lingwei Sun, Joanna Biernacka, Rosalind Neuman. No evidence for multiple loci affecting rheumatoid arthritis risk on chromosome 6p21. BMC Proceedings 2007, 1(Suppl 1):S42
Richard Sherva, Michael B. Miller, James S. Pankow, Steven C. Hunt, Eric Boerwinkle, Thomas H. Mosley, Alan B. Weder, J. David Curb, Amy Luke, Alanna C. Morrison, Myriam Fornage, Donna K. Arnett. A whole-genome scan for stroke or myocardial infarction in family blood pressure program families. Stroke. 2008 Apr;39(4):1115-20.
Latisha Love-Gregory, Richard Sherva, Lingwei Sun, John Wasson, Timothy Schappe, DC Rao, Steven C. Hunt, Samuel Klein, Rosalind J. Neuman, M. Alan Permutt, Nada A Abumrad. Variants in the CD36 Gene Associate with the Metabolic Syndrome and High Density Lipoprotein Cholesterol. Hum Mol Genet. 2008 Feb 27.
Richard Sherva, Kirk Wilhelmsen, Cynthia S. Pomerleau, Scott A. Chasse, John P. Rice, Sandy M. Snedecor, Laura J. Bierut, Rosalind J. Neuman, Ovide F. Pomerleau. Association of a SNP in neuronal acetylcholine receptor subunit alpha 5 (CHRNA5) with positive experience ("pleasurable buzz") during initial smoking. Addiction. 2008 Sep;103(9):1544-52.
Inês Barroso, Jian'an Luan, Eleanor Wheeler, Pamela Whittaker, Jon Wasson, Eleftheria Zeggini, Michael N. Weedon, Sarah Hunt, Ranganath Venkatesh, Timothy M Frayling, Marcos Delgado, Rosalind J. Neuman, Jinghua Zhao, Richard Sherva, Benjamin Glaser, Mark Walker, Graham Hitman, Mark I McCarthy, Andrew T Hattersley, M. Alan Permutt, Nicholas J. Wareham, Panagiotis Deloukas. Population-specific risk of type 2 diabetes (T2D) conferred by HNF4A P2 promoter variants: a lesson for replication studies. Diabetes. 2008 Nov;57(11):3161-5. Epub 2008 Aug 26
John J. Farrell, Richard M. Sherva, Zhi-yi Chen, Hong-yuan Luo, Benjamin F. Chu, Shau Yin Ha, Chi Kong Li, Anselm C.W. Lee, Rever C.H. Li, Chi Keung Li, Hui Leung Yuen, Jason C.C. So, Edmond S.K. Ma, Li Chong Chan, Vivian Chan, Paola Sebastiani, Lindsay A. Farrer, Clinton T. Baldwin, Martin H. Steinberg, and David H.K. Chui.  A 3-bp deletion in the HBS1L-MYB intergenic region on chromosome 6q23 is associated with HbF expression.  Blood First Edition Paper, prepublished online March 8, 2011;DOI 10.1182/blood-2010317081[Abstract][PDF][Supplemental Tables and Figures]