Lindsay A Farrer, Ph.D.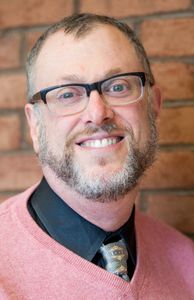 Chief, Biomedical Genetics
BU Distinguished Professor of Genetics Professor of Medicine, Neurology, Ophthalmology, Epidemiology, and Biostatistics
_____________________________________________________________________________________
Education:
1981 B.A. University of North Carolina (Population Genetics)
1985 Ph.D. Indiana University School of Medicine (Medical Genetics) Postdoctoral Training: 1985-1987 NIH Postdoctoral Fellow, Department of Human Genetics, Yale University School of Medicine
Postdoctoral Training:
1985-1987 NIH Postdoctoral Fellow, Department of Human Genetics, Yale University School of Medicine
Awards and Honors:
1981-1982 Indiana University-Purdue University at Indianapolis Fellowship
1984 Graduate Student Competition for Sigma Xi, second place
1984-1985 John H. Edwards Fellowship
1985-1987 NIH Postdoctoral Training Fellowship
1987 Postdoctoral National Research Service Award – declined
1991-1993 Alfred P. Sloan Research Fellow
1997 Who's Who in America (1998 edition)
1997 Who's Who in Medicine and Health Care (1999-2000 edition)
1998 Who's Who in the World (1999 edition)
1999 Who is Who in Science and Engineering (1999 edition)
2000 Joseph M. Foley Lecturer (Case Western University)
2002 Distinguished Alumnus Award – Department of Medical & Molecular Genetics, Indiana University School of Medicine
2011 Distinguished Scientist Award -Department of Medicine, Boston University School of Medicine
2015 Jack Spivack Excellence in Neuroscience Research Award
2015 Boston University Distinguished Professor of Genetics
Selected Publications
1. Polimanti R, Wang Q, Meda S, Patel K, Pearlson G, Zhao H, Farrer LA, Kranzler HR, Gelernter J. The interplay between risky sexual behavior and alcohol dependence: genome-wide and neuroimaging support for LHPP as a risk gene. Neuropsychopharm 2017; 42:598-605. PMID: 27531626 http://www.nature.com/npp/journal/vaop/ncurrent/full/npp2016153a.html
2. Wang Q, Polimanti R, Kranzler HR, Farrer LA, Zhao H, Gelernter J. Genetic factor common to schizophrenia and HIV infection is associated with risky sexual behavior: Antagonistic vs. synergistic pleiotropic SNPs enriched for distinctly different biological functions. Hum Genet 2017; 136:75-83. PMID:27752767 http://link.springer.com/article/10.1007%2Fs00439-016- 1737-8
3. Wachman EM, Hayes MJ, Sherva R, Brown MS, Shrestha H, Logan BA, Heller NA, Nielsen DA, Farrer LA. Association of maternal and infant variants in PNOC and COMT genes with neonatal abstinence syndrome severity. Am J Addict 2017; 26:42-49. PMID: 27983768 http://onlinelibrary.wiley.com/doi/10.1111/ajad.12483/abstract
4. Jensen KP, Smith AH, Herman AI, Farrer LA, Kranzler HR, Sofuoglu M, Gelernter J. A protocadherin gene cluster regulatory variant is associated with nicotine withdrawal and the urge to smoke. Mol Psychiatry 2017; 22:242-249. PMID:27067016 http://www.nature.com/mp/journal/vaop/ncurrent/pdf/mp201643a.pdf
5. Smith AH, Jensen KP, Li J, Nunez Y, Farrer LA, Hakonarson H, Cook-Sather SD, Kranzler HR, Gelernter J. Genome-wide association study of therapeutic opioid dosing identifies a novel locus upstream of OPRM1. Mol Psychiatry 2017; 22:346-352. PMID: 28115739 https://www.ncbi.nlm.nih.gov/pubmed/28115739
6. Jun G, Chung J, Mez, J, Barber R, Beecham GW, Bennett DA, Buxbaum JD, Byrd GS, Carasquillo M, Crane PK, Cruchaga C, De Jager P, Ertekin-Taner N, Evans D, Fallin MD, Foroud TM, Friedland RP, Goate AM, Graff-Radford NR, Hendrie H, Hall KS, Hamilton-Nelson KL, Inzelberg R, Kamboh MI, Kauwe JSK, Kukull WA, Kunkle BW, Kuwano R, Logue MW, Manly JJ, Larson EB, Martin ER, Montine TJ, Naj A, Reiman EM, Reitz C, Sherva R, St. George-Hyslop PH, Younkin SG, Vardarajan BN, Wang L-S, Wendlund JR, Winslow AR, Alzheimer Disease Genetics Consortium, Haines J, Mayeux R, Pericak-Vance MA, Schellenberg G, Lunetta K, Farrer LA. Transethnic Genome-Wide Scan Identifies Novel Alzheimer Disease Loci. Alzheimers Dement 2017. In press. PMID: 28183528. http://www.sciencedirect.com/science/article/pii/S1552526017300031
7. Polimanti R, Meda SW, Pearlson GD, Sherva R, Zhao H, Farrer LA, Kranzler HR, Gelernter J. S100A10 identified in a genome-wide gene-by-cannabis dependence interaction analysis of risky sexual behaviors. J Psych Neurosci. 2017; 13;42:160189. PMID: 28418321. http://jpn.ca/wpcontent/uploads/2017/04/42-4-160189.pdf

8.Huang K, Marcora E, Pimenova AA, Di Narzo AF, Kapoor M, Jin SC, Harari O, Bertelsen S, Fairfax B, Czajkowski J, Chouraki V, Grenier¬Boley B, Bellenguez C, Deming Y, McKenzie A, Raj T, Renton AE, Budde J, Smith A, Fitzpatrick A, Bis JC, DeStefano A, Adams HHH, Ikram MA, van der Lee S, Del-Aguila JL, Fernandez MV, Ibanez L, The International Genomics of Alzheimer's Project, The Alzheimer's Disease Neuroimaging Initiative, Sims R, Escott-Price, Mayeux R, Haines JL, Farrer LA, Pericak-Vance MA, Lambert JC, van Duijn C, Launer L, Seshadri S, Williams J, Amouyel P, Schellenberg GD, Zhang B, Borecki I, Kauwe JSK, Cruchaga C, Hao K, Goate. A common haplotype lowers PU.1 expression in myeloid cells and delays age at onset of Alzheimer's disease. Nature Neurosci 2017. In press.

9. Jun G, Ibrahim-Verbaas CA, Vronskaya M,.. .112 authors…, van Duijn CM Schellenberg GD, Farrer LA. A novel Alzheimer disease locus located near the gene encoding tau protein. Mol Psych 2016; 21:108-117. PMID: 25778476 [pubmed]
10. Kunkle BW, Jaworski J, Barral S, Vardarajan B, Beecham GW, Martin ER, Cantwell LS, Partch A, Bird TD, Raskind WH, DeStefano A, Carney RM, Cantwell LS, Cuccaro, ML, Vance JM, Farrer LA, Goate AM, Foroud T, Mayeux RP, Schellenberg GD ,Haines JL, Pericak-Vance MA. Genome-wide linkage analyses of non-Hispanic White families identifies novel loci for familial late-onset Alzheimer's disease. Alzheimers Dement 2016; 12:2-10. PMID: 26365416. http://www.sciencedirect.com/science/article/pii/S1552526015002241