Lindsay A Farrer, Ph.D.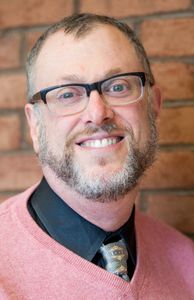 Lindsay A. Farrer, Ph.D.
BU Distinguished Professor of Genetics
Chief, Biomedical Genetics
Professor of Medicine, Neurology, Ophthalmology, Epidemiology and Biostatistics
Boston University School of Medicine and Depts. of Epidemiology and Biostatistics,
Boston University School of Public Health
Education
1985-87 NIH Postdoctoral Fellow, Dept of Human Genetics, Yale University School of Medicine
1985 Ph.D., Indiana University School of Medicine(Medical Genetics)
1981 B.A., University of North Carolina (Population Genetics)
Other Appointments
Director, Genetic Epidemiology Center, Boston University School of Medicine
Genetic Epidemiologist, ENRVA Hospital, Bedford, Massachusetts
---
Research Interests
In collaboration with other laboratories worldwide, Dr. Farrer has localized genes causing a variety of rare and common disorders including Alzheimer disease (AD), Wilson disease, Machado-Joseph disease, Waardenburg syndrome, hypertension, sensorineural deafness, and osteoarthritis. Working together with other BU researchers, Dr. Farrer's lab is leading efforts to identify genes influencing severity and expression of sickle cell anemia and β-thalassemia.  His group identified a functional genetic variant in the complement factor H gene which accounts for more than 30% of the attributable risk for age-related macular degeneration (AMD), the leading cause of progressive vision loss and blindness in the elderly.  Dr. Farrer's major research focus is Alzheimer disease (AD).  Under Dr. Farrer's leadership, the MIRAGE Study, a multi center study of AD funded since 1991 by the National Institute on Aging, has made several important contributions to our understanding of the interactions between genetic and environmental factors for the disorder. This study has a particular emphasis on the genetics of AD in African Americans and was the first to demonstrate that genetic factors have a major role in the development of AD.  His team has also shown that the ε4 variant of apolipoprotein E (APOE), the strongest AD risk factor identified thus far, is more weakly associated with disease in men and persons older than 75 years.  Dr. Farrer co-directed the effort which demonstrated that neuronal sortilin-related receptor SORL1 is genetically and functionally associated with AD, thus establishing intracellular trafficking as an important pathway in AD pathogenesis.  He serves on the Executive Committee of the national AD Genetics Consortium and co-directs the data analysis effort for this large NIH-funded project.  These efforts lead to the recent identification of four novel AD susceptibility genes. Currently, his lab is conducting genome wide association studies for AD, AMD and substance dependence.
Dr. Farrer is a graduate of the University of North Carolina in Chapel Hill, received his Ph.D. from the Indiana University School of Medicine and gained additional training in genetic epidemiology at Yale University.
---
Selected Publications
Jun G, Ibrahim-Verbaas CA, Vronskaya M, ….112 authors…., van Duijn CM Schellenberg GD, Farrer LA. A novel Alzheimer disease locus located near the gene encoding tau protein. Mol Psych 2016; 21:108-117. PMID: 25778476 [pubmed]
Wachman EM, Sherva R, Hayes MJ, Nielsen DA, Brown M, Davis JM, Farrer LA. Variations in opioid receptor genes in neonatal abstinence syndrome. Drug Alc Depend 2015; 155; 253:259. PMID: 26233486 [pubmed]
Zhdanova IV, Rogers J, González-Martínez J, Farrer LA. The ticking clock of Cayo Santiago macaques and its implications for understanding human circadian rhythm disorders. Am J Primatology 201; 78:117-126.  PMID:  25940511 [pubmed]
Logue MW, Schu M, Vardarajan BN, Farrell J, Bennett , Buxbaum JD, Byrd GS, Ertekin-Taner N, Evans D, Foroud T, Goate A, Graff-Radford NR, Kamboh I, Kukull WA, Manly JJ, Alzheimer Disease Genetics Consortium, Haines JL, Mayeux R, Pericak-Vance MA, Schellenberg GD, Lunetta KL, Bald win CT, Fallin MD, Farrer LA. Two rare AKAP9 missense variants are associated with Alzheimer disease in African Americans. Alzheimers Dement 2014; 10:609-618. PMID: 25172201 [pubmed]
Gelernter J, Kranzler HR, Sherva R, Koesterer R, Sun J, Bi J, Almasy L, Zhao H, Farrer LA. Genomewide association study of opioid dependence and related traits: multiple associations mapped to calcium and potassium pathways.  Biol Psych 2014; 76:66-74. PMID: 24143882 [pubmed]
Gelernter J, Sherva R, Koesterer R, Zhao H, Kranzler HR, Farrer LA. Genomewide association study of cocaine dependence and related traits: FAM53B identified as a risk gene. Mol Psychiatry 2014; 19:717-723. PMID: 23958962  [pubmed]
Jun G, Asai H, Zeldich E, Drapeau E, Chung J, Park J-H, Chen C-D, Kim S, Haroutunian V, Foroud T, Kuwano R, Haines JL, Pericak-Vance MA, Schellenberg G, Lunetta KL, Kim J-W, Buxbaum JD, Mayeux R, Ikezu T, Abraham CR, Farrer LA. PLXNA4 is associated with Alzheimer disease risk and modulates tau protein phosphorylation. Ann Neurol 2014; 76:379-392.  PMID: 25043464 [pubmed]
Logue MW, Schu M, Vardarajan BN, Farrell J, Lunetta KL, Jun  G, Baldwin CT, DeAngelis M, Farrer LA. A search for genetic risk variants for age-related macular degeneration in Alzheimer disease genes and pathways. Neurobiol Aging 2014; 35: 1510.e7e1510.e18. PMID: 24439028 [pubmed]
Owen LA, Morrison MA, Ahn J, Woo SJ, Sato H, Robinson R, Morgan DJ, Zacharaki F, Simeonova M, Chakravarthy U, Hogg RE, Ambati BK, Kotoula M, Haider NB, Silvestri G, Miller JW, Tsironi EE, Farrer LA, Kim IK, Park KH, DeAngelis MM. FLT1 genetic variation predisposes to neovascular AMD in ethnically diverse populations and alters systemic FLT1 expression. Invest Ophthalmol Vis Sci 2014; 55:3543-3554. PMID: 24812550 [pubmed]
Xie P, Kranzler HR, Yang C, Farrer LA, Gelernter J.  Genomewide association study identifies new susceptibility loci for posttraumatic stress disorder.  Biol Psych 2013; 74:656-663. PMID: 23726511 [pubmed]
Xie G, Roshandel D, Sherva R, Monach PA, Lu E, Carrington K, Carette S, Dellaripa PF, Edberg JC, Hoffman GS, Khalidi N, Langford CA, Mahr AD, St. Clair EW, Seo P, Specks U, Spiera RF, Stone JH, Ytterberg SR, Raychaudhuri S, de Bakker PW, Farrer LA, Amos CI, Merkel PA, Siminovitch KA, for the Vasculitis Clinical Research Consortium.  Granulomatosis with polyangiitis (Wegener's) is associated with HLA-DPB1*04 and SEMA6A gene variants: evidence from genome-wide analysis.  Arth Rheum 2013; 65:2457-2468.  PMID: 23740775 [pubmed]
Zhan X, Larson DE, Wang C …. 37 co-authors…. Farrer LA, DeAngelis MM, Weeks DE, Gorin MB, Yates J, Pericak-Vance M, Haines J, Weber B, Wilson RK, Heckenlively J, Chew E, Stambolian D, Mardis ER, Swaroop A, Abecasis GR. Targeted sequencing, augmented with public resources, identifies a rare complement 3 allele associated with AMD. Nat Genetics 2013; 45:1375-1379.  PMID: 24036949 [pubmed]
Reitz C, Rajbhandary, .. 34 co-authors…Farrer LA, Pericak-Vance MA, Schellenberg GD, Mayeux.  Variants in the ATP-binding cassette transporter, ABCA7, and the apolipoprotein E ε4 allele substantially and equally influence risk of late-onset Alzheimer's disease in African Americans. JAMA 2013; 309:1483-1492.  PMID: 23571587 [pubmed]
Lambert J-C, Ibrahim-Verbaas CA,…170 co-authors… Farrer LA, M van Duijn CM, Van Broekhoven C, Moskvina V, Seshadri S, Williams J, Schellenberg GD, Amouyel P. Extended meta-analysis of 74,538 individuals identifies 11 new susceptibility loci for Alzheimer's disease. Nat Genet 2013; 45:1452-1458. PMID: 24162737 [pubmed]
Fritsche LG, Chen W, Schu M, Yaspan BL …. 156 co-authors …. Haines JL, Farrer LA, Heid IM, Abecasis GR.  Seven new loci associated with age-related macular degeneration. Nat Genet 2013; 45:433-439. PMID: 23455636  [pubmed]
Erlich PM, Lunetta KL, Cupples, LA, Abraham CR, Green RC, Baldwin CT, Farrer LA. Measures of serum paraoxonase activity are associated with multiple distinct variants in the PON gene cluster and risk of Alzheimer disease. Neurobiol Aging 2012; 33:1015. PMID: 20980077. [pubmed]
Melville S, Buros J, Parrado A, Vardarajan B, Shen L, Risacher SL, Alzheimer Disease Neuroimaging Initiative, Kim S, Jun G, DeCarli C, Lunetta KL, Baldwin CT, Saykin AJ, Farrer LA. Genome-wide association study of Alzheimer-related brain MRI traits. Ann Neurol 2012; 72:65-75. PMID: 22745009. [pubmed]
Jun G, Moncaster JA, Koutras C, Buros J, Levesque G, Seshadri S, Wolf PA, St George-Hyslop P, Goldstein LE, Farrer LA. Delta-catenin is genetically and biologically associated with cortical cataract and future Alzheimer-related brain changes in the Framingham Study. PLoS One 2012; 7:e43728. [pubmed]
Naj AC, Jun G, Beecham GW,…….134 authors….. Pericak-Vance MA, s24 Farrer LA, Schellenberg GD. Genome-wide association study of late-onset Alzheimer disease identifies disease associated variants in MS4A4/MS4A6E, CD2AP, CD33, and EPHA1. Nat Genet 2011; 43:436-441. PMID: 21460841. [pubmed]
Sherva R, Ma Q, Abel K, Sripichai O, Whitacre J, Angkachatchai V, Makarasara W, Winichagoon P, Fucharoen S, Braun A, Farrer LA. Genetic modifiers of Hb E / β0 thalassemia identified by a two-stage genome-wide association study. BMC Med Genet 2010; 11:51. PMID: 20353593. [pubmed]
Green RC, Roberts JS, Cupples LA, Relkin NR, Whitehouse PJ, Brown T, LaRusse Eckert S, Butson M, Sadovnick AD, Quaid KA, Chen C, Cook-Deegan R, Farrer LA for the REVEAL Study Group. A randomized trial of APOE disclosure for risk of Alzheimer's disease: The REVEAL Study. New Engl J Med 2009; 361:245-254. PMID: 19605829. [pubmed]
Rogaeva E, Meng Y, Lee JH, Gu Y-J, Zou F, Kawarai T, Katayama T, Baldwin CT, Cheng R, Hasegawa H, Chen F, Shibata N, Lunetta KL, Pardossi-Piquard R, Bohm C, Wakutani Y, Cupples LA, T.Cuenco K, Green RC, Pinessi L, Rainero I, Sorbi S, Bruni A, Duara R, Friedland R, Inzelberg R, Hampe W, Bujo H, Song Y, Andersen O, Graff-Radford N, Petersen R, Dickson D, Der SD, Fraser PE, Schmitt-Ulms G, Younkin S, Mayeux R, Farrer LA, St George-Hyslop P. The sortilin-related receptor SORL1 is functionally and genetically associated with Alzheimer's disease. Nat Genet 2007; 39:168-177. PMID: 17220890. [pubmed]
Nolan VG, Wyszynski DF, Farrer LA, Steinberg MH. Hemolysis associated priapism in sickle cell disease. Blood 2005; 106:3264-3267. PMID: 15985542. [pubmed]
Edwards AO, Ritter R, Abel KJ, Manning A, Panhuysen C, Farrer LA. Complement factor H polymorphism and age-related macular degeneration. Science 2005; 308:421-424. PMID: 15761121. [pubmed]
Saleh M, Vaillancourt JP, Graham RK, Huyck M, Srinivasula SM, Alnemri ES, Steinberg MH, Nolan V, Baldwin CT, Hotchkiss RS, Buchman TG, Zehnbauer BA, Hayden MR, Farrer LA, Roy S, Nicholson DW. Differential modulation of endotoxin responsiveness by human caspase-12 polymorphs. Nature 2004; 429:75-79. PMID: 15129283. [pubmed]
Green RC, Cupples LA, Go RCPG, Benke KS, Edeki T, Griffith PA, Williams M, Hipps Y, Graff-Radford N, Bachman D, Farrer LA, for the MIRAGE Study Group. Risk of dementia among white and African American relatives of patients with Alzheimer's disease. JAMA 2002; 287:329-336. PMID: 11790212. [pubmed]
Yu G, Nishimura M, Arawaka S, Levitan D, Zhang L, Tandon A, Song Y-Q, Rogaeva E, Chen F, Kawarai T, Supala A, Levesque L, Yu H, Yang D-S, Holmes E, Milman P, Liang Y, Zhang DM, Xu DH, Sato C, Rogaev E, Smith M, Janus C, Zhang Y, Aebersold R, Farrer LA, Sorbi S, Bruni A, Fraser P, St. George-Hyslop P. A novel protein (nicastrin) modulates presenilin-mediated notch/Glp1 and βAPP processing. Nature 2000; 407: 48-54. PMID: 10993067. [pubmed]
Farrer LA, Cupples LA, Haines JL, Hyman BT, Kukull WA, Mayeux R, Pericak-Vance MA, Risch N, van Duijn CM for the APOE and Alzheimer Disease Meta Analysis Consortium. Effects of age, gender and ethnicity on the association of apolipoprotein E genotype and Alzheimer disease. JAMA 1997; 278: 1349-1356. PMID: 9343467 [pubmed]
---
Graduate Program Affiliations
– Bioinformatics
– Biostatistics
– Epidemiology
– Genetics & Genomics
– Molecular Medicine
– Neuroscience
– Transformative Training Program in Addiction Science