Lindsay A. Farrer PhD
Section Chief, Biomedical Genetics
Boston University Distinguished Professor of Genetics, Biomedical Genetics
72 E. Concord Street | (617) 638-5393

farrer@bu.edu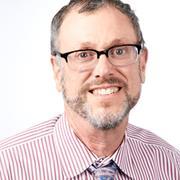 Sections
Biomedical Genetics
Centers
Framingham Heart Study
Evans Center for Interdisciplinary Biomedical Research
Biography
Dr. Lindsay Farrer is a medical geneticist at Boston University Schools of Medicine and Public Health where he is the Boston University School of Medicine Distinguished Professor of Genetics, Chief of Biomedical Genetics, and a Professor of Medicine, Neurology, Ophthalmology, Epidemiology, and Biostatistics. Dr. Farrer is a graduate of the University of North Carolina in Chapel Hill, received his Ph.D. from the Indiana University School of Medicine, and gained additional training in genetic epidemiology at Yale University. He holds adjunct faculty positions at Harvard Medical School, Massachusetts General Hospital, and the Veterans Administration Medical Center in Bedford, Massachusetts. He is a Founding Fellow of the American College of Medical Genetics. Dr. Farrer teaches several courses in human genetics and addiction science at Boston University, directs the BU Transformative Training Program in Addiction Science (TTPAS) that features transdisciplinary training for students enrolled in PhD programs across the Medical and Charles River campuses, directs Boston University's Molecular Genetics Core Facility which offers DNA genotyping and sequencing services to investigators at Boston University and elsewhere, and provides genetic counseling and testing to patients with a variety of inherited conditions.

Dr. Farrer's research has lead to more than 450 publications on genetic risk factors for several familial neurodegenerative and other chronic diseases. In collaboration with other laboratories worldwide, his group has localized genes causing a variety of rare and common disorders, most notably Alzheimer disease (AD), substance use disorders (SUDs), age-related macular degeneration (AMD), Wilson disease, Machado-Joseph disease, Waardenburg syndrome, hypertension, sensorineural deafness, and osteoarthritis. His group identified a functional genetic variant in the complement factor H gene which accounts for more than 30% of the attributable risk for AMD, the leading cause of progressive vision loss and blindness in the elderly. In collaboration with other researchers, Dr. Farrer is conducting genome wide association studies (GWAS) and whole genome/exome sequencing studies for several disorders including AD, SUDs (cocaine, opiates, nicotine, alcohol and cannabis), and AMD. Dr. Farrer's team is also developing methods for locating genes that influence the natural history of complex diseases and pharmacogenetic response.

Under Dr. Farrer's leadership, the MIRAGE Project, a multi-center study of AD funded since 1991 by the National Institute on Aging, has made several important contributions to our understanding of the interactions between genetic and environmental factors for the disorder. This study has a particular emphasis on the genetics of AD in African Americans. MIRAGE was the first study to demonstrate that genetic factors have a major role in the development of AD and that APOE e4 is more weakly associated with disease in men and persons older than 75 years. Dr. Farrer co-directed the international effort which demonstrated that SORL1 is genetically and functionally associated with AD, thus implicating intracellular protein trafficking as integral pathway in AD. His laboratory conducted genome wide association studies (GWAS) for AD in several populations including African Americans and an inbred Israeli-Arab community, and identified rare AD causal mutations in the AKAP9 gene which are specific to African Americans. Dr. Farrer serves on the Executive Committee of the national Alzheimer Disease Genetics Consortium and co-directs the data analysis effort for this large NIH-funded project. He is also a Principal Investigator of the national Alzheimer Disease Sequencing Project and a study to identify AD risk and protective variants in Koreans.
Other Positions
Professor, Biomedical Genetics
Professor, Ophthalmology
Professor, Neurology
Websites
Education
Genetics & Genomics, PhD, Indiana University School of Medicine, 1985
Genetics & Genomics, BA, University of North Carolina at Chapel Hill, 1981
Publications
Published on 10/2/2021
Lim Y, Beane-Ebel JE, Tanaka Y, Ning B, Husted CR, Henderson DC, Xiang Y, Park IH, Farrer LA, Zhang H. Exploration of alcohol use disorder-associated brain miRNA-mRNA regulatory networks. Transl Psychiatry. 2021 10 02; 11(1):504. PMID: 34601489.
Published on 9/3/2021
Panitch R, Hu J, Chung J, Zhu C, Meng G, Xia W, Bennett DA, Lunetta KL, Ikezu T, Au R, Stein TD, Farrer LA, Jun GR. Integrative brain transcriptome analysis links complement component 4 and HSPA2 to the APOE e2 protective effect in Alzheimer disease. Mol Psychiatry. 2021 Sep 03. PMID: 34480088.
Published on 8/12/2021
Alosco ML, Mariani ML, Adler CH, Balcer LJ, Bernick C, Au R, Banks SJ, Barr WB, Bouix S, Cantu RC, Coleman MJ, Dodick DW, Farrer LA, Geda YE, Katz DI, Koerte IK, Kowall NW, Lin AP, Marcus DS, Marek KL, McClean MD, McKee AC, Mez J, Palmisano JN, Peskind ER, Tripodis Y, Turner RW, Wethe JV, Cummings JL, Reiman EM, Shenton ME, Stern RA. Developing methods to detect and diagnose chronic traumatic encephalopathy during life: rationale, design, and methodology for the DIAGNOSE CTE Research Project. Alzheimers Res Ther. 2021 08 12; 13(1):136. PMID: 34384490.
Published on 6/29/2021
Cox J, Sherva R, Wetherill L, Foroud T, Edenberg HJ, Kranzler HR, Gelernter J, Farrer LA. Genome-wide association study of stimulant dependence. Transl Psychiatry. 2021 06 29; 11(1):363. PMID: 34226506.
Published on 6/20/2021
Zhang X, Farrell JJ, Tong T, Hu J, Zhu C, Wang LS, Mayeux R, Haines JL, Pericak-Vance MA, Schellenberg GD, Lunetta KL, Farrer LA. Association of mitochondrial variants and haplogroups identified by whole exome sequencing with Alzheimer's disease. Alzheimers Dement. 2021 Jun 20. PMID: 34152079.
Published on 6/7/2021
de Rojas I, Moreno-Grau S, Tesi N, Grenier-Boley B, Andrade V, Jansen IE, Pedersen NL, Stringa N, Zettergren A, Hernández I, Montrreal L, Antúnez C, Antonell A, Tankard RM, Bis JC, Sims R, Bellenguez C, Quintela I, González-Perez A, Calero M, Franco-Macías E, Macías J, Blesa R, Cervera-Carles L, Menéndez-González M, Frank-García A, Royo JL, Moreno F, Huerto Vilas R, Baquero M, Diez-Fairen M, Lage C, García-Madrona S, García-González P, Alarcón-Martín E, Valero S, Sotolongo-Grau O, Ullgren A, Naj AC, Lemstra AW, Benaque A, Pérez-Cordón A, Benussi A, Rábano A, Padovani A, Squassina A, de Mendonça A, Arias Pastor A, Kok AAL, Meggy A, Pastor AB, Espinosa A, Corma-Gómez A, Martín Montes A, Sanabria Á, DeStefano AL, Schneider A, Haapasalo A, Kinhult Ståhlbom A, Tybjærg-Hansen A, Hartmann AM, Spottke A, Corbatón-Anchuelo A, Rongve A, Borroni B, Arosio B, Nacmias B, Nordestgaard BG, Kunkle BW, Charbonnier C, Abdelnour C, Masullo C, Martínez Rodríguez C, Muñoz-Fernandez C, Dufouil C, Graff C, Ferreira CB, Chillotti C, Reynolds CA, Fenoglio C, Van Broeckhoven C, Clark C, Pisanu C, Satizabal CL, Holmes C, Buiza-Rueda D, Aarsland D, Rujescu D, Alcolea D, Galimberti D, Wallon D, Seripa D, Grünblatt E, Dardiotis E, Düzel E, Scarpini E, Conti E, Rubino E, Gelpi E, Rodriguez-Rodriguez E, Duron E, Boerwinkle E, Ferri E, Tagliavini F, Küçükali F, Pasquier F, Sanchez-Garcia F, Mangialasche F, Jessen F, Nicolas G, Selbæk G, Ortega G, Chêne G, Hadjigeorgiou G, Rossi G, Spalletta G, Giaccone G, Grande G, Binetti G, Papenberg G, Hampel H, Bailly H, Zetterberg H, Soininen H, Karlsson IK, Alvarez I, Appollonio I, Giegling I, Skoog I, Saltvedt I, Rainero I, Rosas Allende I, Hort J, Diehl-Schmid J, Van Dongen J, Vidal JS, Lehtisalo J, Wiltfang J, Thomassen JQ, Kornhuber J, Haines JL, Vogelgsang J, Pineda JA, Fortea J, Popp J, Deckert J, Buerger K, Morgan K, Fließbach K, Sleegers K, Molina-Porcel L, Kilander L, Weinhold L, Farrer LA, Wang LS, Kleineidam L, Farotti L, Parnetti L, Tremolizzo L, Hausner L, Benussi L, Froelich L, Ikram MA, Deniz-Naranjo MC, Tsolaki M, Rosende-Roca M, Löwenmark M, Hulsman M, Spallazzi M, Pericak-Vance MA, Esiri M, Bernal Sánchez-Arjona M, Dalmasso MC, Martínez-Larrad MT, Arcaro M, Nöthen MM, Fernández-Fuertes M, Dichgans M, Ingelsson M, Herrmann MJ, Scherer M, Vyhnalek M, Kosmidis MH, Yannakoulia M, Schmid M, Ewers M, Heneka MT, Wagner M, Scamosci M, Kivipelto M, Hiltunen M, Zulaica M, Alegret M, Fornage M, Roberto N, van Schoor NM, Seidu NM, Banaj N, Armstrong NJ, Scarmeas N, Scherbaum N, Goldhardt O, Hanon O, Peters O, Skrobot OA, Quenez O, Lerch O, Bossù P, Caffarra P, Dionigi Rossi P, Sakka P, Hoffmann P, Holmans PA, Fischer P, Riederer P, Yang Q, Marshall R, Kalaria RN, Mayeux R, Vandenberghe R, Cecchetti R, Ghidoni R, Frikke-Schmidt R, Sorbi S, Hägg S, Engelborghs S, Helisalmi S, Botne Sando S, Kern S, Archetti S, Boschi S, Fostinelli S, Gil S, Mendoza S, Mead S, Ciccone S, Djurovic S, Heilmann-Heimbach S, Riedel-Heller S, Kuulasmaa T, Del Ser T, Lebouvier T, Polak T, Ngandu T, Grimmer T, Bessi V, Escott-Price V, Giedraitis V, Deramecourt V, Maier W, Jian X, Pijnenburg YAL, Kehoe PG, Garcia-Ribas G, Sánchez-Juan P, Pastor P, Pérez-Tur J, Piñol-Ripoll G, Lopez de Munain A, García-Alberca JM, Bullido MJ, Álvarez V, Lleó A, Real LM, Mir P, Medina M, Scheltens P, Holstege H, Marquié M, Sáez ME, Carracedo Á, Amouyel P, Schellenberg GD, Williams J, Seshadri S, van Duijn CM, Mather KA, Sánchez-Valle R, Serrano-Ríos M, Orellana A, Tárraga L, Blennow K, Huisman M, Andreassen OA, Posthuma D, Clarimón J, Boada M, van der Flier WM, Ramirez A, Lambert JC, van der Lee SJ, Ruiz A. Common variants in Alzheimer's disease and risk stratification by polygenic risk scores. Nat Commun. 2021 06 07; 12(1):3417. PMID: 34099642.
Published on 4/27/2021
Patel D, Zhang X, Farrell JJ, Chung J, Stein TD, Lunetta KL, Farrer LA. Cell-type-specific expression quantitative trait loci associated with Alzheimer disease in blood and brain tissue. Transl Psychiatry. 2021 04 27; 11(1):250. PMID: 33907181.
Published on 3/15/2021
Patel D, Zhang X, Farrell JJ, Lunetta KL, Farrer LA. Set-Based Rare Variant Expression Quantitative Trait Loci in Blood and Brain from Alzheimer Disease Study Participants. Genes (Basel). 2021 03 15; 12(3). PMID: 33804025.
Published on 2/28/2021
Sherva R, Zhu C, Wetherill L, Edenberg HJ, Johnson E, Degenhardt L, Agrawal A, Martin NG, Nelson E, Kranzler HR, Gelernter J, Farrer LA. Genome-wide association study of phenotypes measuring progression from first cocaine or opioid use to dependence reveals novel risk genes. Explor Med. 2021; 2:60-73. PMID: 34124712.
Published on 1/1/2021
Kunkle BW, Schmidt M, Klein HU, Naj AC, Hamilton-Nelson KL, Larson EB, Evans DA, De Jager PL, Crane PK, Buxbaum JD, Ertekin-Taner N, Barnes LL, Fallin MD, Manly JJ, Go RCP, Obisesan TO, Kamboh MI, Bennett DA, Hall KS, Goate AM, Foroud TM, Martin ER, Wang LS, Byrd GS, Farrer LA, Haines JL, Schellenberg GD, Mayeux R, Pericak-Vance MA, Reitz C, Graff-Radford NR, Martinez I, Ayodele T, Logue MW, Cantwell LB, Jean-Francois M, Kuzma AB, Adams LD, Vance JM, Cuccaro ML, Chung J, Mez J, Lunetta KL, Jun GR, Lopez OL, Hendrie HC, Reiman EM, Kowall NW, Leverenz JB, Small SA, Levey AI, Golde TE, Saykin AJ, Starks TD, Albert MS, Hyman BT, Petersen RC, Sano M, Wisniewski T, Vassar R, Kaye JA, Henderson VW, DeCarli C, LaFerla FM, Brewer JB, Miller BL, Swerdlow RH, Van Eldik LJ, Paulson HL, Trojanowski JQ, Chui HC, Rosenberg RN, Craft S, Grabowski TJ, Asthana S, Morris JC, Strittmatter SM, Kukull WA. Novel Alzheimer Disease Risk Loci and Pathways in African American Individuals Using the African Genome Resources Panel: A Meta-analysis. JAMA Neurol. 2021 01 01; 78(1):102-113. PMID: 33074286.
View full list of 586 publications.