Lindsay A. Farrer PhD
Section Chief, Biomedical Genetics
Boston University Distinguished Professor of Genetics, Biomedical Genetics
72 E. Concord Street | (617) 638-5393

farrer@bu.edu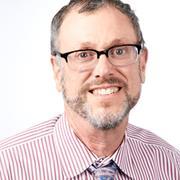 Sections
Biomedical Genetics
Centers
Framingham Heart Study
Evans Center for Interdisciplinary Biomedical Research
Biography
Dr. Lindsay Farrer is a medical geneticist at Boston University Schools of Medicine and Public Health where he is the Boston University School of Medicine Distinguished Professor of Genetics, Chief of Biomedical Genetics, and a Professor of Medicine, Neurology, Ophthalmology, Epidemiology, and Biostatistics. Dr. Farrer is a graduate of the University of North Carolina in Chapel Hill, received his Ph.D. from the Indiana University School of Medicine, and gained additional training in genetic epidemiology at Yale University. He holds adjunct faculty positions at Harvard Medical School, Massachusetts General Hospital, and the Veterans Administration Medical Center in Bedford, Massachusetts. He is a Founding Fellow of the American College of Medical Genetics. Dr. Farrer teaches several courses in human genetics and addiction science at Boston University, directs the BU Transformative Training Program in Addiction Science (TTPAS) that features transdisciplinary training for students enrolled in PhD programs across the Medical and Charles River campuses, directs Boston University's Molecular Genetics Core Facility which offers DNA genotyping and sequencing services to investigators at Boston University and elsewhere, and provides genetic counseling and testing to patients with a variety of inherited conditions.

Dr. Farrer's research has lead to more than 450 publications on genetic risk factors for several familial neurodegenerative and other chronic diseases. In collaboration with other laboratories worldwide, his group has localized genes causing a variety of rare and common disorders, most notably Alzheimer disease (AD), substance use disorders (SUDs), age-related macular degeneration (AMD), Wilson disease, Machado-Joseph disease, Waardenburg syndrome, hypertension, sensorineural deafness, and osteoarthritis. His group identified a functional genetic variant in the complement factor H gene which accounts for more than 30% of the attributable risk for AMD, the leading cause of progressive vision loss and blindness in the elderly. In collaboration with other researchers, Dr. Farrer is conducting genome wide association studies (GWAS) and whole genome/exome sequencing studies for several disorders including AD, SUDs (cocaine, opiates, nicotine, alcohol and cannabis), and AMD. Dr. Farrer's team is also developing methods for locating genes that influence the natural history of complex diseases and pharmacogenetic response.

Under Dr. Farrer's leadership, the MIRAGE Project, a multi-center study of AD funded since 1991 by the National Institute on Aging, has made several important contributions to our understanding of the interactions between genetic and environmental factors for the disorder. This study has a particular emphasis on the genetics of AD in African Americans. MIRAGE was the first study to demonstrate that genetic factors have a major role in the development of AD and that APOE e4 is more weakly associated with disease in men and persons older than 75 years. Dr. Farrer co-directed the international effort which demonstrated that SORL1 is genetically and functionally associated with AD, thus implicating intracellular protein trafficking as integral pathway in AD. His laboratory conducted genome wide association studies (GWAS) for AD in several populations including African Americans and an inbred Israeli-Arab community, and identified rare AD causal mutations in the AKAP9 gene which are specific to African Americans. Dr. Farrer serves on the Executive Committee of the national Alzheimer Disease Genetics Consortium and co-directs the data analysis effort for this large NIH-funded project. He is also a Principal Investigator of the national Alzheimer Disease Sequencing Project and a study to identify AD risk and protective variants in Koreans.
Other Positions
Websites
Education
Genetics & Genomics, PhD, Indiana University School of Medicine, 1985
Genetics & Genomics, BA, University of North Carolina at Chapel Hill, 1981
Publications
Published on 8/1/2022
Atherton K, Han X, Chung J, Cherry JD, Baucom Z, Saltiel N, Nair E, Abdolmohammadi B, Uretsky M, Khan MM, Shea C, Durape S, Martin BM, Palmisano JN, Farrell K, Nowinski CJ, Alvarez VE, Dwyer B, Daneshvar DH, Katz DI, Goldstein LE, Cantu RC, Kowall NW, Alosco ML, Huber BR, Tripodis Y, Crary JF, Farrer L, Stern RA, Stein TD, McKee AC, Mez J. Association of APOE Genotypes and Chronic Traumatic Encephalopathy. JAMA Neurol. 2022 Aug 01; 79(8):787-796. PMID: 35759276.
Published on 7/29/2022
Eissman JM, Dumitrescu L, Mahoney ER, Smith AN, Mukherjee S, Lee ML, Scollard P, Choi SE, Bush WS, Engelman CD, Lu Q, Fardo DW, Trittschuh EH, Mez J, Kaczorowski CC, Hernandez Saucedo H, Widaman KF, Buckley RF, Properzi MJ, Mormino EC, Yang HS, Harrison TM, Hedden T, Nho K, Andrews SJ, Tommet D, Hadad N, Sanders RE, Ruderfer DM, Gifford KA, Zhong X, Raghavan NS, Vardarajan BN, Pericak-Vance MA, Farrer LA, Wang LS, Cruchaga C, Schellenberg GD, Cox NJ, Haines JL, Keene CD, Saykin AJ, Larson EB, Sperling RA, Mayeux R, Cuccaro ML, Bennett DA, Schneider JA, Crane PK, Jefferson AL, Hohman TJ. Sex differences in the genetic architecture of cognitive resilience to Alzheimer's disease. Brain. 2022 Jul 29; 145(7):2541-2554. PMID: 35552371.
Published on 6/30/2022
Chung J, Das A, Sun X, Sobreira DR, Leung YY, Igartua C, Mozaffari S, Chou YF, Thiagalingam S, Mez J, Zhang X, Jun GR, Stein TD, Kunkle BW, Martin ER, Pericak-Vance MA, Mayeux R, Haines JL, Schellenberg GD, Nobrega MA, Lunetta KL, Pinto JM, Wang LS, Ober C, Farrer LA. Genome-wide association and multi-omics studies identify MGMT as a novel risk gene for Alzheimer's disease among women. Alzheimers Dement. 2022 Jun 30. PMID: 35770850.
Published on 5/14/2022
You Y, Hersh SW, Aslebagh R, Shaffer SA, Ikezu S, Mez J, Lunetta KL, Logue MW, Farrer LA, Ikezu T. Alzheimer's disease associated AKAP9 I2558M mutation alters posttranslational modification and interactome of tau and cellular functions in CRISPR-edited human neuronal cells. Aging Cell. 2022 Jun; 21(6):e13617. PMID: 35567427.
Published on 5/1/2022
Olayinka OA, O'Neill NK, Farrer LA, Wang G, Zhang X. Molecular Quantitative Trait Locus Mapping in Human Complex Diseases. Curr Protoc. 2022 May; 2(5):e426. PMID: 35587224.
Published on 4/4/2022
Bellenguez C, Küçükali F, Jansen IE, Kleineidam L, Moreno-Grau S, Amin N, Naj AC, Campos-Martin R, Grenier-Boley B, Andrade V, Holmans PA, Boland A, Damotte V, van der Lee SJ, Costa MR, Kuulasmaa T, Yang Q, de Rojas I, Bis JC, Yaqub A, Prokic I, Chapuis J, Ahmad S, Giedraitis V, Aarsland D, Garcia-Gonzalez P, Abdelnour C, Alarcón-Martín E, Alcolea D, Alegret M, Alvarez I, Álvarez V, Armstrong NJ, Tsolaki A, Antúnez C, Appollonio I, Arcaro M, Archetti S, Pastor AA, Arosio B, Athanasiu L, Bailly H, Banaj N, Baquero M, Barral S, Beiser A, Pastor AB, Below JE, Benchek P, Benussi L, Berr C, Besse C, Bessi V, Binetti G, Bizarro A, Blesa R, Boada M, Boerwinkle E, Borroni B, Boschi S, Bossù P, Bråthen G, Bressler J, Bresner C, Brodaty H, Brookes KJ, Brusco LI, Buiza-Rueda D, Bûrger K, Burholt V, Bush WS, Calero M, Cantwell LB, Chene G, Chung J, Cuccaro ML, Carracedo Á, Cecchetti R, Cervera-Carles L, Charbonnier C, Chen HH, Chillotti C, Ciccone S, Claassen JAHR, Clark C, Conti E, Corma-Gómez A, Costantini E, Custodero C, Daian D, Dalmasso MC, Daniele A, Dardiotis E, Dartigues JF, de Deyn PP, de Paiva Lopes K, de Witte LD, Debette S, Deckert J, Del Ser T, Denning N, DeStefano A, Dichgans M, Diehl-Schmid J, Diez-Fairen M, Rossi PD, Djurovic S, Duron E, Düzel E, Dufouil C, Eiriksdottir G, Engelborghs S, Escott-Price V, Espinosa A, Ewers M, Faber KM, Fabrizio T, Nielsen SF, Fardo DW, Farotti L, Fenoglio C, Fernández-Fuertes M, Ferrari R, Ferreira CB, Ferri E, Fin B, Fischer P, Fladby T, Fließbach K, Fongang B, Fornage M, Fortea J, Foroud TM, Fostinelli S, Fox NC, Franco-Macías E, Bullido MJ, Frank-García A, Froelich L, Fulton-Howard B, Galimberti D, García-Alberca JM, García-González P, Garcia-Madrona S, Garcia-Ribas G, Ghidoni R, Giegling I, Giorgio G, Goate AM, Goldhardt O, Gomez-Fonseca D, González-Pérez A, Graff C, Grande G, Green E, Grimmer T, Grünblatt E, Grunin M, Gudnason V, Guetta-Baranes T, Haapasalo A, Hadjigeorgiou G, Haines JL, Hamilton-Nelson KL, Hampel H, Hanon O, Hardy J, Hartmann AM, Hausner L, Harwood J, Heilmann-Heimbach S, Helisalmi S, Heneka MT, Hernández I, Herrmann MJ, Hoffmann P, Holmes C, Holstege H, Vilas RH, Hulsman M, Humphrey J, Biessels GJ, Jian X, Johansson C, Jun GR, Kastumata Y, Kauwe J, Kehoe PG, Kilander L, Ståhlbom AK, Kivipelto M, Koivisto A, Kornhuber J, Kosmidis MH, Kukull WA, Kuksa PP, Kunkle BW, Kuzma AB, Lage C, Laukka EJ, Launer L, Lauria A, Lee CY, Lehtisalo J, Lerch O, Lleó A, Longstreth W, Lopez O, de Munain AL, Love S, Löwemark M, Luckcuck L, Lunetta KL, Ma Y, Macías J, MacLeod CA, Maier W, Mangialasche F, Spallazzi M, Marquié M, Marshall R, Martin ER, Montes AM, Rodríguez CM, Masullo C, Mayeux R, Mead S, Mecocci P, Medina M, Meggy A, Mehrabian S, Mendoza S, Menéndez-González M, Mir P, Moebus S, Mol M, Molina-Porcel L, Montrreal L, Morelli L, Moreno F, Morgan K, Mosley T, Nöthen MM, Muchnik C, Mukherjee S, Nacmias B, Ngandu T, Nicolas G, Nordestgaard BG, Olaso R, Orellana A, Orsini M, Ortega G, Padovani A, Paolo C, Papenberg G, Parnetti L, Pasquier F, Pastor P, Peloso G, Pérez-Cordón A, Pérez-Tur J, Pericard P, Peters O, Pijnenburg YAL, Pineda JA, Piñol-Ripoll G, Pisanu C, Polak T, Popp J, Posthuma D, Priller J, Puerta R, Quenez O, Quintela I, Thomassen JQ, Rábano A, Rainero I, Rajabli F, Ramakers I, Real LM, Reinders MJT, Reitz C, Reyes-Dumeyer D, Ridge P, Riedel-Heller S, Riederer P, Roberto N, Rodriguez-Rodriguez E, Rongve A, Allende IR, Rosende-Roca M, Royo JL, Rubino E, Rujescu D, Sáez ME, Sakka P, Saltvedt I, Sanabria Á, Sánchez-Arjona MB, Sanchez-Garcia F, Juan PS, Sánchez-Valle R, Sando SB, Sarnowski C, Satizabal CL, Scamosci M, Scarmeas N, Scarpini E, Scheltens P, Scherbaum N, Scherer M, Schmid M, Schneider A, Schott JM, Selbæk G, Seripa D, Serrano M, Sha J, Shadrin AA, Skrobot O, Slifer S, Snijders GJL, Soininen H, Solfrizzi V, Solomon A, Song Y, Sorbi S, Sotolongo-Grau O, Spalletta G, Spottke A, Squassina A, Stordal E, Tartan JP, Tárraga L, Tesí N, Thalamuthu A, Thomas T, et al. New insights into the genetic etiology of Alzheimer's disease and related dementias. Nat Genet. 2022 Apr; 54(4):412-436. PMID: 35379992.
Published on 3/23/2022
Zhang X, Tong T, Chang A, Ang TFA, Tao Q, Auerbach S, Devine S, Qiu WQ, Mez J, Massaro J, Lunetta KL, Au R, Farrer LA. Midlife lipid and glucose levels are associated with Alzheimer's disease. Alzheimers Dement. 2022 Mar 23. PMID: 35319157.
Published on 2/24/2022
Jin B, Capra JA, Benchek P, Wheeler N, Naj AC, Hamilton-Nelson KL, Farrell JJ, Leung YY, Kunkle B, Vadarajan B, Schellenberg GD, Mayeux R, Wang LS, Farrer LA, Pericak-Vance MA, Martin ER, Haines JL, Crawford DC, Bush WS. An association test of the spatial distribution of rare missense variants within protein structures identifies Alzheimer's disease-related patterns. Genome Res. 2022 Apr; 32(4):778-790. PMID: 35210353.
Published on 2/14/2022
Shade LM, Katsumata Y, Hohman TJ, Nho K, Saykin AJ, Mukherjee S, Boehme KL, Kauwe JS, Farrer LA, Schellenberg GD, Haines JL, Mayeux RP, Schneider JA, Nelson PT, Fardo DW. Genome-wide association study of brain arteriolosclerosis. J Cereb Blood Flow Metab. 2022 Aug; 42(8):1437-1450. PMID: 35156446.
Published on 2/9/2022
Jun GR, You Y, Zhu C, Meng G, Chung J, Panitch R, Hu J, Xia W, Bennett DA, Foroud TM, Wang LS, Haines JL, Mayeux R, Pericak-Vance MA, Schellenberg GD, Au R, Lunetta KL, Ikezu T, Stein TD, Farrer LA. Protein phosphatase 2A and complement component 4 are linked to the protective effect of APOE ?2 for Alzheimer's disease. Alzheimers Dement. 2022 Nov; 18(11):2042-2054. PMID: 35142023.
View full list of 602 publications.