Cores and Service Centers
The Department of Medicine Research Cores offer the BUMC and larger research community access to specialty imaging and analysis equipment and expertise. Training and demonstrations are offered by the Cores and time with the equipment can be booked depending on your needs.

The Analytical Instrumentation Core's mission is to provide support/training to investigators through cutting-edge analytical instruments to facilitate research and education. We maintain and provide open access to resources in an effort to increase accessibility of instruments for investigators. We offer a wide range of service that include:
We also provide a variety of equipment available for self-use including:
Quantstudio 12K Flex Open Array, 7900HT & StepOnePlus qPCR
Seahorse XFe96 Oxygen Analyzer
Luminex Magpix Multiplex Analyzer/System
Sartorius Octet R8 BLI System
Several Microplate Readers (Tecan and Molecular Devices)
IDEXX Catalyst DX Chemistry Analyzer
Hemavet Blood Analyzer
Bio-Rad Fast Protein Liquid Chromatography (FPLC)
Agilent 1100/1260 HPLC Instruments
Agilent 7890A/5975C & 6890/5973 GC-MS Systems
Please click here for a list of all available instrumentation
Overall, we specialize in detecting/quantifying sample components and providing consultations to help you design your analysis to fit your experimental needs. We fully support investigators in their efforts to win extramural funding and offer demonstrations of equipment to the BU community. Finally, we introduce innovative instrumentation using regularly held seminars.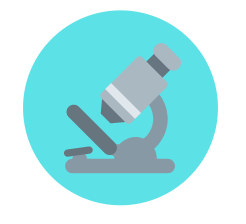 The Cellular Imaging Core is an optical microscopy core facility with a range of digital imaging microscopy systems for studying cells and tissues. Our services utilize a variety of equipment including:
IonOptix calcium imaging system
Olympus DSU spinning disk confocal microscope
Two-photon confocal
Nikon deconvolution wide-field Epifluorescence system
Zeiss LSM 710-Live Duo scan
Olympus stereo fluorescence imaging microscope
Leica SP5 confocal microscope
Olympus Upright
We are skilled at training users to operate all of our equipment to obtain their desired image of a variety of cell types.'
The IVIS Imaging Core offers non-invasive monitoring of bio-luminescence and fluorescence optical signals in in 2D or 3D within small animal models (rats and mice) or comparatively sized tissues post animal retrieval for specimens from larger animals. The IVIS Imaging Core is equipped with the PerkinElmer Spectrum IVIS imaging System – with Xenogen Anesthesia System, and Living Image Acquisition/Analysis Package.
The Metabolic Phenotyping Core provides experimental testing services to researchers studying metabolic diseases in mouse models. We are able to provide measurements of the following parameters in live mouse models:
Body composition (fat/lean mass) with EchoMRI-ESF700
Basal metabolic rate, energy expenditure and substrate oxidation with temperature-controlled CLAMS/Oxymax Calorimetry (Columbus Instruments)
Maximal Aerobic Capacity (8-unit treadmill)
Single Cell Sequencing Core provides in-house services for single cell RNA sequencing. Our single cell services include:
Library preparation using microfluidic devices using the Chromium Single Cell 3′ System from 10x Genomics and Bio-Rad® Single-Cell ddSEQ Single-Cell Isolator
Manual plate-based library preparations using CEL-Seq2 single-cell transcriptomics method using in vitro transcription
We use Illumina next-generation sequencing to bring you massive amounts of reliable, cost-effective, and robust data. We also perform tissue dissociation and Bioinformatic analysis as a fee-for-service.