Single Cell Sequencing Core

Welcome to the BUMC Single Cell Sequencing Core. Our mission is to facilitate research by providing support to investigators through cutting-edge technologies and powerful analytics. See your cells like never before.
Boston University's Single Cell Sequencing Core provides in-house services for single cell RNA sequencing to all researchers at Boston University and to external researchers on an available-resource basis.
Single cell analysis is the study of genomics, transcriptomics, proteomics and metabolomics at the single cell level.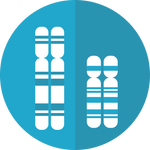 Characterization and gene expression profiling of a single cell enables the discovery of gene dynamics and an overall molecular profiling for individual cells. With our parallel high-throughput solutions, you can characterize hundreds of millions of cells.
Request your consultation today.
Services
We offer the most advanced technology for single cell analysis. From our library preparation, to our data analysis, you will see your research in a new light.
Our single cell services include library preparation using microfluidic devices using the Chromium Single Cell 3′ System from 10x Genomics and Bio-Rad® Single-Cell ddSEQ Single-Cell Isolator, or manual plate-based library preparations using CEL-Seq2 single-cell transcriptomics method using in vitro transcription. We use Illumina next-generation sequencing to bring you massive amounts of reliable, cost-effective, and robust data. We also perform tissue dissociation and Bioinformatic analysis as a fee-for-service.
Visit our services section for more information.