TTPAS Trainees
Jacob A.Beierle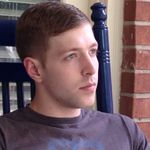 Beierle is a Ph.D. graduate student in the Department of Pharmacology and Experimental Therapeutics. Jacob graduated from the University of Vermont with a B.S. in neuroscience in 2014 and during his time there, researched in the laboratory of Dr. William Falls investigating the relationship between anxiety, exercise, and the HPA axis. After graduation, Jacob became a member of Dr. Shanjana Awasthi's lab at the University of Oklahoma, investigating the effect of a novel peptide on lung inflammation and bacterial infection. Now under the mentorship of Dr. Camron Bryant, Jacob works within the Laboratory of Addiction Genetics, taking an interest in genetic factors underlying differences in behavioral responses to opioid use.
Kristyn Borrelli
Kristyn is a second year GPN student who has enrolled in the pharmacology track and has recently joined the Laboratory of Addiction Genetics.  Kristyn is strongly committed to the Biomolecular Pharmacology program.  She is interested in expanding her training in epigenetics at the genomic level and applying this approach toward understanding the mechanisms by which early life stress induces persistent neurobiological adaptations underlying the addictions. Kristyn is interested in the influence of early life stressors and persistent epigenomic changes that influence behavioral addiction traits in adolescence/young adulthood.
Sae-Mi Jeon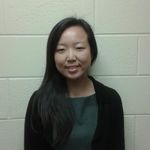 Sae-Mi is a doctoral student at the Boston University School of Social Work (BUSSW) whose research interests include substance abuse and dependence prevention, focusing on adolescents and young adults.  She is also interested in mental health issues and treatment, particularly related to ADHD, which is highly cormorbid with substance use issues.  As part of the TTPAS program she has had an opportunity to work with advisors from the School of Social Work and Department of Psychological and Brain Sciences.  In addition to the doctoral program, Sae-Mi is enrolled in the clinical MSW program at the BUSSW.  Apart from academia, she enjoys leisure running, stand-up comedy, and non-academic reading.
The TTPAS clinical module provided an opportunity to learn about addiction treatment and prevention in several different settings.  Fellows were given an opportunity to shadow and engage with addictions specialists at the Boston Medical Center, including physicians, nurses, and a counselor, as they worked with numerous patients struggling with substance use and related issues.  The experience offered a well-rounded foundation for better understanding the various elements that may be involved in addiction treatment within the community.
Trina Johnson, M. Sc.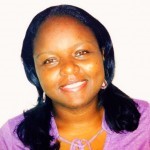 Trina is a doctoral student in the Health Services Research program within BU's School of Public Health. Before coming to BU, Trina provided mental health services to dual diagnosis clients in San Francisco, and provided clinical services to clients at risk for viral hepatitis. She also completed her thesis work on the interplay between NK cell receptors and T cell modulation during viral pathogenesis. Trina's research interests include the utilization of mental health services and its association with the prevalence of substance use disorders and the incidence of Hepatitis C and HIV.
Kelli Tahaney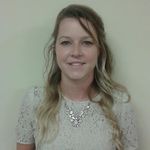 Kelli is a student in the Clinical Psychology Doctoral Program, where she works in the Addictive Behaviors Laboratory under Dr. Tibor Palfai. She is interested in understanding the cognitive processes involved in the development, maintenance, and treatment of addictive behaviors, particularly the interplay of implicit and explicit processes and the role of executive functioning. Other areas of interest include evaluating mechanisms of effective treatment and prevention efforts for substance use—more specifically, the utility of web-based and cognitive training interventions.
TTPAS Trainee Alumni
Emily Oot
Emily graduated in March 2020. She was a student in the Behavioral Neuroscience Ph.D. program. She spent two years working in translational addiction research at the National Institute on Alcohol Abuse and Alcoholism before joining the Boston University Graduate Medical Sciences community. Her research interests focus on impulsivity and deficits in self-regulation as they relate to the development and maintenance of addictive disorders.
Benjamin Thompson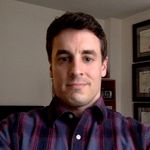 Ben graduated in March 2020. He was a doctoral student in the Behavioral Neuroscience program within BU's Graduate School of Medical Sciences (GMS). Ben brings a unique interdisciplinary background to TTPAS, as he has explored the phenomenon of addiction through a variety of academic contexts, including philosophical and religious studies. Prior to joining the GMS community, he directed treatment programs within correctional facilities for drug addicted inmates. His primary research interests are the neurobiological mechanisms of addiction and recovery. He is currently working in collaboration with Dr. Marlene Oscar-Berman, of BU's Laboratory of Neuropsychology at the Boston Veterans Administration Hospital, as well as Dr. John Kelly, of Massachusetts General Hospital's Center for Addiction Medicine.
Sema Quadir
Postdoctoral Research Associate, Bowles Center for Alcohol Studies at UNC-Chapel Hill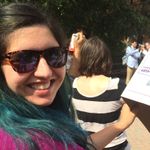 Sema graduated in October 2020. She was a doctoral student in the Biomolecular Pharmacology program, working under Dr. Valentina Sabino in the Laboratory of Addictive Disorders. She is interested in understanding the neurobiological mechanisms underlying alcohol and under drugs of abuse.
Qiu Ruan
Qiu graduated in October 2020. She was part of the Ph.D. Biomolecular Pharmacology program and her advisor is Camron D. Bryant, Ph.D., Assistant Professor of Pharmacology and Psychiatry. Qiu's work is focused on understanding the neurobiological mechanism of the RNA binding protein, hnRNPH1 underlying addictive drug behavior in mouse models.
Kelly Sagar
Kelly graduated in April 2020. She was a student in the Behavioral Neuroscience PhD program. Prior to joining the program she worked as a school psychologist in the Boston area and as a Research Associate at McLean Hospital's Neuroimaging Center. While at McLean, she has been involved in projects that utilized multimodal neuroimaging, neuropsychological, clinical and diagnostic assessments in various populations including patients with bipolar disorder, adolescents with psychiatric conditions and substance use disorders. In recent years, her work has focused on clarifying the neurobiologic impact of both recreational and medical marijuana use.
Jiayi Wu Cox
Machine Learning Scientist, Kintai Therapeutics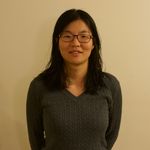 Jiayi graduated in December 2019. She was in the Genetics and Genomic Ph.D program under the program in Biomedical Sciences (PiBS). Jiayi had two co-mentors in TTPAS program; she was primarily working in the lab of Dr. Lindsay A. Farrer, Chief of Biomedical Genetics, to study the risk variants contributing to substance abuse in human population, where she used GWAS to compute risk alleles on human SNP data. She was also working with Camron D. Bryant, Ph.D, Assistant Professor of Pharmacology and Psychiatry, to analyze differential gene expression in addiction/binge eating behavior related mice, in addition, she was applying gene network analysis on addiction/binge eating trait to find the key genetic players that might influence the addiction behavior. She enjoys cooking, running and traveling in her free time.
Neema Yazdani
Project Manager, The Jackson Laboratory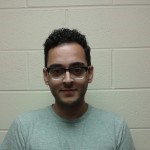 Neema was part of the Ph.D. Biomolecular Pharmacology/Biomedical Neuroscience program and his advisor was Camron D. Bryant, Ph.D., Assistant Professor of  Pharmacology and Psychiatry. Neema's work was aimed at studying the genetic basis of methamphetamine addiction. He was working on identifying and characterizing which one of two candidate genes is responsible for the differences in methamphetamine sensitivity among mouse strains. Neema also enjoys running, hiking, and traveling the world.
One of the highlights of TTPAS had been the clinical module, during which Neema had the chance to observe clinicians working with patients suffering from substance abuse. After a couple sessions, it quickly became apparent that Massachusetts is one of the major battlegrounds for opiate substance abuse, specifically Heroine. In parallel with the increasing urgency of the matter, clinicians in the field of addiction health here at BMC have created a series of impressive programs to help those in need. It was an eye-opening experience to learn about the health consequences surrounding heroine abuse and the types of care offered. It also was a great experience to engage in productive conversations with clinicians regarding the research occurring in the field (at BU and beyond), as well as potential policies that could help combat this burgeoning public health issue.
Cassie Moore
Postdoctoral Fellow, John Hopkins University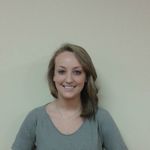 Cassie graduated with her Ph.D. in Neuroscience in 2019. She was a member of the Graduate Program for Neuroscience/ Biomedical Pharmacology program at BU, where she worked with her TTPAS advisor, Pietro Cottone, Ph.D., Associate Professor of Pharmacology and Psychiatry. Cassie's main PhD research focused on studying the neurobiological substrates of compulsive eating in a rodent model. Through TTPAS, she also collaborated with Dr. Karen Mitchell at the Boston VA Hospital where she worked on a project investigating the epigenetic mechanisms of prenatal stress effects on eating disorders in a human cohort.
TTPAS TRAINEES SCIENTIFIC TRIPS
Annual RSA Scientific Meeting 2018
TTPAS student, Emily Oot, attended the 41st Annual RSA Scientific Meeting in June 2018. 
Emily Oot: "With the support of my TTPAS fellowship, I was able to attend the 2018 Research Society on Alcoholism annual scientific meeting in San Diego. There, I presented a poster from my work in my lab on developmental neuroimaging data, titled "Whole Brain Cerebral Blood Flow in Adolescents: Implications for Alcohol Use Initiation". Attending the conference helped expand the scope and depth of my understanding of my own findings by allowing me the opportunity to discuss them with other alcohol researchers at the poster sessions. It also gave me the chance to engage with experts in the field on their latest discoveries, inspiring ideas for future directions in my graduate research. Lastly, I found it to be a very useful and fun networking experience. I got to travel and room with fellow TTPAS students (Cassie and Sema), which was a unique opportunity to spend time with them outside of the classroom. I also got to represent Boston University to the larger alcohol and addiction research community, as both a student in the Behavioral Neuroscience PhD program and as a TTPAS fellow. I found the 2018 meeting incredibly valuable to my scientific and professional development, and feel that my attendance at RSA has been an integral part of my addiction studies."
Annual RSA Scientific Meeting 2017
In June, Cassie Moore attended the Research Society on Alcoholism annual conference in Denver, Colorado. While there, she attended many symposia that detailed cutting edge research in the alcohol addiction field, including, Molecules, synapses and systems: dissecting the neural circuitry of alcohol abuse, and The impact of social experience on alcohol seeking, stress response, and pain sensitivity.
1Moore CF, Koob GF, Sabino V, Cottone, P. Pathological overeating: evidence for a compulsivity construct. (2017) Neuropsychopharmacology. doi: 10.1038/npp.2016.269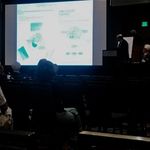 The plenary lecture, given by RSA Early Career Investigator 2016 winner Dr. Lorenzo Leggio, featured an article written by Cassie Moore on compulsive eating behavior1 (slide pictured) with her PI, Dr. Pietro Cottone, Dr. Valentina Sabino, and Dr. George Koob.
The Genetic Analysis Workshop 20 (GAW20) 2017
TTPAS student, Jiayi Wu, attended The Genetic Analysis Workshop 20 (GAW20) in March 2017 where she gave the presentation on:
"An efficient analytic approach in genome-wide identification of methylation quantitative trait loci in response to fenofibrate treatment."
The study of DNA methylation quantitative trait loci (mQTLs) helps dissect regulatory mechanisms underlying genetic associations of human diseases. We used GAW20 real dataset and conducted the first genome-wide examination of genetic drivers of methylation variation in response to a triglyceride lowering treatment fenofibrate (response-mQTL) by using an efficient analytic approach. For the result, a lipid SNP rs10903129 located in intron regions of gene TMEM57 was identified as a re-mQTL (P = 3.12×10 -36 ) associated with CpG probe cg09222892 which is in the upstream region of gene RHCE, indicating a new target gene for this reported SNP rs10903129.  In addition, we found a SNP rs12710728 with suggestive association with cg17097782 (P = 1.77×10 -4 ), and this SNP is in high LD (R2 >0.8) with rs7443270 which was previously reported to be associated with fenofibrate response (P=5.00×10 -6 ).
This work has been accepted by BMC Proceeding Journal and will be published in 2018.
Annual RSA Scientific Meeting 2016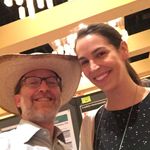 Scientific Discussion Among TTPAS Members Over a Meal at the 49th RSA Conference