Biomedical PhD Student Organization

BPSO Mission 
The Biomedical PhD Student Organization (BPSO) aims to build and strengthen the community among PhD programs at BUMC; to foster personal and professional relationships between students faculty, alumni , and administrators; to promote interdisciplinary research at BU; and to cultivate camaraderie among Biomedical Science PhD students.
Email us at: bpso@bu.edu
Find us on Facebook
---
BPSO Officers 2021 – 2022
President: Jhon Henao Vasquez
Vice President: Devin Kenney
Academic Liaison: Margaret Downs
Treasurer: Emily Lewkowicz
Secretary: Anna Smith
---
BPSO September Business Meeting
Wednesday, September 29th at 6PM in K103
We are kicking off our monthly business meetings next Wednesday, September 29th at 6PM in K103. All PhD students are welcome to attend! The purpose of business meetings is to provide updates on what's going on around campus related to PhD students. They also serve as an avenue for students to interact with one another and address student concerns so that we may relay them back to faculty.
---
BPSO Newsletter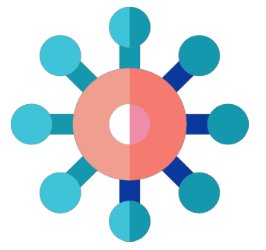 Fireside Chat with Drew Weissman, M.D. Ph.D – October 7th, 4-5PM, Virtual
Evan's Day guest speaker Dr. Drew Weissman, M.D., Ph.D. has generously offered his time to host a fireside chat with trainees after his talk. Dr. Weissman's laboratory focuses on the study of RNA and innate immune system biology and the application of these findings to vaccine research and gene therapy. Dr. Weissman is also an alumni of BUSM's MD/PhD program (1987). This discussion will be held virtually via Zoom from 4:00–5:00PM on October 7th, 2021 RSVP here.
Women in Neuroscience—Looking for mentors!
Women In Neuroscience are looking for women graduate students to mentor and guide other women undergraduates. If interested, please join their virtual speed–friending event on October 7th at 7PM.
WPDC Professional Headshots last hour rain check date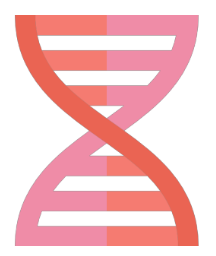 Due to the rain, the last hour of the professional headshot event is pushed to this Thursday, September 30th 11AM–12PM.
If you haven't had a chance to receive a professional headshot, now's your chance! Go to Talbot Green dressed to impress! Message buwpdc@bu.edu for more details or instructions on where to go.
Congratulations, Doctor!
Lisa Kretsge—Neuroscience
Distinct VIP interneurons in the cingulate cortex encode anxiogenic and social stimuli
Upcoming Defenses
Nathan Kingston—Biochemistry
Roles for hippo pathway effectors TAZ and YAP in fibrosis and cancer
Wednesday, September 29th, 2021 at 1:00PM K103