Alumni Testimonials
David: University of Pennsylvania School of Dental Medicine – Class of 2025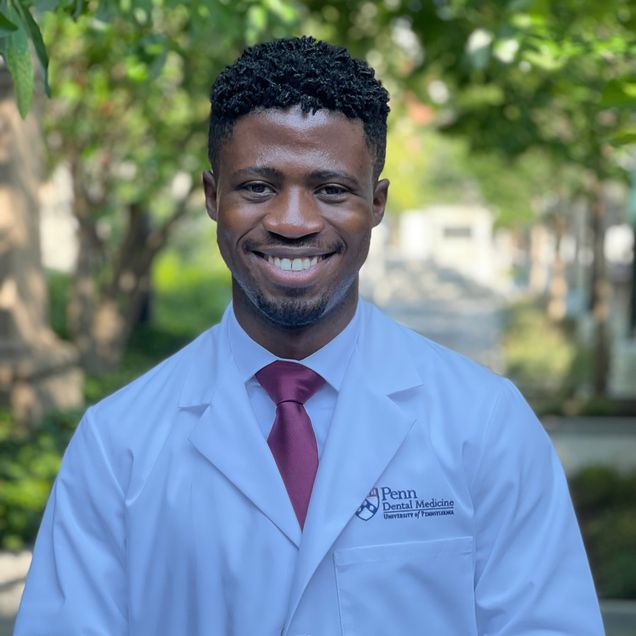 Upon graduating from Stony Brook University in 2016, I wasn't sure what the next step was. I knew I wanted to go into healthcare, caring for those in need and without adequate resources to receive quality care. I decided to pursue dentistry, a profession that demands discipline, creativity and grit. I applied to dental school 4 years out of college and was summarily rejected by all 16 schools I applied to. This was when I decided to pursue a Master's degree to enhance my application in addition to becoming a better student. I wanted to show that despite being out of school for a while, I was able to handle the rigors of dental school. After some research, I settled on Boston University's Masters of Science in Oral Health Program. I had never been to Boston but I knew it would be great to leave New York and experience a new environment. I  went to classes with D1 students, learning the same basic science courses. Furthermore, I made lifelong friends at the program, friends who I related to on a personal and professional level. The rigor of the classes were substantial. Fortunately, Zoom saved the day as my friends and I studied and laughed together and in some cases, worried together about dental school acceptances.
I firmly believe to this day that Dr. Davies' letter of recommendation along with the status of the Oral Health Sciences Program opened doors for me. I met Dr. Maura Kelley who was and still is one of the best professors I have learned from. I am currently taking Head and Neck Anatomy and her slides are still a point of reference along with Dr. Schreiber and Dr. Lehman's Biochemistry and Physiology notes. In the spring, I made the decision to attend the University of Pennsylvania Dental School. It was a bittersweet decision as I would be leaving Boston. I consider Dr. Davies my mentor and in many instances, the mother I needed during an inflection point in my life.
The Oral Health Sciences Program is more than just academics. It is a family of individuals who genuinely wish you success as a person and professional. I would attend the program again and again and again. It is a worthy investment. When you complete the program, you will realize during dental school that you are quite ahead of the curve. Furthermore, Boston is truly a wonderful place to be, especially in the summer. I may have left for dental school but I will be back. I am forever grateful to Boston, Boston University and the individuals behind the Oral Health Sciences program, most especially Dr. Theresa Davies for taking a chance on me.
---
Ryen: University of California in San Francisco School of Dentistry – Class of 2025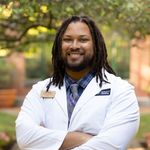 After graduating from my undergraduate institution with a degree in theater and switching my career path to dentistry, I knew I had a lot of catching up to do academically. After graduation, I moved to Boston and started working full time while taking the science pre-requisite courses for dental school admission in the evenings. I knew that these classes alone would not be enough for me to do well in dental school since I lacked the plethora of extra biology and chemistry classes from not pursuing a science-based undergraduate degree. I started researching different programs in the New England area for students looking to broaden their biological horizon and strengthen their foundation in the basic sciences. Once I found the Oral Health Sciences Masters program at Boston University, I knew that this program would be the perfect way to not only strengthen my knowledge in the basic sciences, but also give me experience of what first-year Dental students experience in their didactic coursework. Since OHS students take classes with the D1 students in the fall of their first semester, as well as in the spring, I knew that doing well or doing poorly would gauge my readiness for the rigor of being a D1. Doing the OHS program in a full-blown pandemic came with its own challenges, but that didn't stop all of us from trying our best and learning as much from the experience as we could. After completing the first semester, I actually had to re-evaluate if I would be successful as a dental student because of how rigorous the courses were!
During this same fall semester, I was fortunate to receive multiple interview invitations and towards the end of the semester, multiple dental school acceptances! I can wholeheartedly say that this would not have happened without challenging myself and starting the OHS program. Once the spring semester started, I felt like I had a good grasp on how to effectively study and be successful this time around, and I was! The OHS program was one of the best decisions I have ever made, and I still use Dr. Kelley's slides from the spring Head & Neck anatomy course to study for my Anatomy course in dental school now! Dr. Davies is one of the best program directors a student could ever ask for. She wholehearted cares for her students and truly wants to make sure each and every one of us finishes strong and has a successful career as future oral healthcare provider's. This program is a MUST for any pre-dental student looking to strengthen their repertoire for a successful didactic experience once they matriculate into dental school.
---
Allie: Boston University School of Dental Medicine – Class of 2025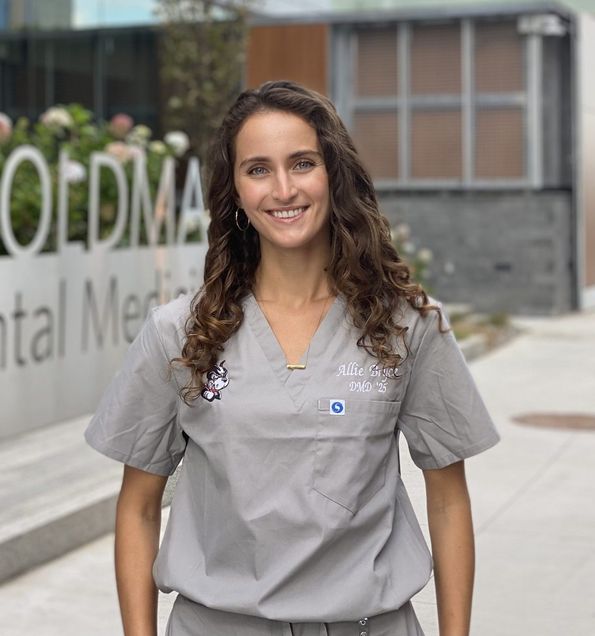 Growing up in a small town in Wisconsin of just 2,000 people, to then attending undergrad at a Big 10 University was a large transition for me which lead me to become over involved in extracurriculars without allocating enough time to focus on my academics. After graduation, I decided I did not want to apply to dental schools without putting my best foot forward, especially my academic capabilities. I made the decision to take a gap year and complete my Masters in Oral Health Sciences at BU. I chose this program not only because it's located in a prestigious academic hub of the country, but there isn't another program like it where you are immersed in the dental curriculum and working with dental students while earning an MS degree. I packed up my things and moved out to Boston without knowing a single person in the city. I can say I'm incredibly happy I made this choice. There are challenging times throughout the program while you're applying to schools but I couldn't have asked for better support. Tutors, interview preparation, and genuine connections were all easy in reach. I felt better support from this program than any of my 4 years in undergrad.
As December rolled around I was accepted to more schools than I could have imagined and felt better prepared to take on the curriculum that dental school challenges you with. A year later I committed to attend BUGSDM and I am a representative of my class and the school as the DMD 2025 Class President. Without OHS and the support and guidance from Dr. Davies I would not have been at where I am today; confident, thriving in dental school, and having an extensive network in the dental community.
---
Najeeb: Western University College of Dental Medicine – Class of 2024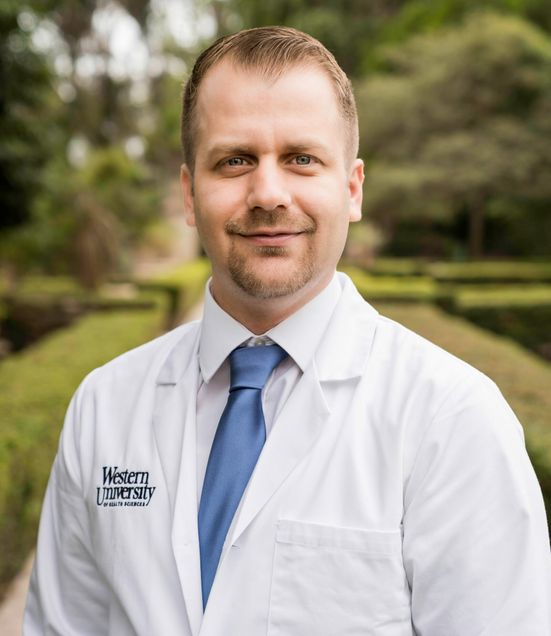 Boston University's OHS program was challenging in every aspect, but it taught me a priceless study skill. Undergraduate study methods were not enough, so I had to relearn how to study and manage my time more efficiently to achieve. Being surrounded by outstanding faculty and advisors made me feel more comfortable and made the transition from San Diego, California to Boston, Massachusetts much easier for me. After having a relatively tough first semester in the rigorous classes, my performance in the second semester improved a lot. I learned how to manage my time, and that was reflected in my grades. The second semester involved more dental-related events and seminars that made us feel like we were really in dental school. All of the hard work  that year paid and I ended up getting multiple interviews and was finally accepted into dental school.
Being part of OHS gave me the huge academic boost I needed to get into dental school. OHS not only gave me excellent biology knowledge, but it has helped me adapt well to the rigorous dental school classes I am taking now as well. After finishing my first semester in dental school this fall, I know that attending the OHS program was the best decision I have made in my life.
---
Cole: University of Colorado School of Dental Medicine – Class of 2024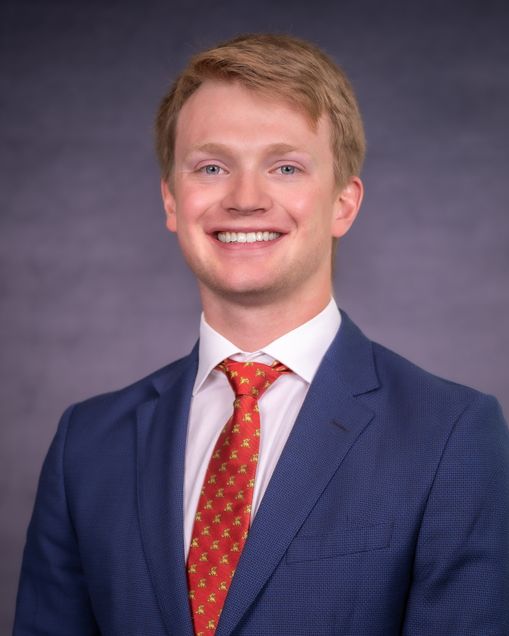 I went into my undergraduate career at Boston College with the end goal of applying and gaining entry into dental school. I struggled with my academics and my GPA was not where I had wanted it. During my senior year, I applied to 24 dental schools and received zero interviews. I started looking at all possible options for my future. I heard about the Boston University Oral Health Sciences program and knew it was the key for me to find success. Once gaining entry into the OHS program, I found myself surrounded by classmates who were just as motivated as myself in pursuing dentistry. The learning environment made it possible for me to find success in the classroom.
Whenever I felt lost or needed any guidance, Dr. Davies was always there for me. She helped me all the way through the program and made it her personal mission to not only help me, but everyone in OHS to be accepted into dental school. The second time I applied to dental school, just a year later, I received 7 interviews. The only difference in my application was OHS. I can honestly say that getting my masters in Oral Health Sciences from Boston University was one of the best decisions I have ever made. I will always be in debt to my friends, the staff, and faculty at Boston University, especially Dr. Davies, who helped me achieve my dream of attending dental school.
---
Samara:

Tufts University School of Dental Medicine – Class of 2024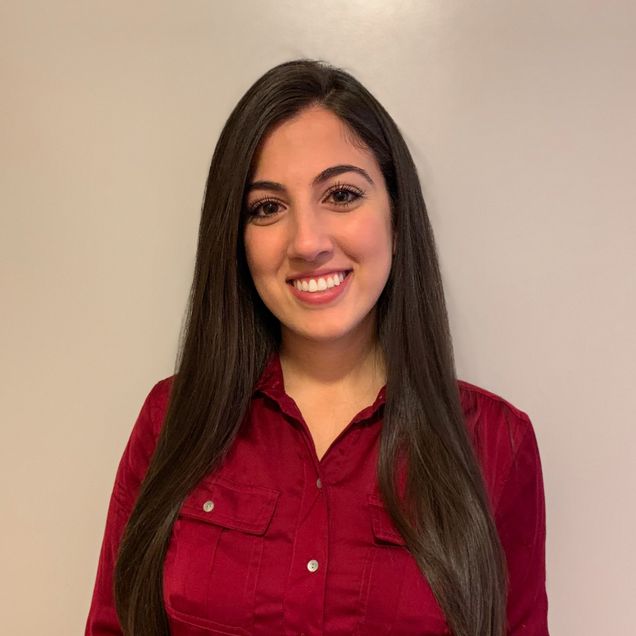 If I could give advice to any pre-dental student looking to better their grades, perfect their study habits, and make amazing connections along the way, I'd say this is what you've been looking for. As a current dental student I actually say "I'm so grateful I did the OHS program" at least once a day because it made such a difference in my journey. The OHS path is a challenging one, and in order to do well you need to put in a great amount of work. At first you will start off shaky but you will grow in skill, knowledge, and confidence with every exam, you will be impressed with yourself. The curriculum is set up so you're taking some first year dental school courses alongside first year dental students at BU.
What's amazing about this program is that you'll never feel as though you're in it alone. Your classmates, from all different backgrounds, will be walking this same path with you and you'll make lasting friendships. OHS alumni and dental students are your key resources when you need advice and are always there to help. Lastly, Dr. Davies is the gem of this program. If you have any questions, if you want any advice, or if you just need someone to talk to, Dr. Davies is the most amazing person you'll ever meet. I'll end this by saying, you'll have all the resources and support you need to succeed and do well. Take this as your chance to stand out and give it your absolute all! I credit this program for the acceptances that I received, and it was by far the best decision that I made.
---
Tommie: Boston University Henry M. Goldman School of Dental Medicine – Class of 2023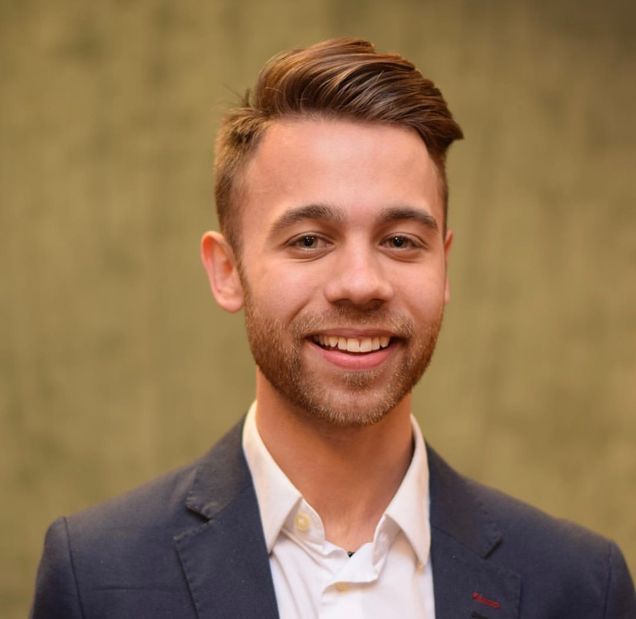 During my undergraduate career at UNC, I really struggled not only with finding myself but also academically. I applied to multiple dental schools, and I had only one interview, which went terribly. After getting my numerous rejection letters, I lacked guidance and felt stuck. I had no idea what I'd be doing beyond my undergraduate career. One of the schools I applied to contacted me and instructed me to complete a masters program to strengthen my academic credentials. I did some research and came across a few different masters programs and applied to a few of them. After reading a lot more about the OHS program, I was super excited to apply to it. I submitted my application and was notified of my acceptance within two weeks! I moved up to Boston later that year and started my journey as a masters student. I honestly didn't know what to expect, but I was excited nonetheless. The program was TOUGH. It really allowed me to get a taste of what dental school was like. Physiology and biochemistry were honestly a struggle, but I persisted through and was ultimately successful. The second semester went even better than the first.
It's a really great program because not only do you get to take these rigorous dental school classes, but you also get to meet other people in your shoes. We got to attend numerous dental-related events and seminars, and we made lots of connections. I think that the best part is that if we get into BU and choose to go, we don't have to retake the dental school courses we take in the program! It's been a really great experience, and I'm excited to continue my career at BU dental in the fall!
---
Rob: New York University – Class of 2023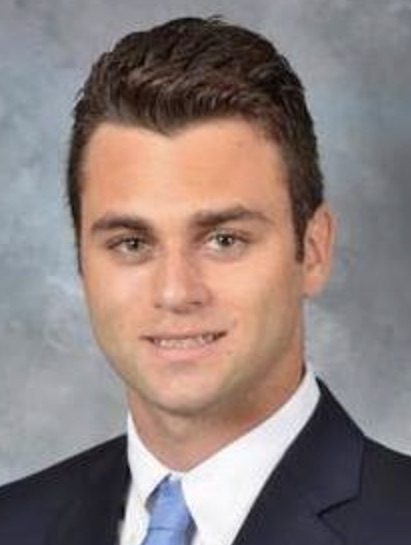 After being denied from the 17 dental schools I applied to during my senior year of college, I thought that my chances of getting into dental school were slim to none. I found myself wondering what I would do when I graduated from college. I considered shadowing, working, or taking more science courses. While researching options, I found the OHS program. The day I got accepted I knew that it was a major step in my journey to dental school. During my time at OHS I learned how to push myself and learned how to strive to achieve my greatest potential. Not only did I learn how to be a more diligent student, I learned how to prioritize my time.
Taking courses with the dental students pushed me to be the best student I could be. Dr. Davies and Dr. Kelley care for each of their students, whether it is through academic support or mock interviews, they support their students every step of the way. The OHS program has made the transition into dental school an easy one. I know how to study effectively, and when to study, which has been crucial for my academic success. This program is perfect for reaching your goal to be accepted into a competitive dental program.
---
Omer

: Tufts University School of Dental Medicine – Class of 2022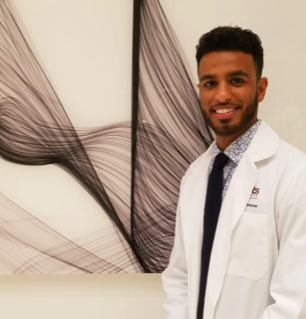 I knew I had to pursue my dental education locally, so I aimed for dental schools within New England area, specifically Boston and Maine. After receiving my bachelor's degree from Saint Anselm College I was encouraged to enroll in a Master degree to strengthen my resume. I spoke with admissions at the Boston University Henry M. Goldman School of Dental Medicine and they recommended that I apply to the Oral Health Sciences (OHS) program. Before applying, I reached out to the director, Dr. Davies, who was a big factor towards why I decided to enter this master's program. I was very enthusiastic during the orientation of OHS, as it was the first time I saw several perseverance students all interested in dentistry. 
The OHS program was very challenging, because it was very different from of an undergraduate level. I started taking classes with BU dental students along with several other courses from their medical school. As challenging as it was, the experience was worth it. Although, the objective of the program was to get into dental school, it also allowed me to change my study habits, gain confidence towards my academic performance, and strengthen my connections. I learned so much in the short few months from several instructors, especially Dr. Kelley. She was by far was the most enthusiastic and superlative instructor I have ever met. Throughout all of this, Dr. Davies served as a remarkable mentor as she was available to answer several tedious questions, prepared mock interviews, and was always there for support. OHS has taught me several valuable skills that guided me towards my success in my first semester at dental school. I definitely recommend it to anyone considering the dental profession, especially if they need to improve their academic performance or would like to get a feel of what dental school is like before applying. I can guarantee that this program will prepare you with the mindset and work habits that will contribute to success towards your dental profession.
---
Karen

: Boston University Henry M. Goldman School of Dental Medicine – Class of 2022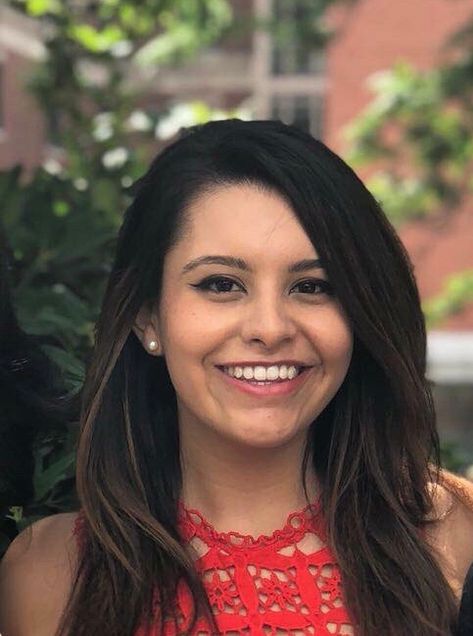 Moving from South Florida to Boston to start the OHS program was an incredibly difficult decision to make. I now know that it was the greatest choice I could have made for my personal and professional growth. This program was a tremendous academic challenge as it gave me a literal glimpse of what dental school is like. In the OHS program, I was integrated into the rigorous dental school curriculum at the BU School of Dental Medicine. I worked harder and have dedicated myself more than ever. The educational challenges endured in every step of OHS have taught me priceless study skills. I learned new ways to properly manage my time and acquired the ability to coach myself through even the most stressful times.
Throughout the entire duration of the OHS program, I was given outstanding guidance and counseling. This, along with discipline and commitment has given me the confidence needed to succeed in a professional school program. The opportunities presented required more tenacity and endurance than I thought I was capable of however this academic and personal journey has helped me evolve into a competent, capable and successful dental student.
Additional Testimonies