MAMS Admissions Events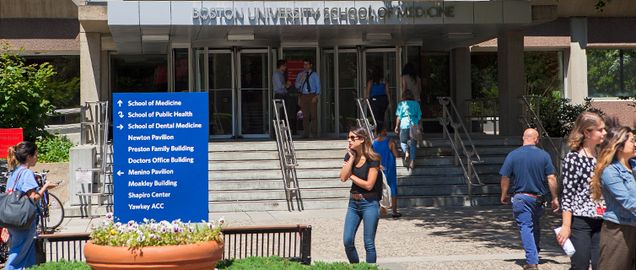 The BU MAMS Program provides many opportunities for students to visit campus, learn more about the program, and receive feedback on their eligibility for admission. Below is a list of upcoming events and information sessions that prospective students are encouraged to attend. Please note that none of these events are required for admission to the program but instead serve as a chance for potential new students to meet with staff and learn more about the MAMS program.

Follow us on Facebook for up to date information on admissions and upcoming events for prospective students!
Open House
More information coming regarding future dates
Schedule a Campus Visit
Per BU's policies on COVID-19, we have moved all admissions events online, including campus visits.  Click here to schedule a virtual meeting with an admissions counselor.
Directions & Parking Information
The MAMS Program is located in Boston's historic South End neighborhood. The BU Medical Campus is accessible by MBTA, the BU Shuttle, and by car. For detailed directions and parking information, please visit the BUMC website.