Graduate Outcomes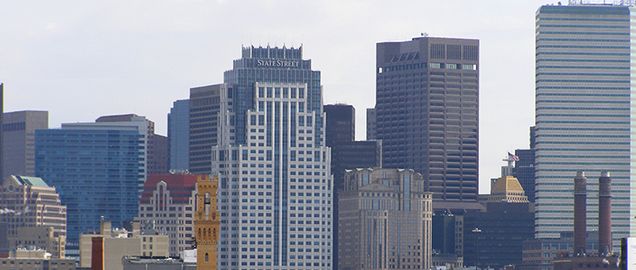 Learning Outcomes
At the completion of the MS in Medical Sciences Program, students are able to:
Demonstrate an in-depth and integrated knowledge of the processes underlying normal and abnormal function in the human body in preparation for advanced studies in a healthcare field.
Demonstrate the ability to work as part of a team to integrate and apply concepts in the medical sciences and draw linkages between structure and function at the level of molecules, cells, organs and systems.
Demonstrate the ability to critically read and analyze the scientific literature, propose and test a hypothesis and communicate findings clearly, incorporating them into the existing body of knowledge.
Testimonials from Recent Graduates
Candace Grisham, MAMS '19, Vanderbilt MD/PHD '26
The balance I have been able to achieve between class and life outside of school is in part because of my experience at the MS in Medical Sciences program. The MAMS coursework was incredibly relevant and gave me a very strong foundation (especially in histology, physiology, and biochemistry). I was also able to refine my studying skills and come into medical school with an idea of what I needed to do to succeed. The pace is still very fast, but I know I have the tools necessary to excel and balance course workload with other interests and obligations I have in life. The people I met in MAMS are some of the best friends anyone could ask for and continue to make up a large portion of my support system. They remind me that I am capable, and I can make it through those really tough days of medical school.
Caitlin Ruane, MAMS '21, Loyola University Chicago MD '25
The two most significant practices that I took from experiences in the MS in Medical Sciences program have been prudent self-care and work-life balance. Paying attention to the practices that recharge my battery so that I feel ready to go when it is time to start studying again have been essential. While the coursework has definitely helped me feel prepared in medical school, I would be completely lost without the self-care habits and work ethic I learned prior to entrance to Medical School!
---
Since the program began in 1985, Boston University's MS in Medical Sciences program has helped over 2,000 students gain admission to medical schools. In the past five years, some of these schools have been:
Albany Medical College
Albert Einstein
A.T. Still SOM
Boston University
Case Western Reserve
Chicago Medical School
Columbia University
Creighton University
Dartmouth College
Drexel University
Duke University
Eastern Virginia
Florida International
Georgetown University
George Washington University
Lake Erie COM
Loyola University, Stritch School of Medicine
Mayo Clinic
Medical College of Georgia
Medical College of Wisconsin
Michigan State University
Michigan State University COM
Midwestern University COM
Mount Sinai School of Medicine
New York Medical College
Oregon Health Science University
Pennsylvania State University
Philadelphia COM
Royal College of Surgeons in Ireland
Rush Medical College
Rutgers New Jersey Medical School
Saint Louis University
St. George's University
State University of New York Buffalo
State University of New York Downstate
State University of New York Stony Brook
State University of New York Upstate Medical Univ
Texas Tech Univ Health Sciences Center
Tufts University
Tufts University – Maine Program
Tulane University
Uniformed Services University of the Health Sciences
University of Arizona
University of California at Davis
University of California at Irvine
University of California at Los Angeles
University of California at San Diego
University of Cincinnati
University of Colorado
University of Connecticut
University of Florida
University of Illinois
University of Louisville
University of Massachusetts
University of Miami Leonard M. Miller
University of Michigan
University of Minnesota
University of Missouri-Kansas City
University of New England COM
University of Pittsburgh
University of Queensland
University of South Florida
University of Southern California
University of Texas Medical School
University of Toledo
University of Utah
University of Vermont
University of Wisconsin
Vanderbilt University
Virginia Commonwealth University
Wayne State University
West Virginia University
Western University of the Health Sciences COM
Yale University