Kate Porta, MPH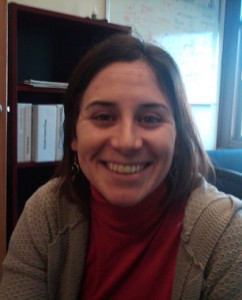 Kate Porta is an Adjunct Instructor for the Healthcare Emergency Management Program.  Ms. Porta is currently the co-Instructor for Community Health, GMS BC 650. She joined the HEM team in Spring 2010.
Kate Porta holds a Master's Degree from Boston University in Public Health with an Epidemiology concentration. She received her bachelor's degree in 2004 from University of Massachusetts and holds a BA in Nature and Culture, which combines Geography and Cultural Anthropology. She also received a minor in Philosophy and a certificate in Culture, Health and Science.
Currently, Ms. Porta works for a private company, which is a spin-out venture from science developed at the Pulmonary Center of Boston University. She is a Clinical Trial Manager working on two lung cancer diagnostic trials. Formerly, Ms. Porta interned at the Boston Public Health Commission in the Office of Oral Health and in the Analysis Unit.
Ms. Porta's research and academic interests remain in Public Health and are focussed on cancer epidemiology, history of human health, gene and environment interactions and the connections between lifestyle and chronic conditions.