J.J. Burke, MS HEM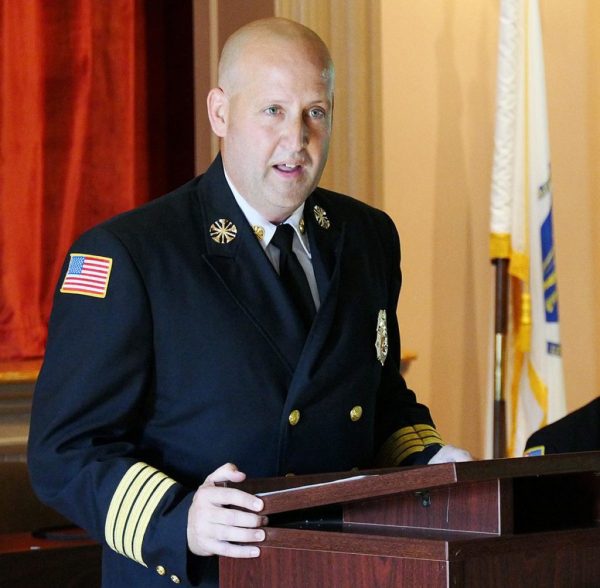 J.J. Burke comes to the HEM Program from the Sandwich (MA) Fire Department where he has served for more than 20 years, currently as Chief of the department. He holds a Bachelor's Degree in Fire Science from Columbia Southern University and a Master's Degree in Healthcare Emergency Management from Boston University.  Chief Burke holds numerous National Firefighting ProBoard certifications and is a State of Massachusetts Certified Emergency Medical Technician. He is a regular speaker at the National Emergency Management Summit and the United States Public Health Service Training Symposium on Emergency Management issues. He has completed DHS training as an Operations Section Chief, Finance Unit Leader and was trained by the United States Forest Service as a Facilities Unit Leader.
In 2012, he was appointed by California Emergency Medical Services Agency as a member of the California Hospital Incident Command System (HICS) secondary review group on the new application of HICS. He has held several conference speaking engagements including the 2013 Massachusetts Association of Public Health Nurses (MAPHN) and the 2013 Catholic Diocese of Springfield (MA) Educational Seminar, speaking specifically about school safety issues.
He has designed and delivered more than 40 field-based exercises for the HEM program utilizing a "Hybrid" Tabletop Exercise Design format. He currently serves as the coordinator for the City of Chelsea (MA) Emergency Preparedness round table where he helped implement "Project Recovery," a public-private partnership for disaster recovery in the city. He has consulted for several Federal Agencies and currently serves as a guest lecturer at the Uniformed Health Services University in Bethesda, MD.
He serves on the Advisory Board for the National Emergency Management Summit. He currently resides in Sandwich, Massachusetts with his daughter Emma.