About Us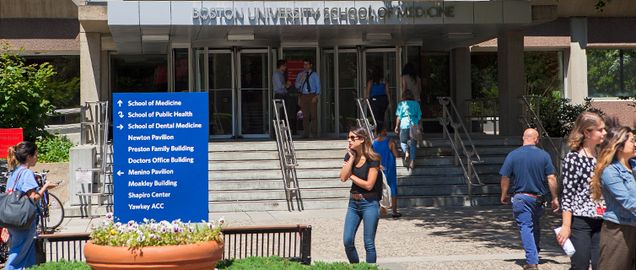 This program prepares individuals to work across the spectrum of emergency and crisis management. It provides a learning environment with experience in multiple areas of biomedical sciences and health care.
Ranked #4 among all online
Masters Degree Programs – 2019
"Best Virtual Classroom"
Ranked #2 for Online Masters Programs – 2019
About Boston University's MS in Healthcare Emergency Management
Students are prepared for employment in disaster and crisis management in government and private sector emergency management, such as:
Biomedical Facilities
Emergency Departments
Medical Examiners Offices
Law Firms
Hospital Pharmaceutical Laboratories
Hospitals
Academic Institutions
Who is Our Program For?
What makes BU's MS in Healthcare Emergency Management Different?
Come visit us at an Open House!
All Open Houses are currently being held on Zoom. (See below for more info.)
2020
We will be holding an Open House from 3:00-4:00 pm every Tuesday till the end of November. Please RSVP to Patty Jones for Zoom Link.
2021
TBA
RSVP to Patty Jones at psterlin@bu.edu or at 617-358-9792 or 617-358-0176.