MS Genetic Counseling Program
The Master of Science Program in Genetic Counseling at Boston University School of Medicine is provided through the Division of Graduate Medical Sciences and has received Full Accreditation from the Accreditation Council for Genetic Counseling, Inc. (ACGC).
Mission Statement and Objective
The BU Genetic Counseling Program is committed to providing high-quality training through dynamic coursework, dedicated mentoring, diverse fieldwork and innovative learning experiences to develop motivated genetic counselors to meet the needs of an expanding landscape in genetics and genomics. The primary objective of the Master of Science Degree Program in Genetic Counseling is to educate graduate students in the core concepts of human genetics and counseling. Our focus is to provide students with the appropriate knowledge, experience and mentoring to become competent, sensitive and motivated genetic counselors. This is accomplished through a variety of educational experiences including coursework, clinical training, research project preparation and supplementary activities such as case conferences, grand rounds, journal clubs and seminars. Located in the heart of Boston, the Genetic Counseling Program at Boston University provides a dynamic and enriching environment for genetic counseling students.  We strive to provide students with experiences that match their clinical and future professional interests.  Learn more about Genetic Counseling and the National Society of Genetic Counselors.
The Master's Program in Genetic Counseling at Boston University is accredited by the Accreditation Council for Genetic Counseling, Inc., 7918 Jones Branch Drive, Ste. 300, McLean, VA 22102.  Telephone: (703)506-7667.
A Unique Program
Boston University's medical school and teaching hospital offer access to tremendous resources for clinical experiences, with an incredibly diverse patient population, making this the only program to be located within an academic medical center in New England. Students have exposure to interprofessional education, and are able to enroll in elective courses through several other BU schools and departments, including the Mental Health Counseling and Behavioral Medicine Program and the School of Public Health. Graduate Outcomes:
97% of students graduate on time
87% of alumni pass the ABGC certification exam on first attempt (2007-present)
Over 95% of alumni are employed within 3 months of graduation
Apply Now
Learn more about the application and admissions process for the MS in Genetic Counseling Program.
The application for 2020 admission will open on September 1, 2019.
Begin the online application here.
Contact Us
For more information or questions regarding the BU Genetic Counseling Program, please email gcprog@bu.edu. We invite prospective applicants to contact us to schedule a date/time to visit and learn more about the campus and program, or to participate in a Prospective Student Webinar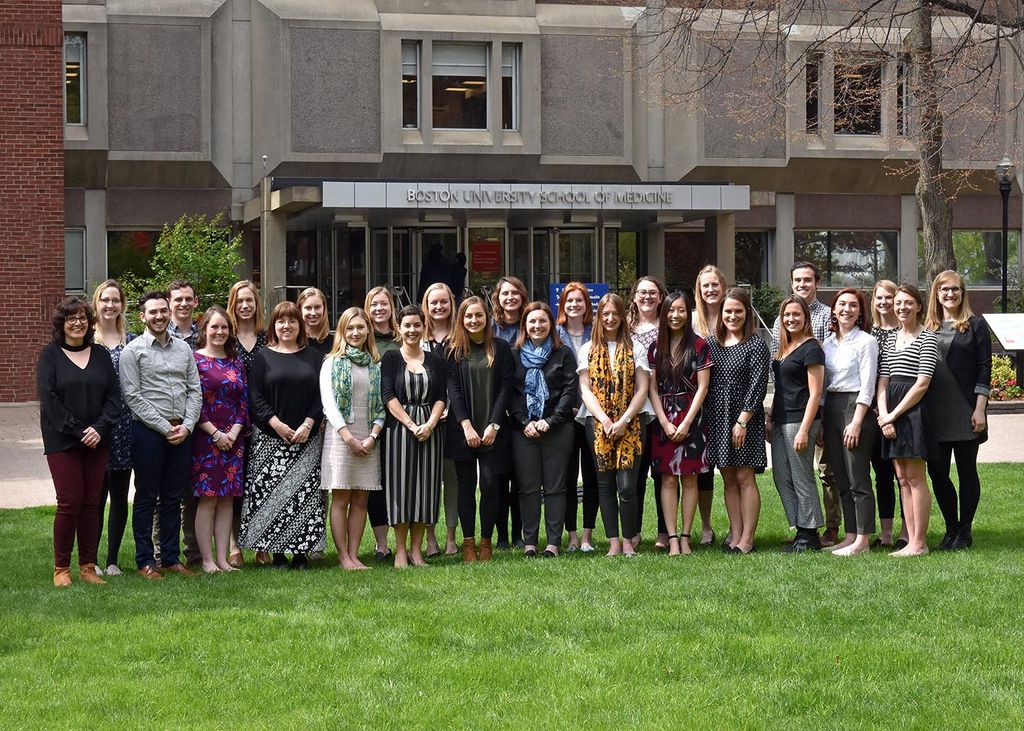 .