Curriculum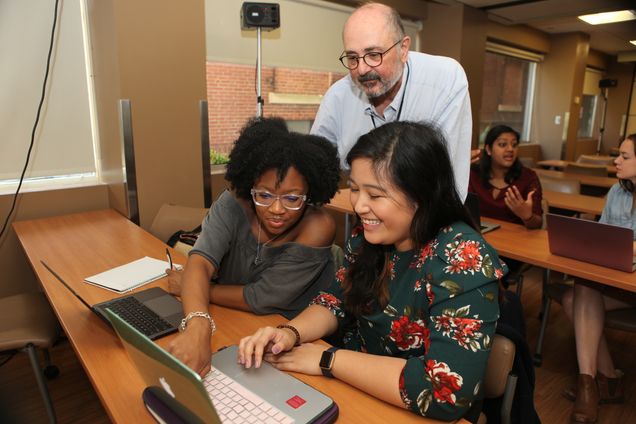 Boston University's programs in Clinical Research aim to meet the needs of health professionals engaged in the full-spectrum of patient-oriented research. We offer master's degree, dual degree, and certificate programs to individuals seeking careers in clinical research in industry or academic settings.
Exciting Program Enhancements:
Master of Science in Clinical Research (MSCR)
The MS in Clinical Research, which is a STEM program, is a rigorous program that meets the needs of health professionals engaged in the full-spectrum of patient-oriented research. This flexible degree program is designed for a variety of professionals including physicians who will plan and oversee translational research and clinical trials; research nurses; study coordinators; managers in clinical research and site management organizations (CROs and SROs); and professionals in the pharmaceutical, biotechnology and medical device industries.
The program's degree requirements include:
The MSCR program can be completed on either a part-time or full-time basis. Most courses take place in the late afternoons or early evenings to accommodate working professionals. A full-time student can complete his/her coursework in one year; 4 semesters (including Summer Sessions I & II).  The time frame for beginning the practicum and capstone project will be determined on a student-by-student basis.
Part-time students must register for at least 4 but not more than 11 credits each academic semester until all course requirements are fulfilled.
We also allow the transfer of up to 2 MSCR courses (taken as a non-degree student) toward the MSCR degree. Learn more about the process of applying as a non-degree student here.
Dual Degree Programs:
You may consider the following options to supplement your MSCR degree:
Graduate Certificate Program
Our graduate certificate program allows clinical researchers, health professionals, and those interested in clinical research to gain an in-depth understanding of the scientific fundamentals of human research. Courses in the curriculum provide an in-depth look at a number of the key elements in clinical investigation, including: trial design and conduct, clinical research regulations, good clinical practices of research, and the critical evaluation of clinical research in the medical literature.