Admissions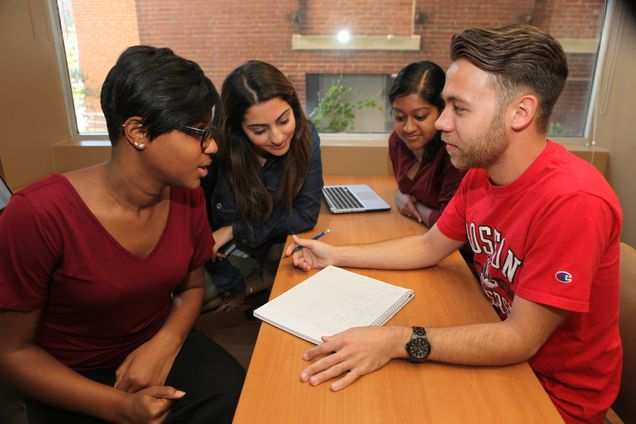 We are glad you are interested in applying to the program in clinical research, and excited to receive your application!  Please read the information below before applying through the online application portal.
Application Requirements
In addition to completing the MS in Clinical Research program's online application, prospective students must also submit:
Non-refundable $95.00 application fee.
Official transcript from each college or university attended. Students must complete a baccalaureate degree prior to entry into the program.
The Clinical Research program will accept the online Duolingo English proficiency exam, TOEFL or IELTS tests as evidence of English language proficiency.  More information on the Duolingo test can be found here. A test of English as a Foreign Language must be submitted for applicants who received their degrees in a non-English-speaking country where the language of instruction is not English.
If an international student has already obtained a degree in the United States or has obtained their degree in English, this requirement can be waived.
Three letters of recommendation from individuals who can attest to the likelihood of your academic and career success
Written personal statement that describes your qualifications and objectives for the program
GRE Requirement: The Clinical Research program no longer requires the GRE for admission.

Application Deadlines
The Clinical Research programs offer rolling admissions and review applications throughout the year. We strongly encourage students to apply early, as we accept students only until slots for the new academic year are filled.
– Domestic applicants, ONLY for Part-time students, we accept applications for the Spring semester, through December.
***Please note, only domestic part-time students can apply for the Master of Science in Clinical Research program for the spring semester. All full time students, including international students, should apply for the fall semester."
– International applicants, Final deadlines for international students is June 30 for Fall admission.
Application review deadlines for Fall, 2024:
First priority deadline: January 5, 2024
Second priority deadline: March 1, 2024
Applicants should adhere to the requirements for all applications to Graduate Medical Sciences. New prospective students who are applying as "non-degree" are required to complete the standard application.
Useful Admissions Links:
Contact Us
Please contact the Assistant Director, Stacey Hess Pino, at sahess@bu.edu with any questions. We hope to hear from you soon!