About Us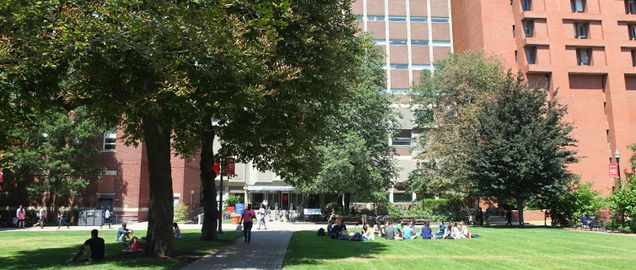 Exciting Program Enhancements:
The Clinical Research program is now designed as a one year program for Full Time students
Students will be prepared for the National Certification Exams
Students will write a publishable research paper
Thank you for your interest in the programs in Clinical Research within the Boston University School of Medicine. Located in the South End of Boston, the program has been in existence since 2001. As an entity of BUSM, students are provided with opportunities and are exposed to resources that are part of the School of Medicine, the School of Public Health, the Goldman School of Dental Medicine, Boston Medical Center, two VA Administrations, and BioSquare.  All of this offers students endless opportunities for personal, academic and professional development.
The Clinical Research programs teach students the scientific fundamentals of human research. Courses in our curriculum provide an in-depth look at all of the key elements in clinical investigation, including: trial design, trial management, biostatistics, ethical issues, and clinical research regulations. Other courses cover how basic science discoveries translate into clinical research and new therapies.
Who is this program designed for?
The Master of Science in Clinical Research, which is a STEM program, is a rigorous program that meets the needs of health professionals engaged in the full spectrum of patient-oriented research. This flexible degree program is designed for a variety of professionals, including physicians who will plan and oversee translational research and clinical trials; research nurses; study coordinators; managers in clinical research and site management organizations (CROs and SROs); and professionals in the pharmaceutical, biotechnology, and medical device industries.
Our Mission
Inspire, Instruct, Innovate  The MS in Clinical Research program is dedicated to the discovery, development, and application of knowledge as it pertains to all areas of clinical research. Our mission is to foster an engaging and effective educational environment that promotes the pursuit of outstanding teaching and learning through formal classroom and practical training. With established collaborative relationships with pharmaceutical, biotech, and academic institutions, students are provided with unique opportunities to pursue clinical research in areas that are of personal and professional interest. We are dedicated to training a diverse student population in clinical research.
We hope that the information you receive about our program encourages you to pursue your graduate degree in clinical research with us. If you are interested, click here to get your application started.
Contact Us
If you would like to visit our Campus, or have any questions about our program, please contact Stacey Hess Pino at sahess@bu.edu.  We are more than happy to meet and/or speak with you.
Janice Weinberg, ScD
Professor, Department of Biostatistics
Boston University School of Public Health
Director, MS in Clinical Research
Boston University School of Medicine
Stacey Hess Pino, MS, MS
Assistant Professor, Division of Medical Sciences & Education
Assistant Director, MS in Clinical Research & Director, Online Graduate Certificate Program in Clinical Research
Boston University School of Medicine