MS in Health Professions Education

1 year full-time |  2 years part-time

online, in-person, flexpath option

Boston University Medical Campus
Please join our upcoming Facebook Live event!
Wednesday, Nov. 29 at 9 a.m.
On Wednesday, Nov. 29 at 9 a.m., HPE Program Director Dr. Jeff Markuns will sit down with program alumna Hayley Bartkus, MS-HPEd., BSDMS, RDMS. Hayley graduated from the HPE program in 2022 and is currently the Diagnostic Medical Sonography Program Director at the Johns Hopkins Schools of Medical Imaging. Click here for more details and to RSVP on Facebook!
---
Did you miss our last Facebook Live event?
Watch the full video here!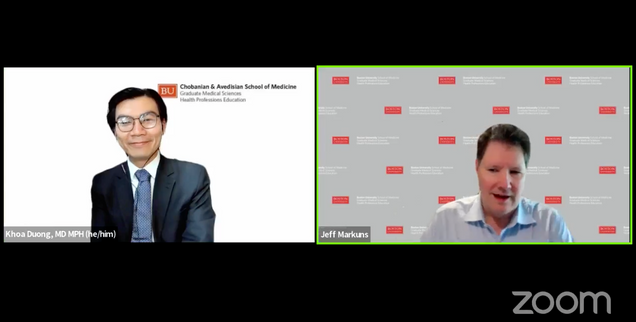 HPE Program Director Dr. Jeff Markuns recently sat down with Dr. Duy Khoa Duong, a Fulbright Scholar and current HPE Masters student. Khoa will soon pursue a doctorate in medical education. They discussed Khoa's past work in medical education in Vietnam, his experience in the BU HPE program, and his future career interests. Dr. Markuns also reviewed a bit more about the HPE program at BU. Watch the video here.
Become an expert in Health Professions Education!
The Master of Science in Health Professions Education program is designed to help doctors, nurses, advanced practice providers, therapists and a wide range of other health professionals become experts in health professions education.
Housed in the School of Medicine and taught in cooperation with the Wheelock College of Education & Human Development, this program is one of the only MS HPEd degrees in the U.S. offered in a online, in-person, and FlexPath formats incorporating regular direct synchronous teaching sessions with program faculty.
This feature is especially valuable to those professionals who desire to continue to work in their health professions position and build on this experience with the guidance of skilled faculty, and is designed to integrate particularly well for those who are already engaged in teaching roles in medicine, nursing, or other health professions.
In this program, students learn:
How to write competency-based curricula
Perform rigorous research and evaluation, and
Become better teachers to advance their career in health professions education.
Rather than focusing exclusively on medical education, nursing education or other narrower approaches to teaching in the health professions, the Masters in Health Professions Education at Boston University seeks to leverage the diversity of our students to enhance their perspective of teaching in a wide range of health professions contexts, and for many medical and health disciplines.
See HPE Brochure
Read about one of our HPE students here: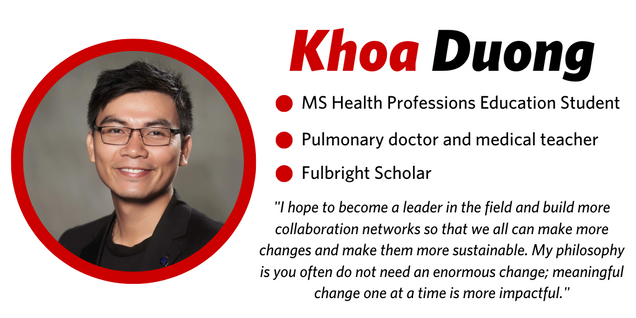 View our recent Facebook Live session here:
Program Overview
The Health Professions Education program aims to develop expertise in teaching and education, specifically in health sciences professions such as for physicians, nurses, dentists, advanced practice providers, therapists and others. This program prepares students to emerge as leaders in education in their health sciences field, with periodic synchronous instruction provided at convenient hours for busy health professionals..
Students gain advanced skills in curriculum development, classroom and clinical teaching, student and program evaluation and how to evaluate and apply the best available evidence to inform their educational practices.  This program is designed to boost the future success of health professionals interested in careers focused on education and training, through building these necessary educational, research, and scholarly skills.
Designed with a practicum rather than a traditional thesis, the Health Professions Education program aims to capitalize on applying new skills directly to the types of projects many health professionals may already be engaged in and hope to continue in their future careers.
We are particularly engaged in support in international settings, including low and middle income countries (LMICs), where health workforce development is a critical part of achieving the Sustainable Development Goal of health and wellness for all at all ages.  We recognize the importance of top notch education and training in improving and growing human resources for health around the world.
Learning Objectives include:
Curriculum development in health professions education
Teaching methods in health sciences education
Evaluation and assessment of health sciences students and educational programs
Research in health sciences education
Curriculum Overview:
Our new FLEXPATH option provides students with the opportunity to experience this program via a hybrid model, allowing for both online & in-person formats. Please contact the program if this option works best for your situation.
Program offers both a certificate and masters degree, which can be completed in one year or several years
The certificate program requires 16 credits of courses and the masters program requires 32 credits of core courses and electives chosen by the student
An individualized practicum under a faculty mentor allow students to gain experience in their chosen discipline
Learn more about the health professions education curriculum.
Admissions
All applicants must already have completed a degree in a health professions discipline.
Individuals with a terminal degree (MD, PhD, DO, etc.)  may apply to either the Certificate or Masters program with no previous work experience.
Individuals with a Masters degree in a health professions discipline must have one year of work experience in the health professions discipline to apply to the Masters program but no work experience is required to apply to the Certificate program.
Individuals with a Bachelors degree in a health professions discipline must have a minimum of three years work experience in your health professions discipline to apply to the Masters program and two years of work experience to apply to the Certificate program.
Admissions Options:
MS program
Certificate Program
Non-Degree and take course(s)
Tracks 1 and 2 apply through  GMS and WebAdmit where as non-degree applicants must complete the non-degree application information found here
Learn more about requirements for application to the Health Professions Education programs.
Learn more about general GMS admissions.
Learn more about HPE Tuition & Fees.
If you are a citizen or resident of a low or middle income country, you may be eligible for significantly reduced tuition.  
Contact:
Jeff Markuns, MD, EdM
Program Director
Assistant Professor
Department of Family Medicine
hpeinfo@bu.edu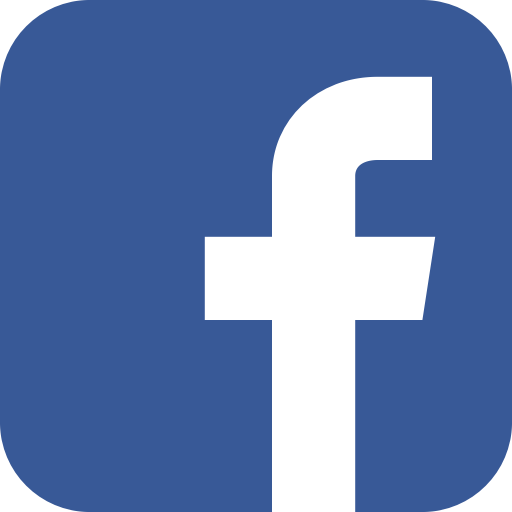 @BUHealthProfessionsEducation