Graduate Outcomes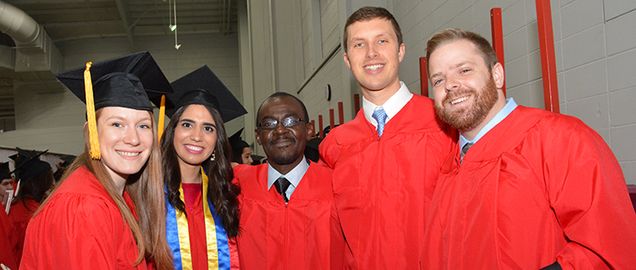 The Health Professions Education program aims to develop expertise in teaching and education, specifically in Health Sciences professions. The program prepares students to emerge as leaders in education in their health sciences field. Graduates outcomes include:
Graduates are capable of preparing novel health sciences curricula specific to local needs, including competency-based goals and objectives, innovative and proven teaching methods and a variety of evaluations of measurable and meaningful learning outcomes

Graduates are also capable of offering local expertise and mentorship in both classroom and clinical settings.

Participants hone and target their skills through their practicum focused on an area of health sciences education that is most relevant to their current or intended future careers.
Dr. Sheng is the Associate Residency Program Director in the Department of Emergency Medicine at Boston Medical Center and Assistant Professor at Boston University Chobanian & Avedisian School of Medicine. He received his Master's degree in Health Professions Education from Boston University Graduate Medical Sciences in 2019.
Alaina Geary is a September 2020 graduate of the Health Professions Education program and a current surgical resident at Boston Medical Center. She recently won a McCahan Day award for her project: 3-Year Evaluation of a Resident-As-Teacher Program for General Surgery Residents.
---
Student Testimonials
"I was offered the Director of the Diagnostic Medical Sonography program position at Johns Hopkins!… I couldn't have gotten such an opportunity without BU!"
"The accomplishments I am achieving in the Health Professions Program will ultimately be the base of my career change. The program has already raised me to a higher level which I could have never achieved elsewhere."
"The faculty are all well qualified, experienced, and engaged in making my experience the best it could be."
"Faculty have made a positive impact on my academic career. Dr. Markuns has been an effective teacher and invaluable mentor. Dr. Demers taught me much about educational research and has an amazing positive energy about her at all times."