Coursework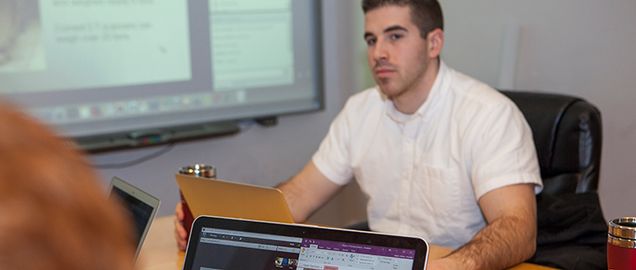 Coursework and activities are built upon three strands focused on developing a central theme:
Applied Theory: Defining the basic concepts and building the framework of crisis and modeling applications
Process: Identifying and performing practical aspects of crisis management and model building
Application: Performing a research project and thesis in crisis management
Students are required to complete a minimum of 36 credit hours of coursework and 4 credit hours of thesis research.
Curriculum
Our curriculum is designed with the busy schedules of first responders and other emergency personnel in mind. We fully realize that travel to and from physical classrooms is not always possible. As a result, the course of study is designed around both mature and emerging technologies.
Learn about the HEM Full-time track curriculum.
Learn about the HEM Part-time track curriculum.
Computer Requirements
All of our classes are delivered in real time, in a virtual classroom environment based on AdobeConnect Web Conferencing software. AdobeConnect allows us to conduct fully interactive classes on a regular schedule and you to attend those classes from where ever you are. Our students have attended classes from homes, offices, firehouses, police stations and hotel rooms. Almost anywhere that you can find an internet connection.