Happy First-Generation College Celebration Week!
Tuesday, Nov. 8 marked National First-Generation College Celebration Day, a day to celebrate the success and achievements of first-generation students across the United States.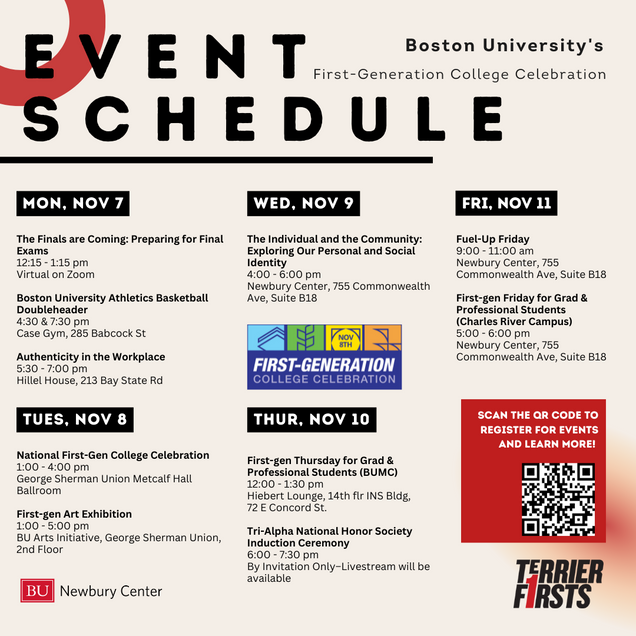 Boston University and the Newbury Center have marked the occasion with a week-long celebration program, full of events like workshops, social activities, seminars and networking opportunities. You can access a full list of the week's ongoing events here.
To mark the week at Graduate Medical Sciences, we have compiled a list of resources for supporting our first-generation community, with additions from both on-campus and off-campus resources. We've also included a few Spotlights on first-generation GMS'ers who shared their stories with us.
Please email Sarah Rowan at srowan@bu.edu if there is another resource you'd like to see added to this list!
On-Campus Resources
Off-Campus Resources
First-Generation Spotlights
Interested in telling your story?