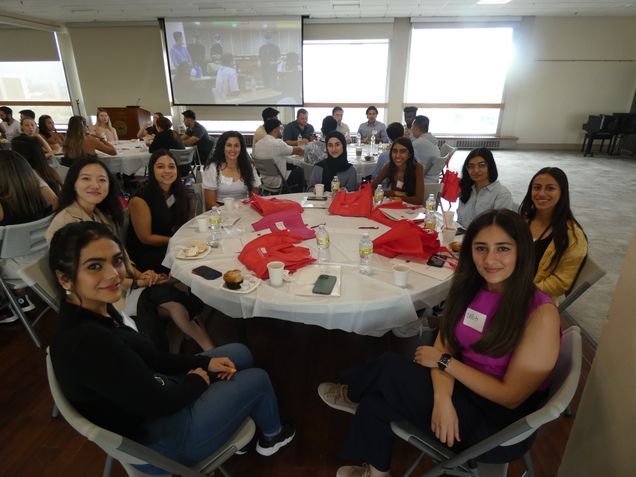 Most incoming Graduate Medical Sciences students won't arrive to campus until September 2, but one GMS cohort got a head start this week: the Oral Health Sciences program.
The program welcomed 43 new students to its Class of 2023 during yesterday's OHS-specific Orientation event.
The class is comprised of 23 female students and 19 male students. There are 15 first-generation students and 12 students from disadvantaged groups in the cohort.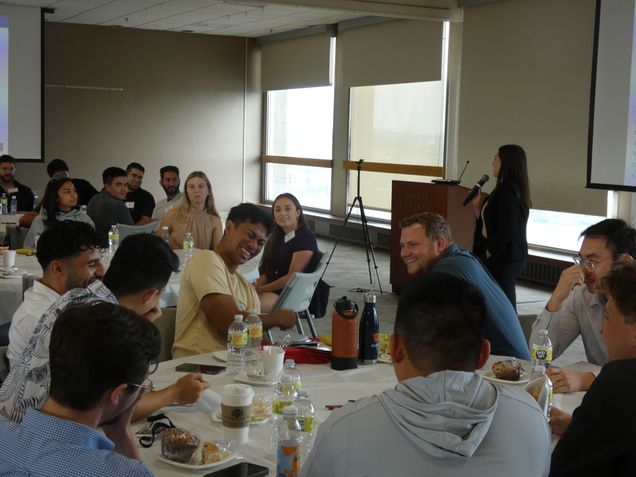 The students come from 21 different states, as well as Puerto Rico, Germany and Canada. The class is heavily represented by students from Massachusetts (10 students), with a significant number of students coming from California (5 students) and Florida (4 students), too.
Academically, the average GPA for the incoming class was a 3.24. The class academic average Dental Admission Test (DAT) score was 18, with an average of 20 for reading comprehension and an average of 18 for total science.
Sixty-nine percent of the incoming class have undergraduate degrees in biology, 26% have degrees in another science and 9.5% have degrees in a non-science discipline.
The class is gearing up to begin classes on Monday, August 1. OHS is unique in that it is one of the only programs in the United States that allows MS students to take classes with first-year dental students at Boston University's Goldman School of Dental Medicine (BUGSDM) including biochemistry and  physiology.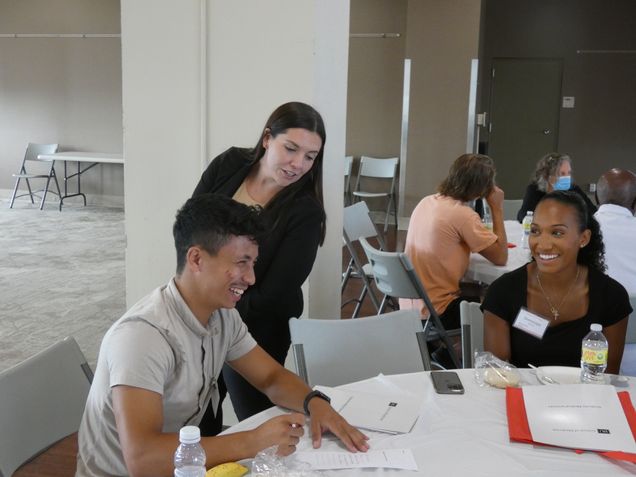 Students had the chance to meet several faculty and staff members within the program, including: Assistant Dean of Masters Programs and OHS Program Director Theresa Davies, PhD, Assistant Dean of Alumni Affairs and Associate Professor of Biochemistry Barbara Schreiber, PhD, MS in Pathology Laboratory Sciences Program Director Liz Duffy, MA, and OHS Program Manager Christina Bowley, MA.
They also heard from several faculty members at GDSM, including: Associate Dean of Students Joseph Calabrese, DMD, Assistant Dean of Diversity, Equity, Inclusion & Belonging Larry Dunham, DMD, and Assistant Dean of Admissions Robert Kasberg, PhD.
The event included presentations from GMS Student Affairs, the Graduate Medical Sciences Student Organization (GMSSO), the GMS Community Catalyst Center, and DentMent — a peer mentoring program led by OHS alumni who have matriculated to BUGDSM.
At the end of the day, OHS alumni and current GDSM students led the class on a tour of the BU Medical Campus.
Now all that's left to do for these students is to settle in, explore Boston and get ready to kick off a busy academic year on Monday.
Check out a full slideshow from Orientation below, and learn more about the MS in Oral Health Sciences program here.