CEO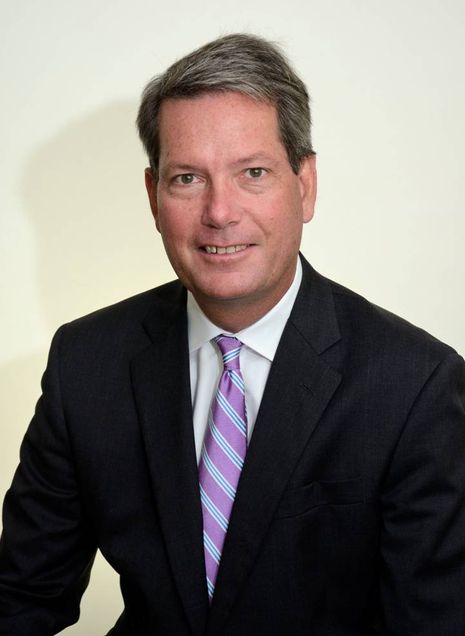 William R. Creevy, MD, was appointed Chief Executive Officer and President of the Boston University Medical Group (BUMG) and Assistant Dean for Faculty Practice at Boston University School of Medicine in April of 2013. Working in collaboration with department chairs and BMC and BUSM senior leadership, he is responsible for the overall strategic direction of the BUMG and direct fiscal and operational oversight of the physician organization, which is comprised of over 700 physicians & 100 other healthcare practitioners.
For the past 15 years, Dr. Creevy has been Vice Chair of the Department of Orthopaedic Surgery, providing leadership for the orthopaedic surgery clinical services. He is also the physician quality leader for orthopaedic surgery at BMC. His commitment to BMC and the patients is highlighted by his central role in a number of initiatives, most recently the design and ongoing implementation of a standardized professional revenue operating system (PROS) for physician billing. He is a longstanding board member of BMC Management Services Organization, serving as Chair of the Finance and Contracts Committee, where he has been directly involved in contract negotiations with third party payors on behalf of BMC, the BUMG physicians, and our affiliated community health centers.
Dr. Creevy received his undergraduate degree from Boston University, graduating Magna cum Laude, and his medical degree from Boston University School of Medicine, where he was named a Commonwealth Scholar. He completed his orthopaedic surgery residency at Boston Medical Center, serving as chief resident, in 1992. He subsequently completed a fellowship in sports medicine at the Graduate Hospital, University of Pennsylvania and he then joined the Department of Orthopaedic Surgery at Boston University School of Medicine in 1994. In 2001, Dr. Creevy received a Master of Science in Health Care Management from the Harvard School of Public Health.
The author of numerous publications, book chapters, and scientific papers on various areas in orthopaedic surgery, Dr. Creevy has also given frequent national presentations and lectures on health care finance and accounting, practice management, coding, and professional revenue cycle improvement.