GMS Community Day April 29th
During the COVID-19 pandemic, many of us have felt like our world has turned upside down. We have been adjusting to a different way of living, working, studying, etc. Here at GMS, we say that it's time we had a full day dedicated to reconnecting with one another. Let's celebrate our wonderful community by way of the GMS Community Day!
One added perk – the more you participate, the more times you can enter into the raffle to win one of many Amazon gift cards! (*Note: only students/trainees can enter the raffle)
GMS Community Day will consist of the following events
#GMSPride Photo Contest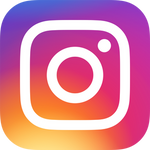 HOW TO PARTICIPATE: Post a picture showing your GMS pride with the above hashtag (i.e. wearing your BU sweatshirt, posing with a stuffed animal version of Rhett the Terrier, painted face with BU's colors, etc.).
TIME NEEDED: Participate at your leisure throughout the day (9:00AM-7:00PM EST)
ENTER TO WIN: Fill out the #GMSPride Photo Contest Submission Form to be entered into the raffle
BU/GMS Trivia Game
HOW TO PARTICIPATE: Log in this Zoom link for the game promptly at 12:30PM EST. 
TIME NEEDED: Maximum of 30 minutes.
ENTER TO WIN: In order to win a gift card, you must earn 1st, 2nd, or 3rd place in this game.
BINGO Challenge
HOW TO PARTICIPATE: Download the BINGO card template. Add a photo showing you accomplished that action noted in a specific square. Upload enough photos to make "BINGO" horizontally, vertically or diagonally.
TIME NEEDED: Participate at your leisure throughout the day (9:00AM-7:00PM EST)
ENTER TO WIN: Fill out the BINGO Challenge Card Submission Form to be entered into the raffle