Faculty and Staff
Kathleen Berentsen Swenson, MS, MPH, CGC

Program Director, Genetic Counseling Program
Assistant Professor, Medical Sciences & Education
Licensed Genetic Counselor
Kathleen received a BS in Natural Science and Psychology from Muhlenberg College, an MS in Human Genetics from Sarah Lawrence College, and an MPH from Columbia University focusing on Population and Family Health.  Kathleen's contributions to the genetic counseling profession range from clinical care across many specialties (prenatal, pediatrics, neurology and cancer); advocacy work at the national level with the Children's Tumor Foundation and at the community level with the Dominican Women's Development Center; public health work with the New York State Department of Health;  research across multiple spheres; faculty work at the Sarah Lawrence Genetic Counseling Program; and most recently in industry as a Medical Affairs Genetic Counselor at the former Counsyl, Inc. Kathleen became involved in the Boston University training program in 2010 as a lecturer and has since been an active capstone advisor.  She is also an active member of the National Society of Genetic Counselors, The New England Regional Genetics Group and the Association of Genetic Counseling Program Directors.
Jodi Hoffman, MD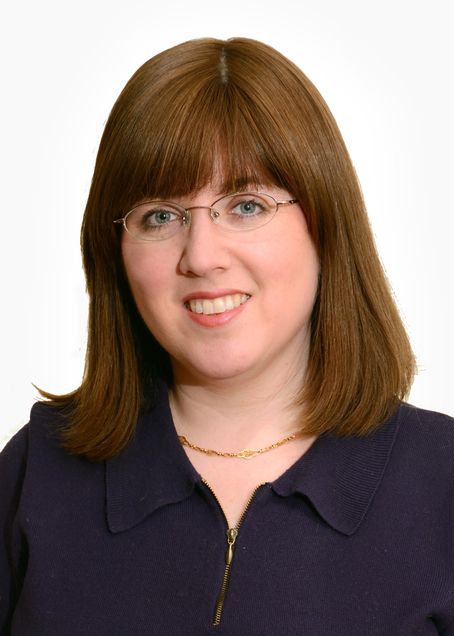 Medical Director, Genetic Counseling Program
Chief, Division of Genetics
Prior to joining the Department of Pediatrics at BMC, Dr. Hoffman was Associate Professor of Pediatrics at Tufts University School of Medical, where she served as Program Director for the Medical Genetics residency. She also practiced medical genetics at Tufts Medical Center and was Director of the Victor Outreach and Screening Program for Ashkenazi Jewish Genetic Diseases in Boston. She received her medical degree at Albert Einstein College of Medicine in the Bronx. Dr. Hoffman then completed a Pediatric residency at Yale Children's Hospital in New Haven. Dr. Hoffman's Medical Genetics training was completed at Children's Hospital of Philadelphia where she developed special interests in Jewish genetic diseases, hereditary cancer syndromes, connective tissue disorders and the 22q11.2 deletion syndrome. Dr. Hoffman practices as a general medical geneticist and provides counseling and diagnosis regarding prenatal care, neonates, children and adults with genetic conditions.  Dr. Hoffman speaks throughout the Jewish community on the topic of genetic diseases seen more commonly in people of Ashkenazi Jewish descent. She has spoken at over 100 venues on this topic and has facilitated screening drives for 14 college campuses and communities to date.
Lillian Sosa, MS, CGC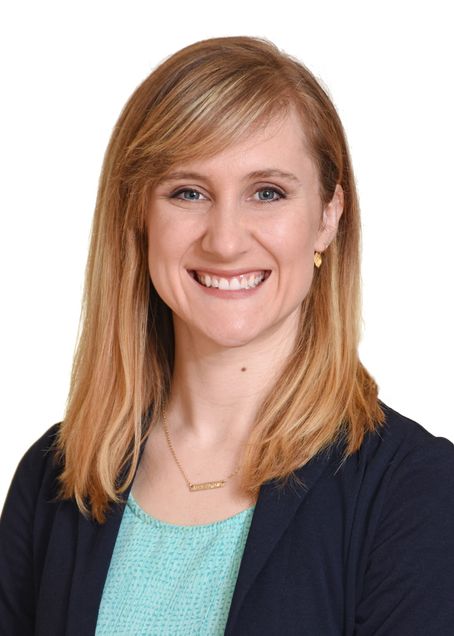 Fieldwork Coordinator
Assistant Professor, Obstetrics and Gynecology
Licensed Genetic Counselor
Lillian received a BA in chemistry with a biochemistry concentration from Skidmore College. Prior to pursuing genetic counseling, Lillian worked as a research technician and lab manager in an epigenetics laboratory at MIT. She received her MS in Genetic Counseling from Boston University School of Medicine. Before joining the Boston University team, Lillian worked as the senior genetic counselor at Maimonides Cancer Center and the program coordinator for the Division of Pediatric Genetics at Maimonides Infants & Children's Hospital in Brooklyn, NY. At Maimonides, Lillian served on the multidisciplinary cleft lip and palate team and was actively involved in the pediatric residency genetics core curricula. At Boston Medical Center, Lillian is a clinical counselor in the Antenatal Testing Unit, providing counseling in a prenatal setting. In addition Lillian oversees fieldwork coordination and initiatives in clinical education for the BU Genetic Counseling Program.
Phil Connors, MS, CGC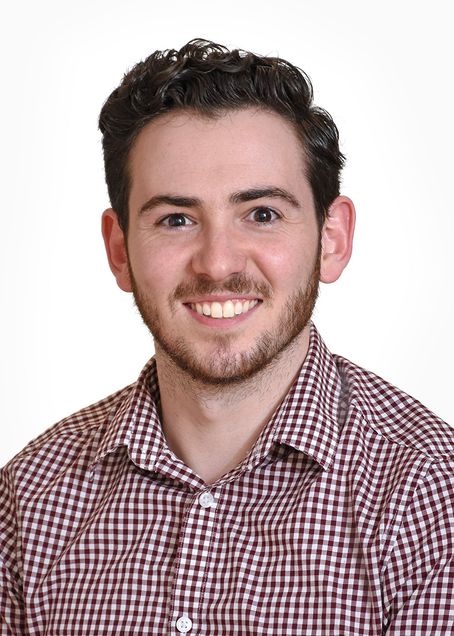 Assistant Professor, Obstetrics and Gynecology
Licensed Genetic Counselor
Phil received a BS in Biochemistry from Northeastern University and an MS in Genetic Counseling from Boston University School of Medicine. Prior to joining the BUGC team in 2015, Phil worked in the Cancer Genetics and Prevention Program at Beth Israel Deaconess Medical Center. In this role, he counseled patients for a variety of oncologic diagnoses and gained expertise in next-generation sequencing technology and the implications of gene panel testing. Phil's clinical interests include genomic sequencing and personalized medicine, public health and public policy, and ethical considerations in genetics and genetic counseling. At Boston Medical Center, Phil is a clinical genetic counselor in the Antenatal Testing Unit, providing prenatal genetic counseling services to patients and their families.
Claire Hacking, MS, MPH, CGC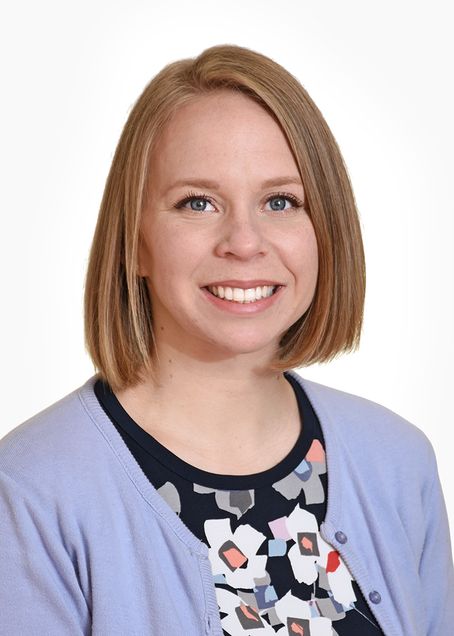 Licensed Genetic Counselor
Claire received a BS in Genetic Biology from Purdue University, an MPH from the University of Utah and an MS in Genetic Counseling from the University of Arkansas for Medical Sciences. While completing her MPH Claire had the opportunity to participate in a global health study abroad in Ghana working on health promotion research and worked as a graduate assistant at the Huntsman Cancer Institute conducting research on the long term care of pediatric cancer survivors. Claire's clinical interests include cancer genetics, public health, and increasing access to genetics services. At Boston Medical Center, Claire is a clinical genetic counselor in the Cancer Care Center.
Annie Nyberg, MS, CGC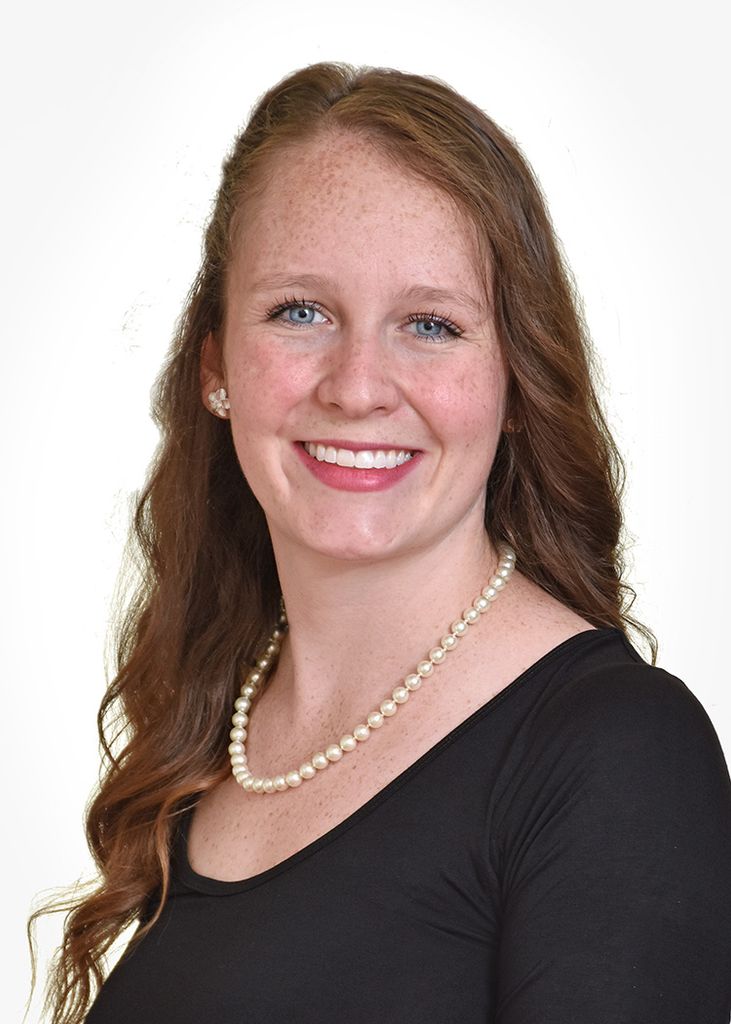 Instructor, Department of Pediatrics
Licensed Genetic Counselor
Annie received a BS in Genetics with a minor in Psychology from the University of New Hampshire, and an MS in Medical and Molecular Genetics from the Indiana University Genetic Counseling Program. Annie has experience working with multiple specialty clinics, the Genetic Alliance and has been actively involved in a variety of research projects during her graduate training. At Boston Medical Center, Annie is a clinical genetic counselor in the Department of Pediatrics and Cancer Care Center, and is also involved in lab stewardship initiatives with the Department of Pathology.
Beverly Hay, MD


Medical Geneticist
Dr. Hay graduated from UC Santa Barbara with the intent to become a genetic counselor, but was waylaid by science. After 6 years of molecular genetics in a lab, she went to medical school at Thomas Jefferson University in Philadelphia. She completed her Pediatrics Residency in Rochester, NY, prior to doing a fellowship in Genetics at the NIH, where she studied immunogenetics (still her favorite subject) and gene therapy. Despite her years and interest in research, she came to find clinical genetics more compelling and moved to UMass in 2003. Currently she is most involved in clinical genetics (for children and adults), teaching students and residents, and maintaining a healthy interest in many different subjects.
Kira A. Dies, ScM, CGC
Licensed Genetic Counselor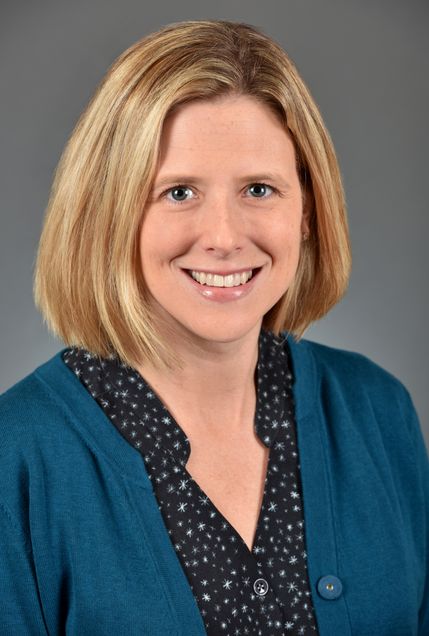 Kira (Apse) Dies received a BA in Biology and Spanish from Bucknell University and a Master of Science degree (ScM) in Genetic Counseling from the Johns Hopkins Bloomberg School of Public Health. She is board certified by the American Board of Genetic Counseling and a licensed genetic counselor in Massachusetts. Her experience includes establishing a new clinic, the Comprehensive Brain Malformation Program, at Children's Hospital Boston and coordinating research on the genetics of brain malformations and cognitive disorders. She then served as the Director of the Family Research Network for the non-profit Autism Consortium and coordinated multi-site research and family programs. Kira is currently the Co-Director of the Clinical Research and Regulatory Affairs Service for the Translational Neuroscience Center at Boston Children's Hospital. She coordinates clinical trials and provides genetic counseling for patients in the Neurology department. Since the graduate program's inception, she has also been a coordinator of the Research Seminar Series for the BUSM Genetic Counseling graduate program and aids in the development of student thesis projects.
Allison L. Cirino, MS, CGC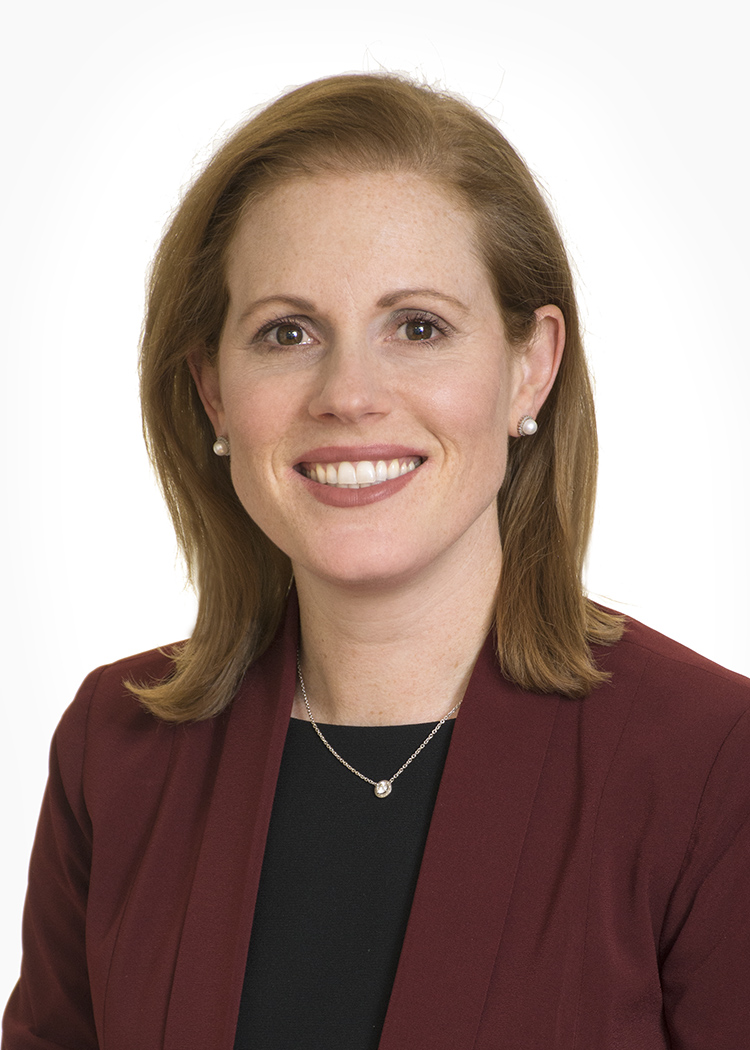 Licensed Genetic Counselor
Allison received her BS in Biology with a minor in Psychology from James Madison University in Harrisonburg, Virginia. She received an MS in Genetic Counseling from the Graduate Program in Genetic Counseling at Northwestern University. Since 2004, Allison has been a genetic counselor in the Brigham and Women's Hospital Cardiovascular Genetics Center where she is involved in both patient care and ongoing clinical research activities in inherited heart disease. She has longstanding involvement with the BUSM Genetic Counseling Program as a guest lecturer, capstone committee member, and co-coordinator of the Research Seminar Series. She is actively involved with the National Society of Genetic Counselors and the American Heart Association.
Meghan Towne, MS, LGC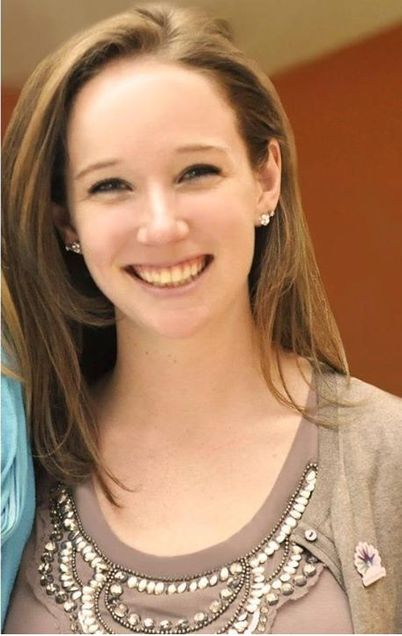 Licensed Genetic Counselor
After obtaining her B.S. in biology with a minor in chemistry from Boston College, Meghan attended Boston University School of Medicine for her graduate studies in Genetic Counseling. Her studies piqued her interest in the impact of innovative technologies on diagnosing and connecting families with rare genetic disorders. Meghan worked for seven years at Boston Children's Hospital developing the institutional infrastructure for gene discovery, enhancing research collaborations, and evaluating the utility of genomic sequencing in newborns. In 2016, Meghan joined Ambry Genetics as an exome reporting genetic counselor on the clinical genomics team. She maintains her research connections to the Boston community by serving as a voting member of the Massachusetts General Hospital IRB, and she is a lecturer and coordinator for research seminar series and capstone experience at the Boston University Genetic Counseling Program.
Grace VanNoy, MS,CGC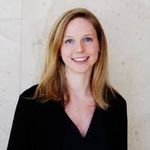 Licensed Genetic Counselor
Grace received a BS in Biology from Bates College where she also studied anthropology and public health. She then earned her MS in Genetic Counseling from the Boston University School of Medicine. Following her graduate studies, Grace pursued her interest in clinical research at Boston Children's Hospital. At BCH she was involved in developing and co-managing research studies focused on rare pediatric diseases, genomic sequencing in newborns, and rapid whole exome sequencing for sick neonates. In her current role at the Broad Institute of MIT and Harvard, she is the Project Manager for the Rare Genomes Project, which aims to expand access to genomic sequencing for individuals with rare, undiagnosed diseases.
Hayley Green, MS, MA, CGC
Licensed Genetic Counselor
Hayley received her BS in Psychology with a minor in Biology, and MA in Medical Humanities, Compassionate Care and Bioethics from Stony Brook University, NY. It was during her master's degree that she was exposed to the genetic counseling field, and related ethical questions. She met with genetic counselors as part of her capstone project, which focused on ethical dilemmas in the Neonatal Intensive Care Unit. After taking a break from studying, she began at the Boston University Genetic Counseling program. She currently works in the Center for Fetal Medicine and Reproductive Genetics at Brigham and Women's Hospital, where she counsels patients in a preconception/IVF and prenatal setting.
Emily Dalton, MS, CGC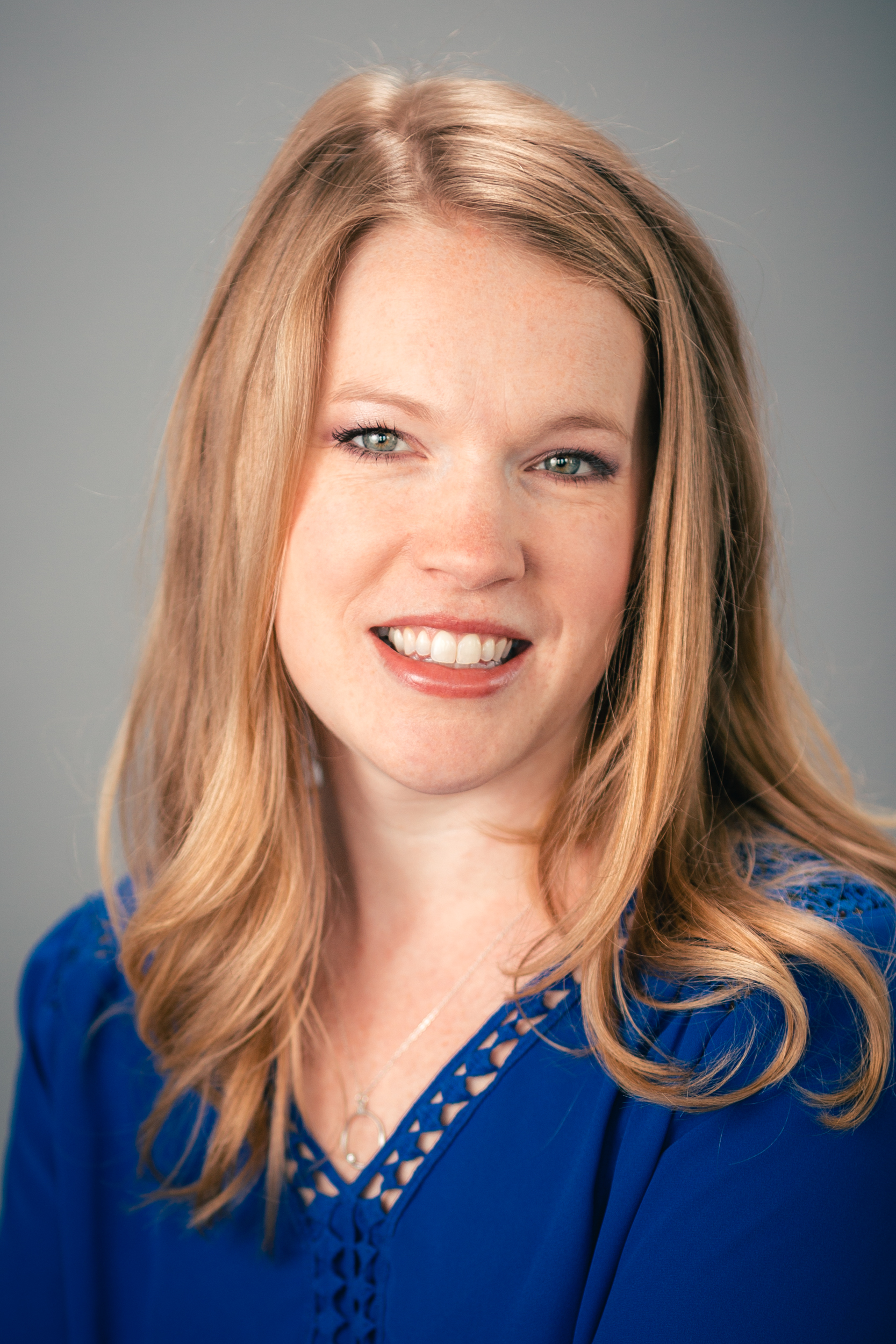 Licensed Genetic Counselor
Emily earned a BA in Cell and Molecular Biology from Skidmore College in Saratoga Springs, New York. She then attended the Boston University School of Medicine Genetic Counseling program, where she earned her Master's in Genetic Counseling. Soon after graduating, Emily started her position as a cancer genetic counselor at Dana-Farber Cancer Institute in Boston, MA, where she had both clinical and research responsibilities. She joined Ambry Genetics in 2013 as an Oncology Genetic Specialist, and is currently the Director of the Genetic Specialist team. She is a current member of the BU Program Advisory Board, and has also stayed involved with the BUGC Program through course coordination, guest lecturing, and student capstone involvement.
Steve Brady, PhD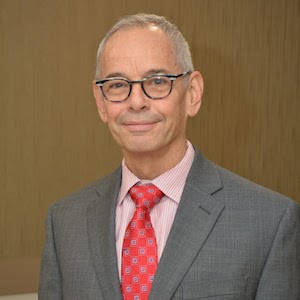 Assistant Dean and Director, Mental Health Counseling & Behavioral Medicine Program
Dr. Brady has been a faculty member at the Boston University School of Medicine for over 20 years. He serves as Director of the Mental Health Counseling and Behavioral Medicine Program and is an Associate Professor of Psychiatry. He is also a past Chair of the American Psychological Association's Council on Psychology and AIDS, current Chair of the American Mental Health Counseling Association's Professional Development Committee, and current Secretary‐Treasurer of the Faculty Council at Boston University. He is an active clinician, and his research interest focuses on HIV and serious mental disorders. He is currently the Principal Investigator for an NIH R01 study for 2010‐2015 examining Motivational Approaches for HIV prevention for mentally ill and adults who are homeless.