Russek Day 2022
28th Annual Henry I. Russek Student Achievement Day was held on

May 6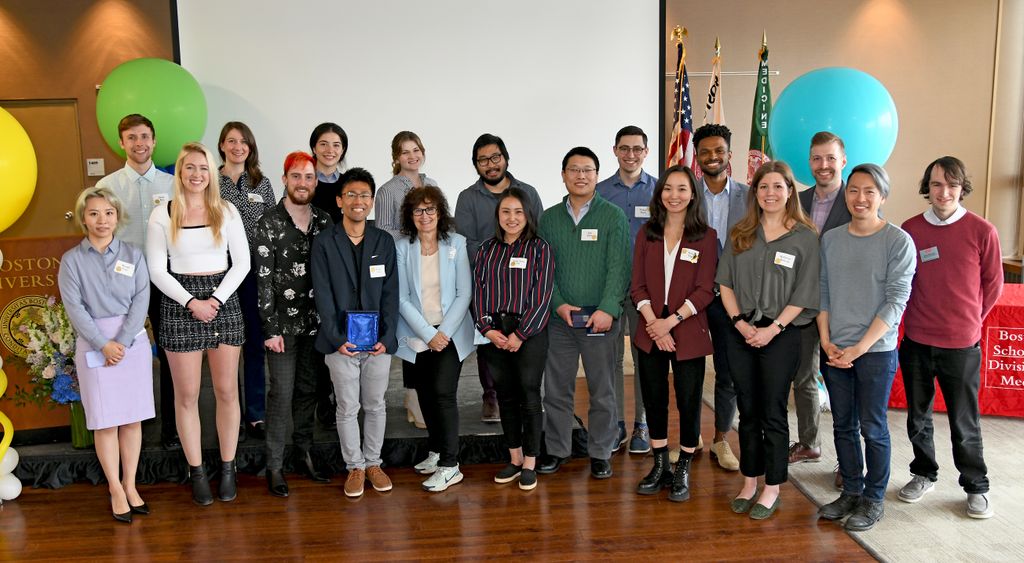 ---
&
---

Keynote speaker
Eric Alm, Ph.D.
Professor, Biological Engineering, Civil and Environmental Engineering, MIT
Keynote Address
"The Human Microbiome in Health & Disease"
https://web.mit.edu/almlab/
https://microbiome.mit.edu/team/eric-alm/
---
Dear Students and Faculty,
It is my pleasure to announce that Henry I. Russek Student Achievement Day will take place this year on Friday, May 6th and that our Keynote Speaker and Visiting Professor for the day will be the distinguished leader in the field of Biological Engineering, Eric Alm. He is the director of the Center for Microbiome Informatics and Therapeutics as well as Associate Member of the Broad Institute.
We know that this is a short timeline, but the submission of abstracts for poster presentations and the abstract/award packets will be due on April 19th. As a reminder, if you are a PhD student and want to compete for a Student Achievement Award, please submit all award materials to your individual program or department office as hard copy; however, you must also submit your abstract through the online portal. The GMS website will have more information regarding Achievement Day in the coming weeks and I sincerely hope you will take this opportunity to celebrate the accomplishments of all the hard work that you have put into your research here at Boston University with your fellow students and faculty colleagues.
After two great virtual events, we are looking forward to returning to an in-person celebration of your accomplishments!
With warm wishes,
Shelley J. Russek, Ph.D.
Vice-President, Russek Foundation
Professor of Pharmacology & Experimental Therapeutics
Professor of Biology
---
Events Schedule
*Note: this schedule is approximate and tentative. Please return to this page closer to the event for detailed times.
| | |
| --- | --- |
| Time | Event |
| 8:30 A.M. | Gather: Coffee & Pastries |
| 9:15 A.M. | Welcoming Addresses |
| 9:30 A.M. | Keynote Address: "The Human Microbiome in Health and Disease" by Dr. Eric Alm |
| 10:30 A.M. | Poster Session & Buffet Luncheon begins |
| 1:30 P.M. | Oral Presentations by Henry I. Russek Student Achievement First Prize Recipients |
| 3:15 P.M. | Award presentations |