Forty-five New Students Arrive to Campus for Oral Health Sciences Orientation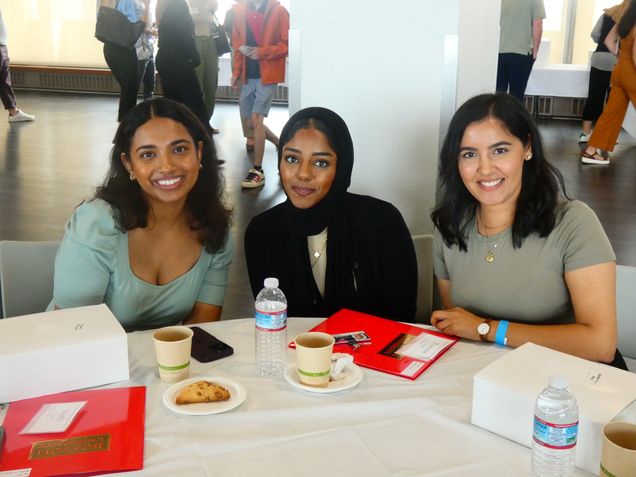 The Master of Science in Oral Health Sciences program welcomed 45 new students to the Class of 2024 at its July 27 Orientation event.
This year's class represents 15 different states, as well as Puerto Rico, Canada and China. Massachusetts is heavily represented in the incoming class with nine students, followed by New Jersey (5 students), Ontario (4 students), Virginia (4 students) and California (4 students).
Twenty-eight students graduated with an undergraduate degree in biology, with 14 other-science majors and three non-science majors. The class is comprised of 22 female students and 23 male students, with 12 first-generation students and 12 students from disadvantaged groups in the cohort.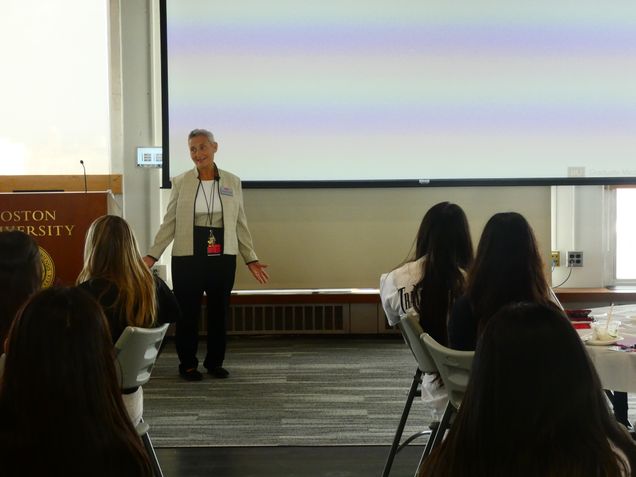 With classes set to begin on Monday, July 31, the new class spent the day getting to know one another and meeting program faculty and staff. During the day, they heard from Assistant Dean of Masters Programs and OHS Program Director Theresa Davies, PhD and Assistant Professor of Pharmacology, Physiology & Biophysics and OHS Assistant Director Aaron Young, PhD.
They also heard from faculty members from the BU Henry M. Goldman School of Dental Medicine (GSDM), including: Associate Dean of Students Joseph Calabrese, DMD; Assistant Dean of Diversity, Equity, Inclusion & Belonging Larry Dunham, DMD; and Assistant Dean of Admissions Robert Kasberg, PhD. The students met their course directors, program managers and heard a presentation on Managing Stress in Graduate School by Clinical Associate Professor of Psychiatry Jori Berger-Greenstein, PhD, from the GMS MA in Mental Health Counseling & Behavioral Medicine program.
The OHS program at Graduate Medical Sciences is one of the only programs in the country that allows its MS students to take classes with first-year dental classes. This year, OHS students will join D1s at GSDM for classes including biochemistry and physiology.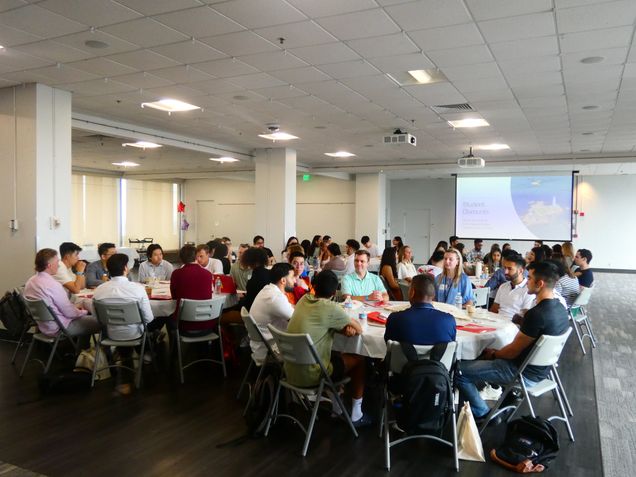 OHS boasts a 90 percent dental school acceptance rate for its students, with alumni scattered across the country at schools like Western University of Health Sciences, College of Dental Medicine; Tufts University School of Dental Medicine; University of Maryland School of Dentistry and more.
Many students continue their studies at GSDM, where D1 OHS alums have the opportunity to mentor current OHS students as part of the DentMent program. DentMent presented during Orientation, along with presentations from GMS Student Affairs, Student Financial Services, the Community Catalyst Center and the Graduate Medical Sciences Student Organization (GMSSO).
Following a day of presentations, DentMent peer mentors led the new cohort on a tour of the BU Medical Campus.
Check out a slideshow from OHS Orientation below, and learn more about the MS in Oral Health Sciences at GMS here.