Wellness
Your Health is Important to Us
Wellness Opportunities
Physical Fitness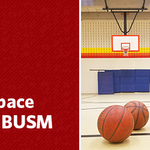 Fuller Recreation Center  (CLOSED )

Access to the Fuller Rec Center court and recreational area has been granted to the Boston University Medical Center (BUMC) community as part of a campus-wide pilot program. All BUMC students, staff and faculty now have access to the space from 4-9 p.m., six days a week (gym is closed on Tuesdays). The court can be used for pick-up basketball, volleyball, soccer and other group sports.  Basketball, soccer, dodge ball and volleyball equipment are available in the storage closet with swipe card access.  Fitness classes are offered each semester.  Students must sign up for the BUMC FitPass and sign a waiver to participate in classes.
BU Fitness & Recreation Center  (CLOSED) 

BU's Fitness and Recreation Center (Fit Rec) is located on the Charles River Campus and is easily accessible by the BUS.  The building provides approximately 270,000 square feet of space, supporting physical education, non-credit courses, intramurals, club sports, student organizations and much more. Membership to the Fitness and Recreation Center is automatically granted to all enrolled full-time undergraduate and graduate Boston University students.  Hours are M-Th 6AM-10PM, F 6AM-8PM,  Sat/Sun 8AM-8PM.
Primary Care at BU Medical Center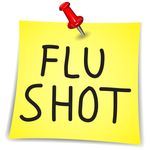 Dental Health
Emotional Health
Worship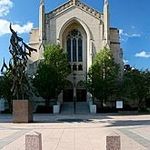 Marsh Chapel


Boston University chaplains are available by appointment to counsel Boston University graduate and undergraduate students. Religious life on campus includes the following faiths: interfaith, Bahá'i, Buddhist, Christian-Catholic, Christian-Evangelical, Christian-Orthodox, Christian-Protestant, Hindu, Jewish, Muslim, and Sikh. 

Chaplain office hours

Starting October 3, chaplain office hours will be on Thursdays from 1-3 pm on the MED campus in the Talbot Building, Room 211 East.
Resources for International Students
LGBTQ

BU Medical Campus Pride

This organization showcases the diversity of the students, faculty, and staff at the medical campus and joins the network of many other lesbian, gay, bisexual, transgender, queer, intersex, and asexual (LGBTQIA+) organizations within the Boston University system and the surrounding community.

Center for Gender, Sexuality & Activism

The Center is located in the basement of the George Sherman Union at 755 Commonwealth Ave.  

Hours are M-Fr 10-5PM during the academic year.

Trans Listening Circle at BU

TLC is a place for trans and non-binary identifying students and allies at BU to come together and discuss trans issues.
Other Resources