Faculty and Staff
Janice Weinberg, ScD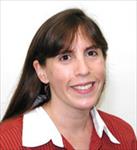 Professor, Department of Biostatistics
Boston University School of Public Health
Director, MS in Clinical Research
Boston University School of Medicine
Dr. Janice Weinberg is a Professor of Biostatistics in the Boston University School of Public Health.  She is currently teaching the Design and Conduct of Clinical Trials and has taught the Analysis of Correlated Data and Introductory and Intermediate Statistical Analysis in the past.
Dr. Weinberg is the biostatistics consultant to the Department of Medicine and is the primary biostatistician on the Back to Health study in the Department of Family Medicine.  She also serves as a statistical editor for the Journal of the American Heart Association.  Dr Weinberg served as the statistical reviewer for the BUMC Institutional Review Board for nearly a decade and has been the biostatistics member of many data safety monitoring boards for both industry and academic projects.
Stacey Hess Pino, MS, MS
Instruct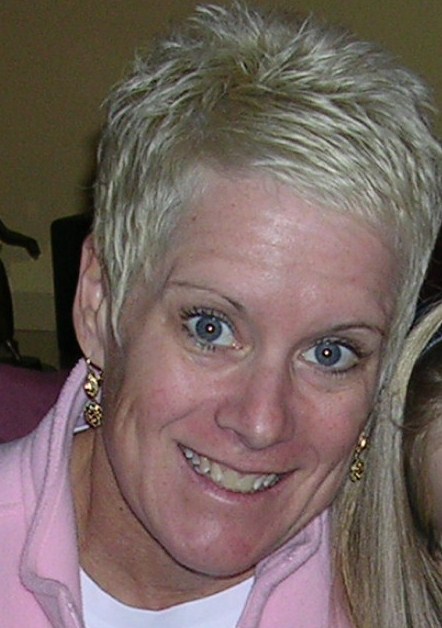 or, Department of Medical Sciences & Education
Division of Graduate Medical Sciences
Boston University School of School of Medicine
Assistant Director, MS in Clinical Research
Director, Graduate Certificate Programs in Clinical Research
Boston University School of Medicine
Stacey is the Assistant Director of the MS in Clinical Research program at Boston University's School of Medicine, and the Director of the Graduate Certificate Programs in Clinical Research at Boston University's School of Medicine.
Stacey began her career as an exercise physiologist working in both the fitness and the clinical arenas.  After a number of years, she obtained her graduate degree in research and worked in a variety of clinical research facilities in Massachusetts and in Florida.
In 2000 Stacey  started working at the medical campus at Boston University performing research in the department of cardiology.  She then moved to a position at BUMC's Institutional Review Board, where she worked for 6+ years as a Senior IRB Analyst II.  After her involvement at the IRB, Stacey moved over to the School of Medicine where she is now involved in the academic side of research.
Susan S. Fish, Pharm.D
Professor, Departments of Biostatistics and Epidemiology, Boston University, School of Public Health
Dr. Fish has a long history of research in the areas of clinical toxicology and emergency medicine. She has most recently focused on research ethics in general, and application of the federal regulations for waiver of informed consent in certain emergency research circumstances. Issues relating to the design of clinical research and ethical implications of study designs are Dr. Fish's areas of expertise.
She is the former director of the IRB for the Boston University Medical Campus and Boston Medical Center. She is currently a member of the US Environmental Protection Agency's Human Studies Review Board.
Amy Aulwes, JD, MPH
Amy has over 17 years of experience providing clinical and regulatory affairs consulting to industry sponsors and academic institutions.  She specializes in regulatory strategy, product submissions and clinical study compliance.  She has worked extensively with medical device, in vitro diagnostic and pharmaceutical companies on FDA submissions and management of clinical studies.  Amy previously served as Vice President at Health Policy Associates Inc. and for the past two years has been an independent consultant.  Amy received her JD from Tulane University in 1991 and her MPH (with concentrations in Health Law and Health Services) from Boston University in 1994.
Sylvia Baedorf Kassis, MPH
Senior Clinical Research Project Manager, Department of Radiation Oncology – Francis H. Burr Proton Therapy Center.  Massachusetts General Hospital
Sylvia possesses a Bachelor of Science from the University of Toronto (2001), and a Master of Public Health degree in International Health from Boston University School of Public Health (2008).  She has over 15 years of clinical research experience, including regulatory experience as an IRB Analyst and Regulatory Education Manager at Boston University Medical Center, and clinical research experience coordinating and managing research initiatives at the University of Toronto, University of Massachusetts Medical School, Dana-Farber Cancer Institute, and most recently, Massachusetts General Hospital.  Her clinical research interests include understanding research participant experiences in research, supporting study coordinators, studying the evolution of clinical research ethics, and ensuring researchers have access to relevant information on how to appropriately conduct studies involving human subjects and their data.  One of her favorite annual activities is teaching GMS CI680 – Ethical Issues in Clinical Research for the MSCR program.
Marina Malikova, PhD, MA
Executive Director of Surgical Translational Research Operations and Compliance in the Department of Surgery, Boston University, Boston Medical Center.
Dr. Malikova has over nine years of experience in the clinical research field.  She has managed Phase I – IV studies involving investigational drugs, devices and biologics (gene therapy, stem cells, and growth factors).  She has worked on Industry-sponsored and Investigator-initiated trials in the fields of Vascular Surgery, Neurosurgery, Cancer Diagnostics and Interventional Radiology.
Dr. Malikova graduated from the Institute of Biochemistry, Russian Academy of Science, in Moscow, Russia with a PhD in Biochemistry. She has a strong background in biomedical sciences and has completed her postdoctoral fellowship in the field of cell signaling and cell migration.  She also holds a Master's Degree in Clinical Investigation (now the MS in Clinical Research) and a Project Management Certification from Boston University.
In her current role as Executive Director, Dr. Malikova manages research efforts in seven divisions of the Department of Surgery at Boston Medical Center.  She is responsible for clinical trials and basic biomedical research operations, risk management, strategic planning, and macro-management of research programs.  She provides guidance and oversight to the Project Managers, Clinical Research Associates (CRAs), Clinical Research Coordinators (CRCs), and laboratory staff.  She also provides assistance to investigators with protocol and informed consent writing, regulatory submissions, clinical trial agreements and budget development.
Lindsay McNair, MD, MPH, MSB
Lindsay McNair is the Chief Clinical Research Officer and President of Consulting Services for the WIRB-Copernicus Group, the world's largest provider of regulatory and ethical research review.  Dr. McNair has extensive experience in the pharmaceutical industry working in clinical research and drug development.  Prior to joining WCG, she was a consultant to pharmaceutical and biotechnology companies, providing medical guidance on clinical development strategies and study designs for new drug studies, and medical oversight of all phases of clinical trials.  Dr. McNair is adjunct faculty at Boston University and teaches graduate-level courses on the scientific design of clinical research studies and the development of clinical study protocols.
Dr. McNair graduated from the University of Connecticut School of Medicine and trained in general surgery at Boston University Medical Center. She completed her Master's in Public Health at Boston University concentrating in Biostatistics/Epidemiology and Health Policy, and her Master's of Science in Bioethics at Union Graduate College concentrating in research ethics.  She was a member of the Institutional Review Board at Boston University Medical Center, and founded and chaired the Human Subject Protection Committee at Vertex Pharmaceuticals.  Dr. McNair serves on committees including Bioethics International's World Council on Ethical Standards, and contributes to the Multi-Regional Clinical Trials Center at Harvard.
Juliana Merhaut, MA, CCRP
Juliana is a graduate of Youngstown State University with a BS in Applied Science and Boston University School of Medicine with an MA in Clinical Investigation (now the MS in Clinical Research).  She has over 7 years of research experience.  Juliana began her career in laboratory research at Youngstown State University, where she worked on a diverse portfolio of projects in the areas of comparative anatomy, microbiology, immunology, and biophysics/cardiac dynamics.  A little over 3 years ago she made the transition to clinical research when she began working at Boston University Medical Center.  She has worked on drug, biologic, and device trials in both hematology/oncology and surgical therapeutic areas.  While her entire clinical research career has been in the academic hospital setting, her current position in the Department of Hematology and Medical Oncology at Boston Medical Center has given her the opportunity to work very closely with the pharmaceutical and biotechnology industries.
Mary-Tara Roth, RN, MSN, MPH
Director, Clinical Research Resources Office (CRRO)
As Director of the CRRO, Mary-Tara is responsible for defining the office's services and overseeing the implementation of those services to support clinical researchers at BUMC. In addition, she works at providing services to investigators and study teams, especially in the areas of regulatory consultation and training. Mary-Tara has worked for the past 10 years in clinical research within an academic setting, first in the context of working as coordinator/project manager/research nurse on a range of research studies, and then in the area of safety and regulatory compliance of research studies as Research Subject Advocate for the General Clinical Research Center (GCRC).  Mary-Tara's  research interests include clinical research ethics, training, informed consent, study conduct, IRB, and quality assurance in clinical research.
Thomas Travison, PhD
Tom Travison is Assistant Professor of Medicine in the Section of Endocrinology and of Biostatistics at the BU school of public health, and leads the Biostatistical Design and Analysis Core for the Boston Older Americans Independence Center.  His research interests are in the epidemiology of syndromes of aging, and specifically endocrinologic aspects of the development of frailty and functional disability.  Dr. Travison received his PhD (biostatistics) from Johns Hopkins School of Public Health (2002), and has served previously as lead statistician on several large observational studies and clinical trials, including the long-running Massachusetts Male Aging Study (2005-09).