MS in Nutrition & Metabolism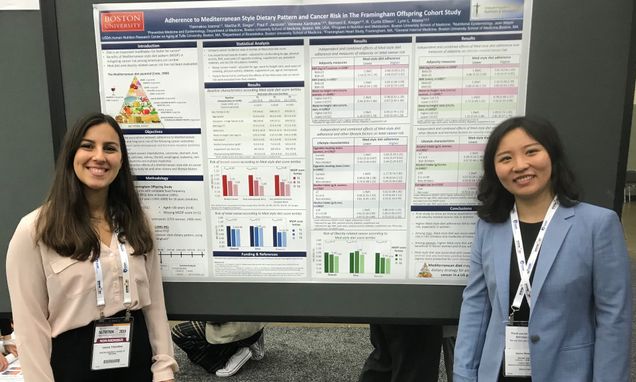 1 or 2 years

full or part time

boston university medical campus
Master of Science in Nutrition and Metabolism
The Nutrition and Metabolism master's program prepares students for future studies in medicine and dentistry or for future doctoral-level studies. The Master of Science degree also prepares graduates for careers in clinical, epidemiologic, or laboratory-based scientific research.
Nutrition and Metabolism is an interdisciplinary field of study. All students complete core courses in biochemical and molecular nutrition as well as clinical and epidemiologic nutrition research methods.
There are two possible areas of focus for a student's program of study:
biochemical/molecular nutrition
human nutrition research
Biochemical/Molecular Nutrition Research
Students focusing in biochemical and molecular nutrition investigate the role of basic biological processes as determinants of health and disease. In addition to completing the required interdisciplinary core coursework, the students also complete 12 elective credits based on their areas of interest. These may include:
biochemistry
cell biology
biophysics
molecular medicine
genetics and genomics
neurobiology
cancer biology
Human Nutrition Research
Students focusing on human nutrition research study the role of nutrition in human health and disease using the tools of clinical, translational and epidemiologic research methods. In addition to completing the interdisciplinary core coursework, these students also complete elective courses in disciplines such as:
epidemiologic methods
psychosocial research methods
nutritional epidemiology
genetic epidemiology
biostatistical analysis
obesity research methods
Read more about the MS in Nutrition and Metabolism.
Contact:
For questions regarding the program, please contact Lynn L. Moore, DSc, Director at llmoore@bu.edu