Summer Training as Research Scholars Program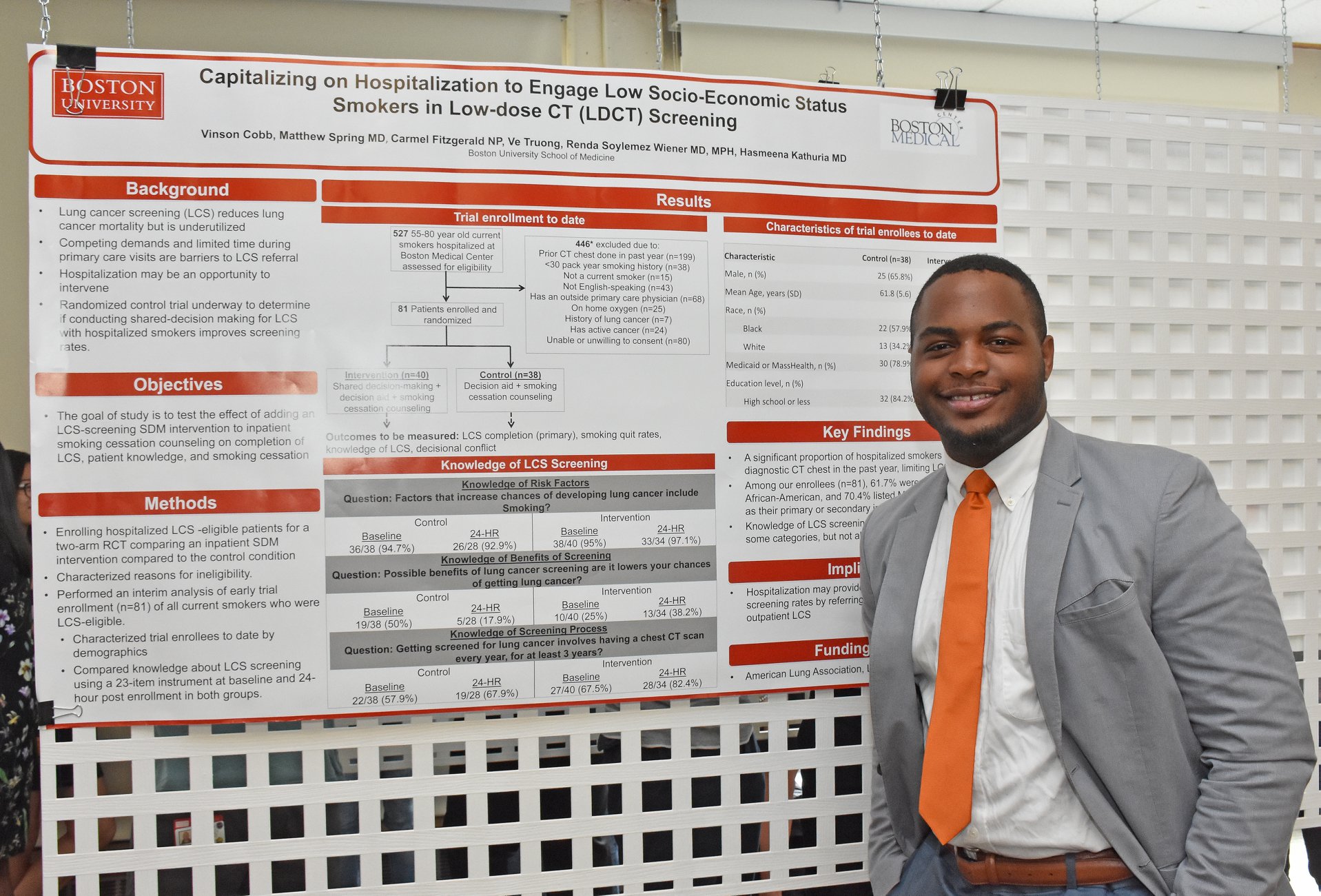 STaRS is a dynamic and focused program that is designed to promote access to graduate education for traditionally underrepresented students in science and medicine. STaRS provides scholars with the opportunity to participate in research and enhances skills required for successful entrance and completion of a graduate program or an MD/PhD program in the biomedical sciences.
Each STaRS participant is assigned a faculty mentor and participates in biomedical research projects in a broad range of topics, including heart, lung and blood research. In addition, the STaRS program includes journal clubs, research skill-building seminars and workshops, career discussions and workshops focused on special topics such as oral and written skills, resume and abstract writing, and applying to a PhD program or an MD/PhD program in the biomedical sciences. Scholars also enjoy social activities in Boston.
The program is grant funded through the National Heart, Lung, and Blood Institute of the NIH and is run by Boston University's Graduate Medical Sciences, a recognized leader in graduate education and biomedical research.
STaRS offers motivated and academically talented students a valuable opportunity to confirm a strong interest in doctoral studies particularly in the areas of heart, lung and blood research.
The STaRS application will re-open in November 2021. The deadline to apply is February 1, 2022. 
The application to apply will be available here soon!
COVID-19 Update:
Please be advised that Boston University School of Medicine is currently operating all laboratory facilities at reduced capacity in response to the Coronavirus pandemic.
It is our goal to ensure an enriching research experience that adheres to the safety protocols for all university-sponsored research activity. Because of this, at this time, we cannot guarantee that the 2021 program will operate in person. In 2020, the STaRS program was conducted remotely as the COVID-19 pandemic prevented an on-campus experience. Therefore, we are fully equipped to run the program remotely in 2021 should it be needed.
All accepted students will be notified of the program format as updates become available. You can refer to Boston University's coronavirus plans on the university's Back2BU site site for current research guidelines and updates.
Eligibility
Research
Enrichment
Social Activities
Stipend and Travel Support
Do you have questions about the program? Please contact us at starsgms@bu.edu.
Thank you for your interest in the Summer Training as Research Scholars Program. We hope to hear from you soon!