Over 300 Graduate Medical Sciences students walked during the 2023 Commencement exercises at the Boston University Track & Tennis Center on Thursday, May 18.
The day's events included two ceremonies: the Master's Convocation Ceremony at 10 a.m. and the MD & PhD Convocation Ceremony at 3 p.m. The ceremonies welcomed graduates from August 2022 and January 2023, as well as degree candidates from May 2023 and August 2023.
Following the ceremonies, graduates and their families enjoyed a catered reception and photo opportunities at BU Malvern Field.
GMS has conferred or will confer the following degrees:
29 PhD
9 MD/PhD
40 MA
467 MS
15 MS/MPH
2 MS/MS
The 562 total degrees include Master's degree candidates from August 2023.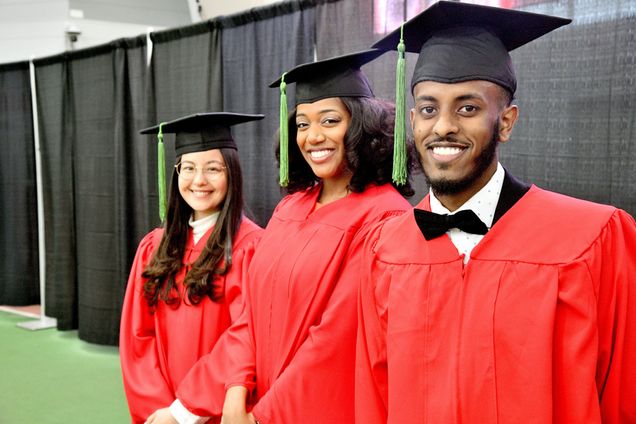 GMS selected four student speakers to represent their peers and programs at both ceremonies. Eaba Beyene, Darilyn Mahoney and Erika Minetti spoke at the Master's Ceremony, while Michael Breen spoke at the MD & PhD Ceremony.
Beyene is a degree candidate from the MS in Oral Health Sciences Program. Born in Addis Ababa, Ethiopia, he moved to Toronto, Ontario before settling in Calgary, Alberta. Beyene has accepted a place in the incoming class at BU Henry M. Goldman School of Dental Medicine.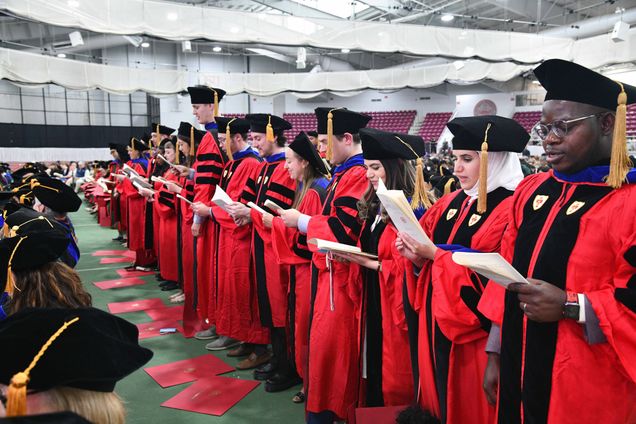 Mahoney represented the MS in Genetic Counseling Program. She is from Beltsville, MD, and matriculated into her program in fall 2021. Mahoney will return to the Washington, D.C., area to begin a position as a pediatric genetic counselor in the Rare Disease Institute at Children's National Hospital.
Minetti spoke on behalf of the MS in Medical Sciences (MAMS) program. She was born in Milan, Italy, and moved to Boston in 2015 to pursue her undergraduate degree at BU. A winner of the 2023 GMS Outstanding Student Achievement Award in the Master's Research Category, Minetti plans to continue her research in the vascular biology section at the Chobanian & Avedisian School of Medicine.
Breen officially graduated with his PhD in Microbiology through the Program in Biomedical Sciences (PiBS) in January. Originally from Bolton, MA, Breen has accepted a scientist position at the Cambridge-area vaccine company Tiba Biotech.
Read more about our four Commencement speakers here.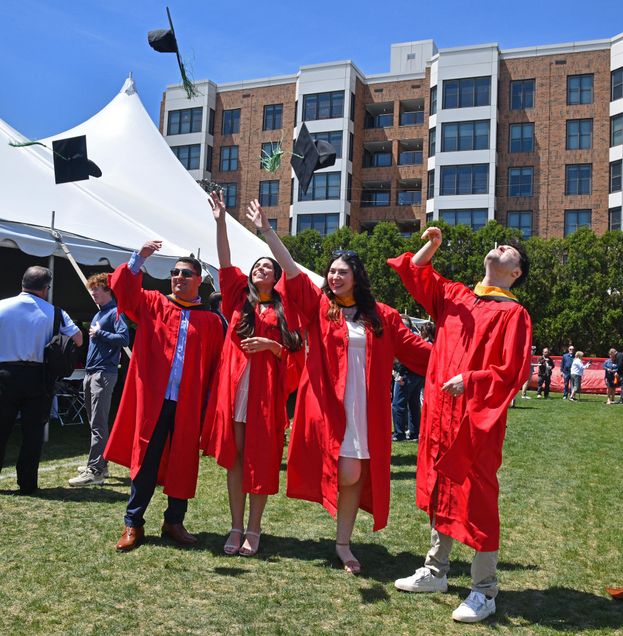 The ceremonies included speeches from BUMC Provost and Chobanian & Avedisian SOM Dean Karen Antman, MD and Associate Provost and Dean of Graduate Medical Sciences C. James McKnight, PhD. Outgoing Director of the Centers for Disease Control and Prevention Rochelle Walensky, MD, MPH, delivered the keynote address at the MD & PhD Convocation Ceremony.
Read more about the Master's Convocation Ceremony here, as well as the MD & PhD Convocation Ceremony here.
Full recordings of both ceremonies are available at this link under the "Livestreams" section, and Facebook albums of the Master's Ceremony and the MD & PhD Ceremony are now available.