Dan Tzizik, PA, Participates in Innovative Readiness Training Mission with New Hampshire National Guard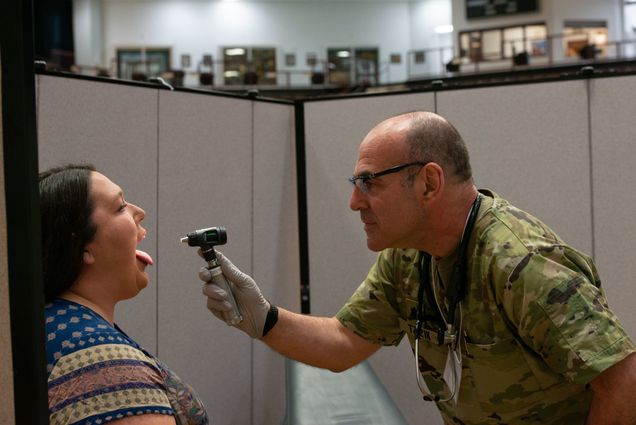 Dan Tzizik, associate director of didactic education for the Physician Assistant Program, participated in a two-week-long Innovative Readiness Training mission with the New Hampshire National Guard, where he holds the rank of Lieutenant Colonel.
He has been a member of the NH National Guard for 19 years and joined the BU PA Program as a faculty member in 2020.
Tzizik is also a faculty mentor for the GMS Community Catalyst Center gMAV affinity group, which seeks to promote a deeper sense of belonging and recognition for military-affiliated and veteran students by celebrating their multidimensional experiences across the GMS programs.
During the training mission, medical specialists from the NH National Guard and its sister services provided the Cherokee Nation with more than a quarter of a million dollars in healthcare services and accrued over 7,000 clinical hours. The clinic, located in Tahlequah, Okla., served 445 Cherokee Nation residents with services including dentistry, physical check-ups, optometry and pharmaceutical care.
Read the full press release written by NH National Guard Staff Sgt. Victoria Nelson, 157th ARW PA here.
We'll be sitting down with Tzizik this week to discuss his work with the National Guard, his time as a faculty member within the PA program and his experience as a mentor for military-affiliated and veteran students on campus.
Stay tuned for the full Spotlight coming soon!