Meet the Mentor: Nolan Reed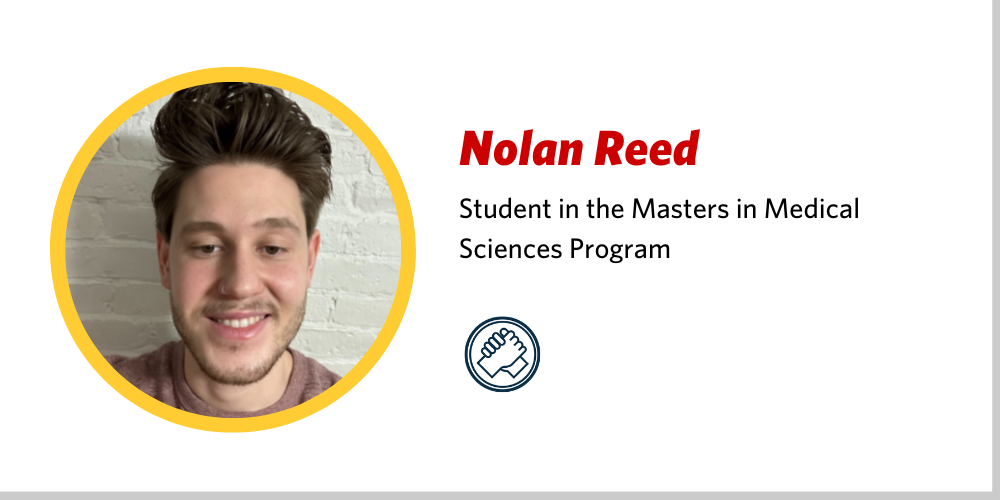 Contact: nrreed@bu.edu
Gender Identity & Pronouns: Male – he/him/his
Affinity Groups: Disabilities Support Group
Race/Ethnicity and/or Nationality: White/ Caucasian
Home: New Philadelphia, OH
Education: BS in Psychology at the Ohio State University
Industry Interest: Mental Health Care & Addiction Treatment
Personal Facts/Hobbies:
I am a GMS MAMS student applying to med school this summer. I have worked for the past 2+ years at McLean Hospital (Belmont, MA) as a mental health specialist in an inpatient unit treating individuals with psychotic disorders. In the same hospital, I have also helped out in an epigenetics lab focused on the treatment of people with psychotic illnesses.
Outside of school and work, I enjoy running, hiking, working out, and indoor rock climbing. I also like to cook, read, and play the piano.
I have depression, anxiety, and ADHD and want to help other students with disabilities excel in graduate school as well as promote awareness to students with disabilities.