GMS in the Community
The Division of Graduate Medical Sciences strives to serve our surrounding community. If you are interested in serving with GMS, or have an idea of how we can get involved, please contact Kate Baker at khbaker@bu.edu.
In February 2016, nine staff members volunteered with the Greater Boston Food Bank. Together, we sorted 12,000lbs of fresh produce, resulting in over 5,700 meals saved for Massachusetts residents – food that was picked up by GBFB member agencies the following day!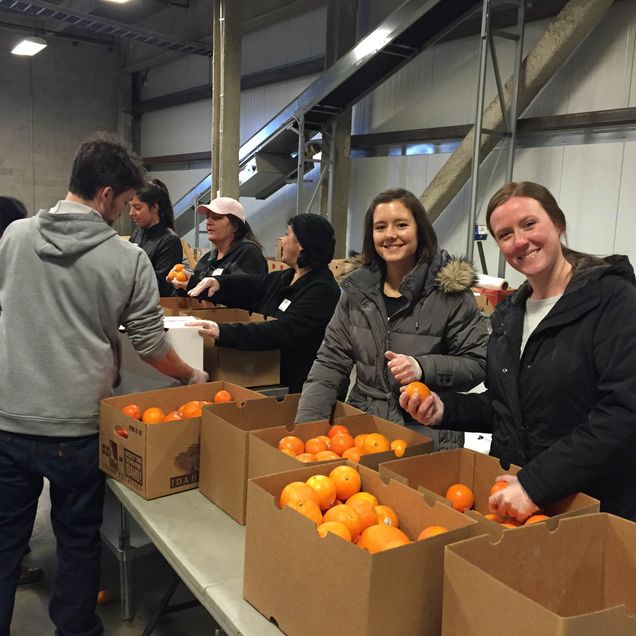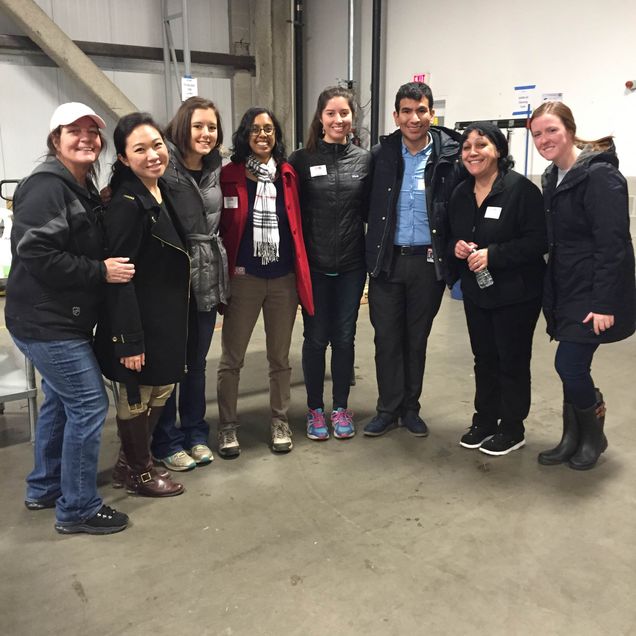 In December 2015, the GMS office hosted a Holiday Food drive, in which students, faculty, and staff contributed bags of nutritious food to the Boston Medical Center Preventive Food Pantry. Thank you to all who participated!